Let's Celebrate 2019! countdown show a dedication to Singapore talents
Catch Pierre Png, Romeo Tan on the catwalk. Plus, how Singapore's godfather of fashion Daniel Boey re-styles the looks of Michelle Obama and Chadwick Boseman.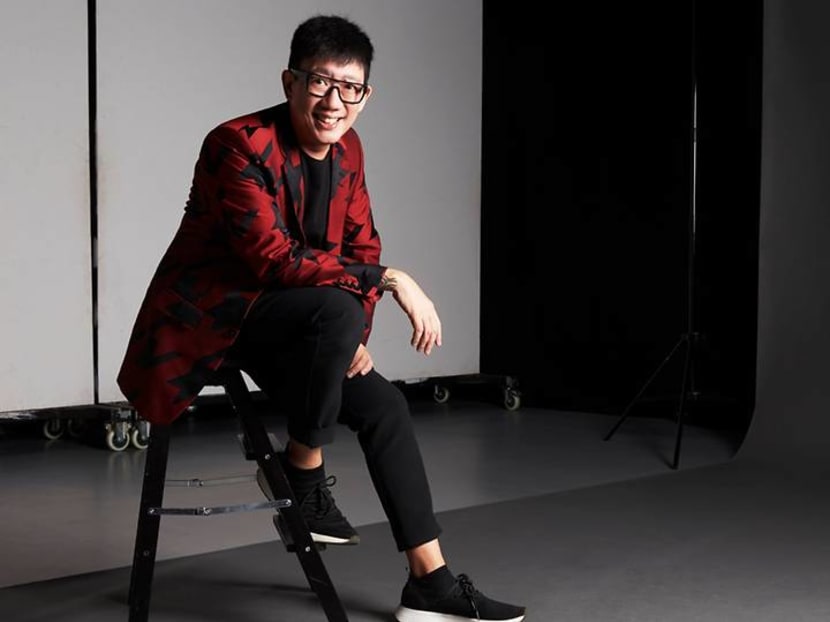 Chadwick Boseman, Michelle Obama, Tan Kheng Hua – names that Singaporeans are familiar with. But Dzojchen, State Property, and TheKang? 
If you haven't heard of these Singaporean fashion labels that have clothed or accessorised some very famous people, veteran fashion director and Asia's Next Top Model judge Daniel Boey wants to change that.
But instead of showcasing these local talents at a fashion event, the 53-year-old is shining the spotlight on them at Let's Celebrate 2019!, the New Year's Eve countdown show produced by Mediacorp that will also see a gathering of local music and creative talents.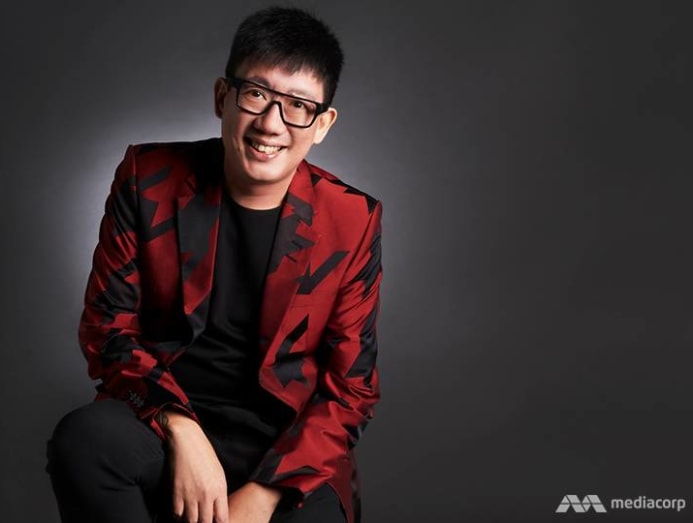 And Daniel is certainly "suited" for the job - he turned up for our photo shoot in a Dzojchen jacket cut from a sumptuous, houndstooth-print fabric. "I think a lot of Singaporeans don't realise the amazing things that our designers and models are doing, making waves overseas," he said.
"For instance, Chadwick Boseman wore a Dzojchen jacket to the Asian premiere of Black Panther. And there's accessories brand State Property, whose claim to fame just a month ago included Hilary Swank and Michelle Obama wearing their earrings," Daniel continued.
Then, there was Kheng Hua's endorsement of Thomas Wee when she showed up on the red carpet for the Crazy Rich Asians Hollywood premiere in the veteran designer's kimono-styled silk gown.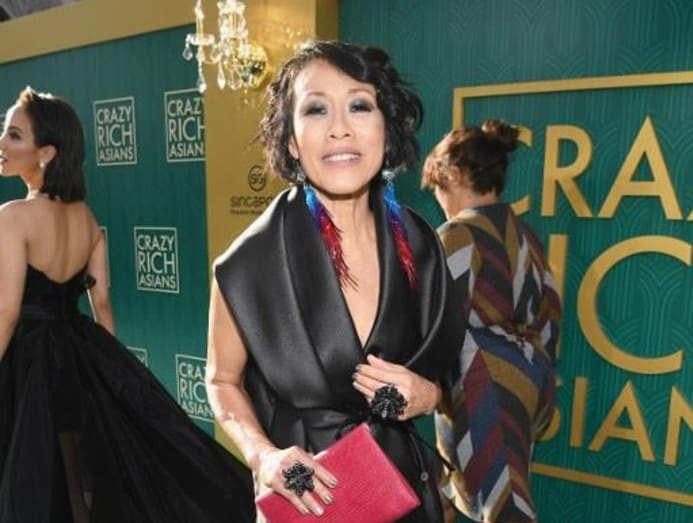 Kheng Hua had also worn accessories from avant-garde label TheKang, which is known for recycling materials such as trash bags to create the unusual "scaleskin" material seen below.
LIGHTS, CAMERA, FASHION PEOPLE
The seven-minute-long fashion show will feature the creations of 12 to 15 local designers, including fashion stalwarts Thomas Wee and Marilyn Tan as well as next-generation labels such as the aforementioned Dzojchen, State Property and TheKang, along with Ametsubi, Amos Ananda, Dehan, Depression, Gin Lee, Nuboaix, Reckless Ericka, and Wai Yang.
"Every single person and every single outfit we put on stage is a creator or by a creator who has done Singapore proud," said Daniel.
The keen-eyed viewer can expect to spot familiar pieces previously worn by celebrities. "A similar version was worn by American rapper Common when he went on the Jimmy Fallon show," said Daniel of the jacket that he was photographed in.
Daniel added: "Chadwick Boseman's outfit at the Black Panther premiere will also make an appearance. But we will re-style everything. There may also be a chance to see the very earrings that Michelle Obama wore. Fingers crossed!"
The fashion show, which comprises three capsules: Chic, Streetwear and Avant Garde, will be walked by 10 Singaporean models.
"We try to cast them based on their personalities. The streetwear models, for example, will literally be customers of these brands as their personal style is very 'street'. The models in the Avant Garde segment, like Jean Yong, take risks with their own personal dressing."
Like a proud parent whose children have made a name for themselves overseas, Daniel beamed when asked who else will be walking the countdown fashion show. "Diya just confirmed," he said, referring to Diya Prabhakar, who is flying Singapore's flag high in the fashion capitals of the world. 
There's also Layla Ong, who made fashion history for being the first Singaporean to walk the Gucci show in Milan in February.
"A lot of them are flying back for the show," he said, explaining that despite the upcoming busy start of the year for the fashion world, the models still made the effort to come home for the countdown show.
PIERRE PNG AMONG CELEBRITIES MODELLING
For the first time, Mediacorp artistes Sheila Sim, Pierre Png, Romeo Tan, Carrie Wong and Joel Choo will be joining the models on the catwalk. "I think these five artistes have the X factor. You don't have to have catwalk experience to carry off clothes well," said Daniel.
Of the five, the fashion creative director of previous Singapore Fashion Awards (SFA) has worked with ex-model Sheila countless times. Daniel counts Pierre and Romeo as friends who "go way back", although this is the first time the two leading men are appearing in his fashion show.
"I remember working with Carrie and Joel for the SFA a few years ago," he said. "They were newcomers and shared the stage with Desmond but they held their own. So, I'm confident they will do justice to the designers' outfits."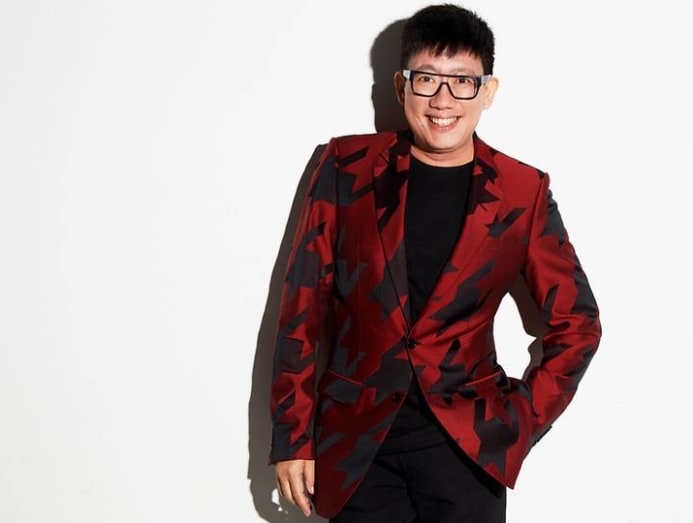 More star power will come from Singaporean singer Aisyah Aziz, who will be belting out a medley of three songs as the models and artists strut down the catwalk.
"Aisyah is a fashion icon, so why just dress her in one outfit when we can do three?" said Daniel. "And because this is a live show, she'll have to do very quick changes!" he laughed. 
The 24-year-old will kick off her performance in a dramatic kimono to open the show, then change into a streetwear jumpsuit, before finally appearing in an "avant-gardish kind of suit", he teased.
The fashion show will play out on an arrow-shaped runway. "The stage is complex. Plus, I have to be mindful that I'm creating the show for TV. It's not just about telling the models where to walk. It's also about making the lighting work for TV cameras, which is the new way of doing shows nowadays," said Daniel.
Let's Celebrate 2019! will feature close to 100 homegrown artists and performers. On the local music front, singers such as Gentle Bones, Joanna Dong, Joie Tan, Taufik Batisah and Shabir will be performing – with augmented-reality visuals by ITE College Central incorporated into Gentle Bones' item. 
The countdown show will also be a chance to catch the dance choreography of Singaporean Youtube personality Fredy Kosman, and the music of composer, arranger and producer Adam Lee.
Admission to the show is free at The Promontory on Dec 31. Gates open at 7pm. Viewers can catch the pre-show segment live on Toggle at 10pm, and the main show on Toggle and Channel 5 at 11pm on Dec 31. 
Visit toggle.sg/letscelebrate2019 for details.