Liam Hemsworth hospitalised for kidney stones, skips Grammys and press tour
The 29-year-old actor is in the midst of promoting the new rom-com Isn't It Romantic.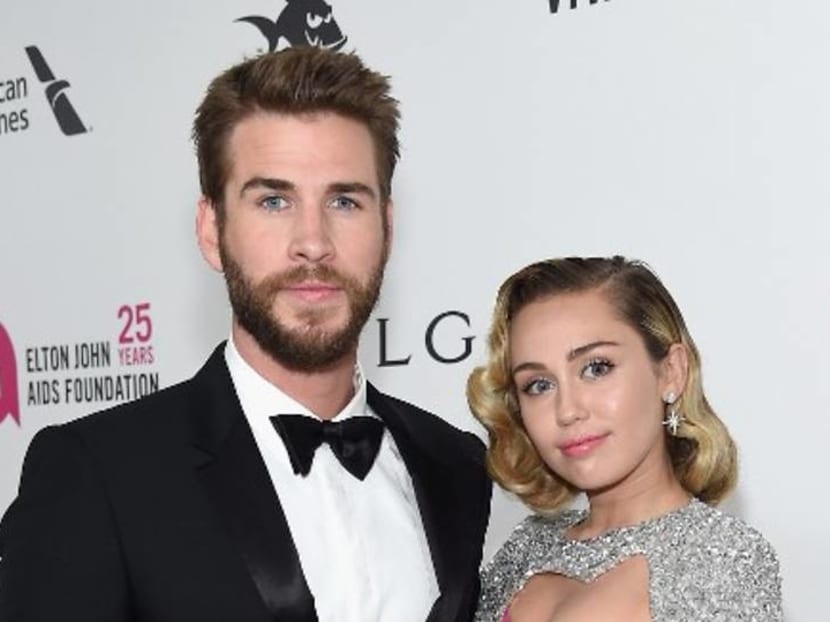 Actor Liam Hemsworth was notably absent at the Grammys yesterday (Feb 11), despite his wife Miley Cyrus' multiple performances.
Instead, Cyrus was accompanied by her parents, country singer Billy Ray Cyrus and Tish, along with her younger sister Noah.
American celebrity news site E! News reported that Hemsworth, 29, is in the midst of a press tour for his new movie, Isn't It Romantic, starring Rebel Wilson and Priyanka Chopra, and was unable to be in Los Angeles for the awards.
In addition, Hemsworth had also reportedly fallen ill with kidney stones, forcing him to cancel his press interviews yesterday, reported E! News.
Wilson told celebrity news site Extra that Hemsworth had been hospitalised.
"Yes, he texted us this morning – he was in hospital overnight, so hopefully he will be fine," said Wilson to Extra.
Last week, Hemsworth revealed in an interview that Cyrus had taken his last name, though her stage name remains.
"She will still be known as Miley Cyrus but she took my name, which is great," Hemsworth gushed.
"I think that was one of the best things about it. I didn't ask her to take my name and she was like of course I'm taking your name."
The couple confirmed their marriage in a series of three photos posted to Cyrus' Instagram page on Dec 27 last year.