Stereotypes and teenage rebellion: Seeking out 'Mat Rokers' for homework
My Singapore Life is a CNA Lifestyle series about coming of age in the Lion City. This week, facing up to life, identity and derogatory labels – while riding pillion on a racing bike.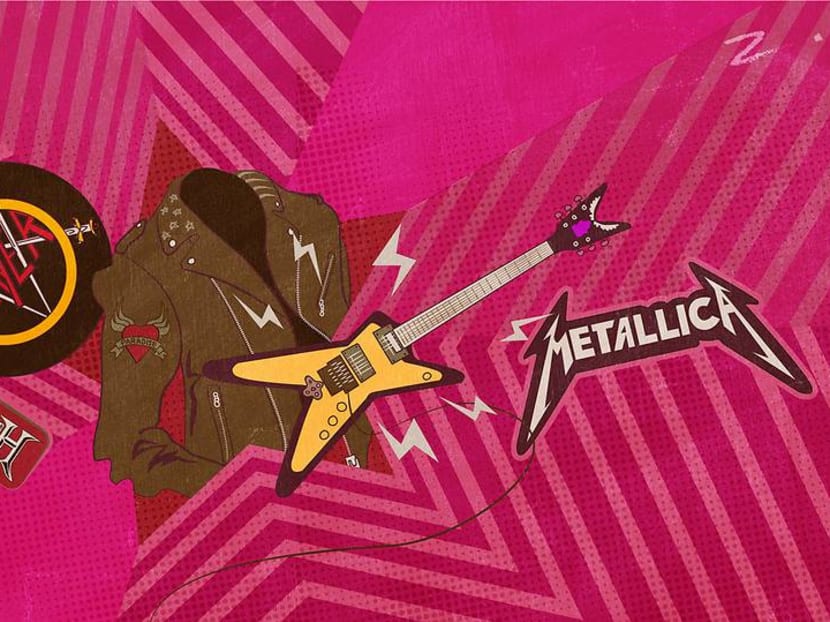 The roar of the motorcycle engines was deafening and the smell of engine oil filled the air. The bikes were speeding along the AYE at what seemed like top speed, zigzagging their way through traffic on the highway. There must have been about seven or eight of them, each with the lanky figure of a biker clad in denim or leather, bent over his bike pushing it to go faster. I was on the back of one of them, hanging on for dear life.
The girl who hung out with the 'Mat Roker' boys
As the bike zoomed past cars, buses and trucks, I felt a heady rush of adrenaline. I was scared and exhilarated at the same time. It was my first time riding pillion on a bike of any kind, let alone a racing bike. If only my dad could see me now, I thought. He was a police officer with the Traffic Police, and if he knew I was on a bike with a Mat Roker, racing through Friday night traffic on the highway, he would have had a fit. I would explain that it was all in the name of, well, research.
It was 1992 and I was in my final year at NUS. I had decided to write my thesis on a Singapore youth subculture – the Mat Rokers. I was a middle-class Malay girl who didn't speak very good Malay, who had been teased by other Malay kids throughout secondary school for not being "Malay enough". I think I was trying to prove something to myself.
People were always judging them based on their hairstyles, the way they dressed, the way they spoke, the music they listened to. I thought that writing about them might help bring about a better understanding of who they were. But despite all the intellectualising I did to rationalise the choice of my thesis subject, I think the real reason for it was simply because I thought they were cool. They were wild and they were free. Everything I was not.

Maybe I was trying to prove my secondary school tormentors wrong, as if by hanging out with the Mat Rokers, I was finally being accepted. It was, perhaps, also a small act of rebellion against my parents and the strict upbringing I had, where curfews were stringently imposed and weekly timetables drawn up by my teacher mother organised my days.
On the back of that bike on that first ride out with my new friends, I, too, felt wild, free and almost dangerous.
As the bikes weaved in and out of traffic, I struggled to stabilise myself to not fall off at the next sharp bend that Imran, whom I was riding with, would take. I wasn't sure where to put my hands. Do I hold on to Imran's shoulders? Should I stop myself from leaning forward which would mean pressing against his back as the bike surged ahead? I didn't want to send the wrong signals. I was slightly worried that my interest in them and my presence would be misconstrued and misinterpreted. I was so conscious of being the only girl in the group.
It turned out I had nothing to worry about as the guys treated me with utmost respect and were always considerate and kind. Still, it took me a while before I could comfortably grip onto Imran's shoulders as we sped past traffic.

Imran was my designated biker. He was the one who would always pick me up from my university dorm for my Friday nights out with them. His bike would roar into the car park and he would wait for me with his motor running, annoying the hell out of everyone in the dorm.
They would stare at him, unsure about his presence. What was this Mat Roker with a cigarette dangling from the corner of his mouth doing there anyway? Imran certainly did not look like an undergraduate, and his air of indifference made him seem suspicious to them. He didn't fit into the university landscape.
Some of my own friends cracked Mat Roker jokes. They were funny at first, and I knew they didn't mean any harm. But when there were one too many of these jokes, I began to wonder – is that what they really thought? Did they really feel that way? The jokes got old really quickly. It upset me to hear them over and over again. I couldn't help but think of them as judgement.
I had met Imran, together with his friends Sani and Zak, at Queensway Shopping Centre. Even in the early 90s, it was already an old mall with stores stocking popular denim brands such as Levi's, Wrangler and Lee, and alteration shops to fix them. There was Muzika Records, with wall-to-wall cassette tapes of heavy metal and Malay rock bands; a barber shop with a flair for styling ordinary hair into heavy metal manes.
I saw Imran, Sani and Zak in Muzika as they browsed through cassette tapes and ambushed them in one of the aisles. I clumsily explained in Malay the research I wanted to do on the Mat Rokers. I knew my Malay wasn't up to scratch, but I didn't think I would stumble so badly. I didn't have the right vocabulary for this. I didn't know the slang words. I sounded stiff and formal, like I was in a Malay second language class trying to answer a comprehension question.
They didn't seem very impressed at all by what I was saying. "You've got the wrong guys", they finally said to me. "We aren't Mat Rokers – we're Mat Motors. There's a big difference." It was not a good start.
I soon learned the difference. A Mat Roker was the general term, Jojo explained to me. I had met Jojo and his friends at Katong People's Complex (now the upmarket 112 Katong) where there was a small music studio for jam sessions in the basement.
The long hair, heavy metal band T-shirt, tight jeans, comb sticking out from the back pocket and Marlboro Reds were all the outward signs of the Mat Roker, which then became caricature and was the focus of jokes like the ones made by my friends.
Jojo was definitely a Mat Roker, fitting the description to a T – except that he was also an artist – as were his friends Ridzuan, Is (short for Iskandar) and Razi, jamming in the studio. Guys like Imran and his friends with their bikes were Mat Motors and they preferred the less heavy sounds of soft rock when it came to music, clarified Jojo.

I had a hard time distinguishing them at first. But then I was approaching it with preconceived notions and prejudice. I had to admit that, somewhere in the back of my mind, I was afraid that first night I descended into the basement of Katong People's Complex. When I saw the Mat Rokers spilling out of the small studio, with their waist long hair, some with kohl-lined eyes, I wasn't sure if being there alone late on a Saturday night was such a good idea.
My dad's lectures about staying away from people like them rang in my head. They were drug addicts, was the usual warning. As a cop, he had encountered many of them on the cases he worked on.
I was afraid of the way the Mat Rokers looked and the potential danger they posed. But at the same time, I was ashamed that I was actually harbouring such fears and stereotypes. I thought I was better than that. On hindsight, they were probably as suspicious of me as I was of them. After all, I was the stranger encroaching onto their territory.
They turned out to be really friendly, and after the initial awkwardness, they didn't mind me hanging around. Saturday nights with Jojo, Ridzuan, Is and Razi was a crash course in heavy metal music. I was more of a Grunge kid, listening to Nirvana, Soundgarden and Pearl Jam. All too soft, they declared. They quickly plunged me into metal bands like Metallica, Megadeth, Danzig and Slayer. Metallica hadn't gone mainstream yet.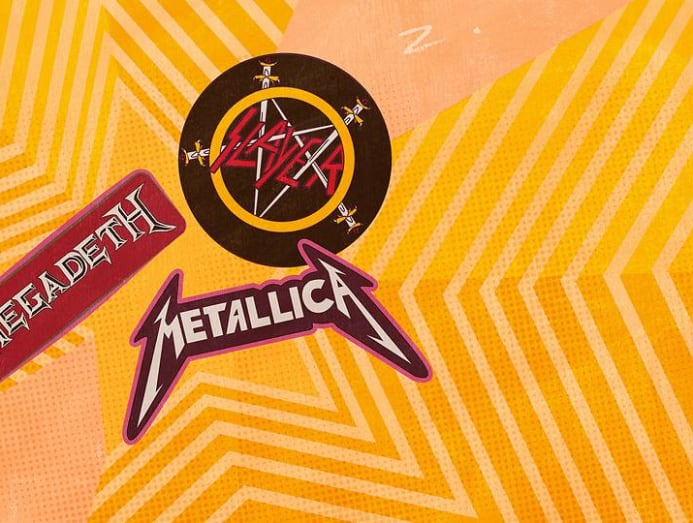 Spending time with them was an education in the history of heavy metal and sub genres like thrash, death, speed and black metal. Saturday night jam sessions would last late into the night, and so would our conversations. The studio never seemed to be in a hurry to close and the guys never seemed to need to go home.
I think we were all about the same age, in our early 20s. It was an age when we were still dreaming about what we wanted to make of our lives. Yet, we knew that we wouldn't have the same opportunities.
I didn't know what I wanted to do in life yet but was excited by the prospect of graduating, travelling the world and finding a job I would be passionate about. The guys spoke about their dreams of making it big with their music, the albums they wanted to record and the concerts they wanted to perform – but for them, reality was starkly different. They were stuck in their delivery and factory jobs, which they hated but didn't see much prospect for change.
Hanging out with the Mat Rokers started out as sociological research but it became more than that. For that short period of time, we became close friends and we learned to trust each other, despite our differences. They helped me step out of my sheltered life to momentarily see the world through their eyes.

Shirlene Noordin is a former free spirit currently stuck in the body of a PR robot. New episodes of My Singapore Life are published every Sunday at cna.asia/podcasts.