Taiwanese actress Lin Chi-ling weds Akira in intimate wedding ceremony
The couple wore custom-made Ralph Lauren at the ceremony held in her parents' hometown of Tainan. The bride also said in an interview that she would "work hard" at having a baby next year.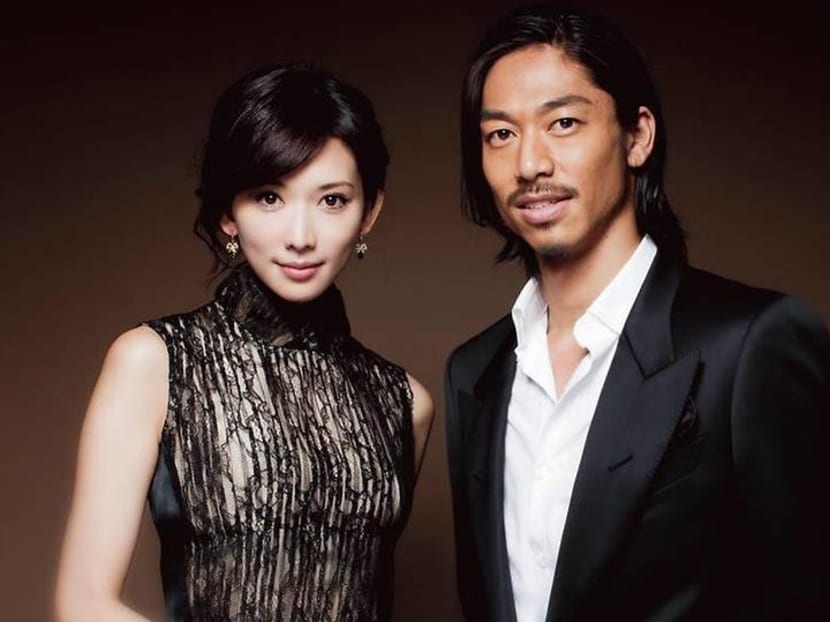 Taiwanese actress and model Lin Chi-ling and her Japanese singer-actor husband, Akira, held their wedding ceremony in Tainan on Sunday (Nov 17).
The intimate ceremony in Lin's parents' hometown was attended by close family and friends.
The 44-year-old bride was said to have chosen to have the ceremony in Tainan as a tribute to her mother, who has Alzheimer's disease, and who also got married there.
Lin released a statement on Facebook before the ceremony, saying: "When I think about my childhood, my older brother, cousins and I would run around my mother's hometown all year round. There are many happy memories with my family here, and it's also a place where my family members have made the most memories."
According to Taipei Times, the bride and groom wore custom-made Ralph Lauren and performed traditional wedding rituals at an ancestral hall. Lin's father walked her down a red carpet to the main hall of the venue where he proceeded to give her hand to Exile boyband member Akira, who is 38.
Akira, whose real name is Ryohei Kurosawa, thanked Lin for marrying him in his vows, and promised to make her the happiest woman in the world. She pledged, through tears, that the couple would stay together for better or worse and also thanked him for making her "believe in love."
The wedding banquet was then held at Tainan Art Museum's Building 1.
After the marriage, Lin posted a photo of the happy couple on Instagram with the message: "1117~ We'll live a happy life together."
In an interview with Sina Entertainment, Lin shared that she would "work hard" to have a baby next year.
The couple had announced their marriage in June through their respective social media pages.  
They had met while starring in the play Red Cliff eight years ago and had maintained a good friendship. Akira wrote on his social media post that they had started dating in 2018 and that they had "decided that we can go through life hand in hand as partners."