Former actress Lin Ching Hsia, 66, releases new book, includes story about nude photos
Lin's new book Jing Qian Jing Hou, which means "in front of and behind the mirror", was to mark her 66th birthday on Tuesday (Nov 3).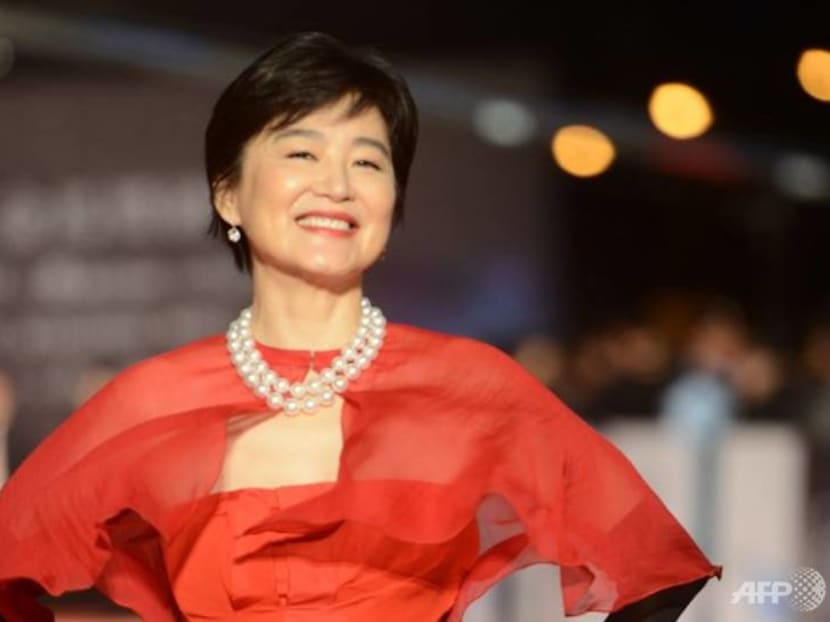 Remember Lin Ching Hsia, who used to grace our screens in hit movies such as Police Story, Chungking Express and Swordsman II?
The retired actress turned 66 on Tuesday (Nov 3) and to mark the occasion, she released a book – her third – titled Jing Qian Jing Hou, which means "in front of and behind the mirror".
She called the book a birthday gift to herself and in it, she shared about her experiences, as well as anecdotes involving close friends. 
One funny tale, as reported by 8 DAYS, involved the Hong Kong stylist and costume designer William Chang, who had styled her for the 1992 film, Swordsman II. 
Lin wrote of an incident that happened decades ago when he visited her at her apartment in Hong Kong when she was filming in the city. She suddenly whipped out three nude photos of herself and showed them to him – and he left, shocked.
When Lin asked him about the incident 30 years later and asked if he had left because he was afraid that she would seduce him, Chang said that he had forgotten the incident.
Lin retired from show business in 1994 after she married billionaire Michael Ying. Rumours have been swirling for years that their marriage was in trouble and that the couple have divorced, but there's never been any official confirmation.
The former actress published an autobiography titled Inside And Outside The Window in 2011, then a collection of short stories called Cloud To Cloud in 2014.