Cameras ready: Brown, Cony, Choco and other Line Friends come to Singapore
The Line Friends World Tour is Southeast Asia's largest Line Friends exhibition and takes place across 13 malls in Singapore from Nov 15 to Jan 24.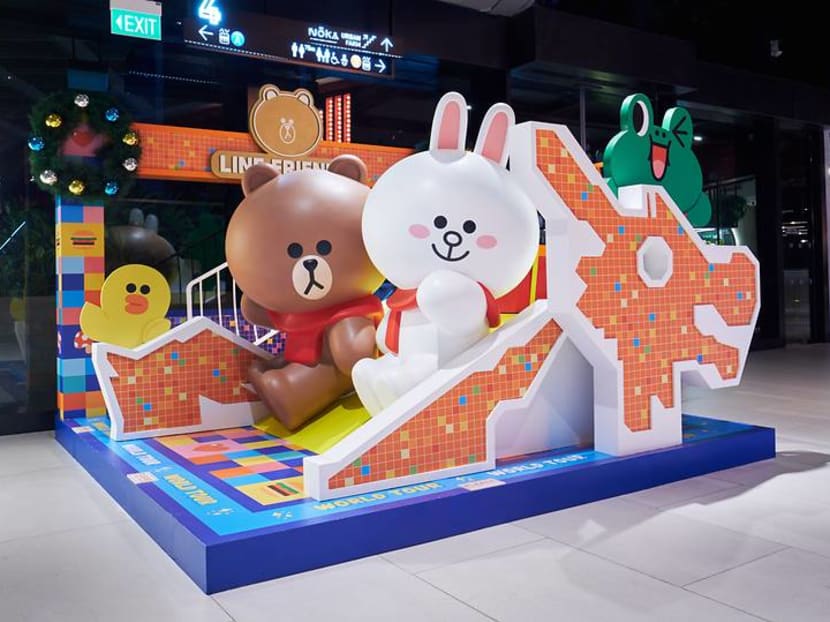 Even if you and the family don't have plans to go abroad during the holiday season, you can still follow your favourite Line Friends characters around the world, right here in Singapore.
Yes, Brown, Cony, Choco, Sally and the rest are apparently a jet-setting bunch: They love taking in iconic sights around the world and partaking in the local culture. Sometimes, that might mean dressing up as a Samsui woman in Singapore, as a 1.6m-tall Choco does; or even as the Merlion, as a 2.55m-tall Brown does.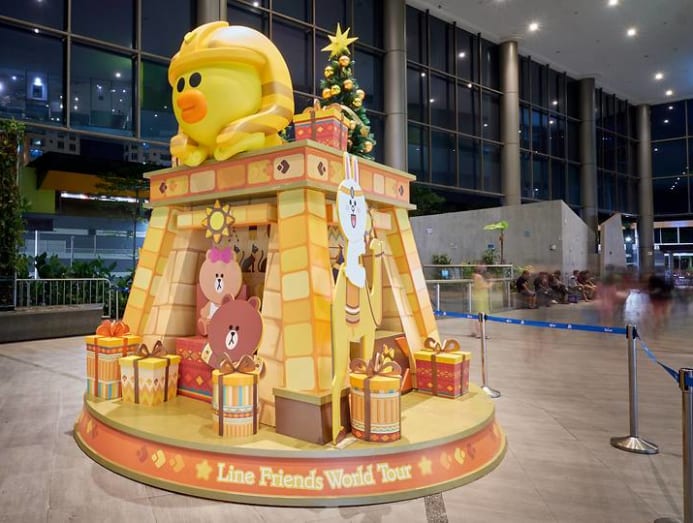 It's all part of the Line Friends World Tour, Southeast Asia's largest Line Friends exhibition featuring 11 thematic installations in 13 CapitaLand malls, taking place from Nov 15 to Jan 24. Six city-themed exhibitions are making their exclusive debut in Singapore.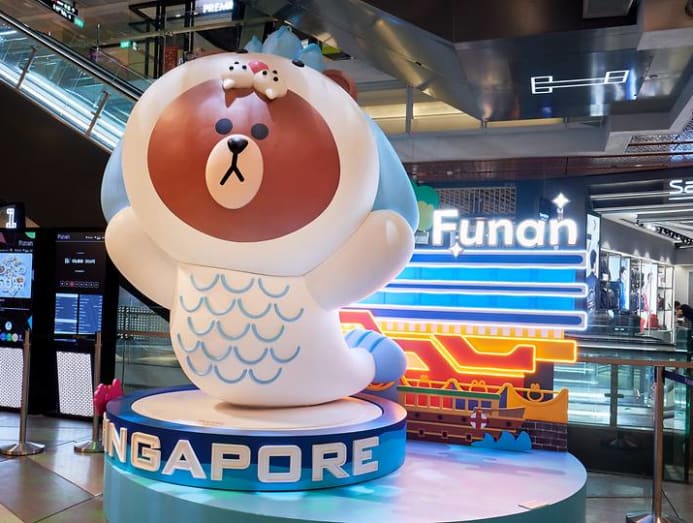 Expect to see Sally as the Sphinx in an Egyptian-themed installation at Lot One Shoppers' Mall; Cony as a Russian doll at Bedok Mall's Moscow-themed installation; Moon as New York City's Statue Of Liberty at IMM Outlet Mall; and many more, as the Line Friends traipse through Antarctica, Macau, Istanbul, Las Vegas and other locales.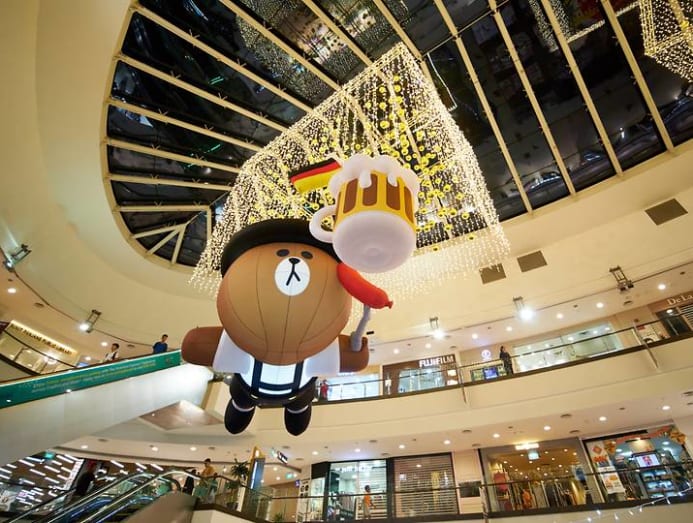 In addition to scoring photos with the installations, you'll also be able to take part in fringe activities from Nov 18 to Dec 26 at participating CapitaLand malls, such as the first two-storey outdoor snow fun house at Plaza Singapura, complete with a snow slide and snowfall in sub-zero temperatures. 

At IMM Outlet Mall, lose yourself in an infinity mirror experience with interactive, inflatable Sally glow-balls that respond to touch. Tampines Mall will gear up for a go-kart race track. And at Lot One Shoppers' Mall and Bukit Panjang Plaza, try to find your way through themed mazes, where you could bump into Line Friends characters and win prizes.
It's also your chance to get your hands on a variety of Line merchandise, as the Line Friends World Tour will also feature pop-up stores in eight malls between Nov 15 and Feb 16. The range of more than 1,000 Line merchandise items, many of which are exclusive, includes plushies, totes, umbrellas, neck pillows, scent diffusers, hand-held fans and tableware.
For more information, visit www.capitaland.com/worldtour.