Little Richard's death: Celebrity tributes start pouring in
The legend was honoured by everyone across the entertainment industry, from Elton John, The Rolling Stones' Mick Jagger and Bob Dylan to former First Lady Michelle Obama and actress Viola Davis.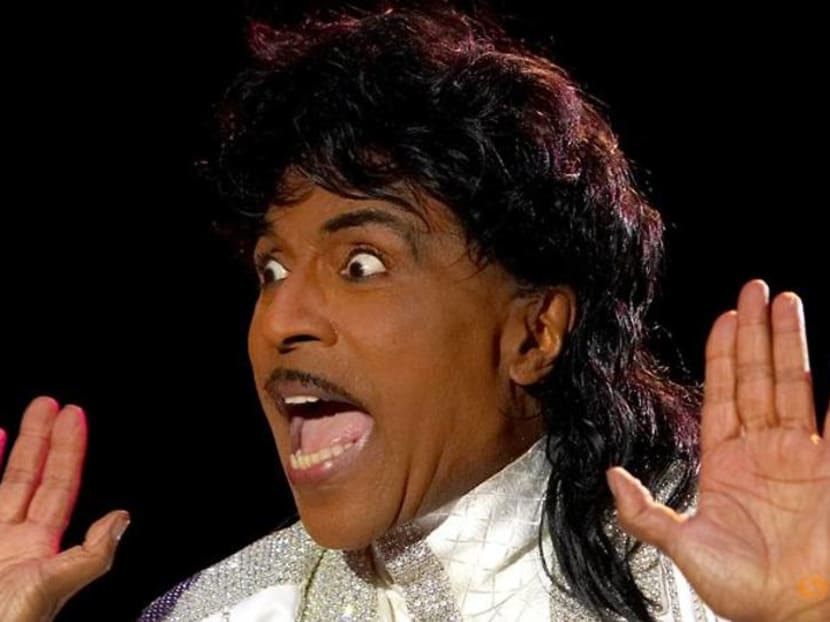 The death of Little Richard, the flamboyant founding father of rock 'n' roll, has led to an outpouring of tributes. The singer, who influenced popular musicians from The Beatles to Prince and David Bowie, died at 87 on May 9.
According to an EW report, Little Richard's fellow rock and roll pioneer, 85-year-old Jerry Lee Lewis, released a statement writing: "It is with a heavy heart that I ask for prayers for the family of my lifelong friend and fellow Rocker 'Little Richard.' He will live on always in my heart with his amazing talent and his friendship! He was one of a kind and I will miss him dearly. God Bless his family and fans. Rest In Peace, my friend."

Elton John, who has repeatedly spoken of the major impact Little Richard had on him, tweeted, "Without a doubt — musically, vocally and visually — he was my biggest influence. Seeing him live in my teens was the most exciting event in my life at that point. Goosebumps, electricity and joy came from every pore."
"I was lucky enough to work with him for my "Duets" album in 1993. He was shy and funny and I was SO nervous," John added in an additional tweet. "We also played live at the Beverly Hilton and I felt like I'd died and gone to heaven."
On social media, Rolling Stones vocalist Mick Jagger, 76, called Richard "the biggest inspiration of my early teens", and said "his music still has the same raw electric energy when you play it now as it did when it first shot through the music scene in the mid 50s."
"When [the Rolling Stones] were on tour with him I would watch his moves every night and learn from him how to entertain and involve the audience. He was always so generous with advice to me."
Jagger's bandmate Keith Richards said: "There will never be another. He was the true spirit of rock'n'roll," while Ron Wood said: "I shall miss him, God bless Little Richard ~ rest in peace."
The former first lady Michelle Obama praised Richard's "exuberance, his creativity, and his refusal to be anything other than himself".
"Little Richard laid the foundation for generations of artists to follow," she said. "We are so lucky to have had him. Sending all my love to his family and friends today."
According to a Guardian report, Bob Dylan wrote an impassioned series of tweets about the man he called "my shining star and guiding light back when I was only a little boy".
"His was the original spirit that moved me to do everything I would do," Dylan said. "I played some shows with him in Europe in the early nineties and got to hang out in his dressing room a lot. He was always generous, kind and humble. And still dynamite as a performer and a musician and you could still learn plenty from him.
"In his presence he was always the same Little Richard that I first heard and was awed by growing up and I always was the same little boy. Of course he'll live forever. But it's like a part of your life is gone."
Tom Jones posted footage to Twitter of him and Richard performing Rip It Up on television together in 1970, saying Richard "broke all the rules and you weren't afraid to show it".
Joan Jett called him "the original glam rocker, and he took a lot of abuse for being in the first wave. He forged a path for all of us who followed."
Other tributes came from such legendary rock artists as Ringo Starr, Jimmy Page of Led Zeppelin, and the Beach Boys' Brian Wilson, as well as filmmakers Ava DuVernay and Spike Lee (who shared a commercial he directed featuring Richard and Michael Jordan), and actresses Bette Midler and Viola Davis.