Qi Yuwu, Sheila Sim, Chantalle Ng train in singing for girl group-themed drama
In the upcoming Live Your Dreams, a group of young women pursue their pop star dreams; meanwhile, the actors get to hone their singing skills under local Mandopop maestro Lee Wei Song.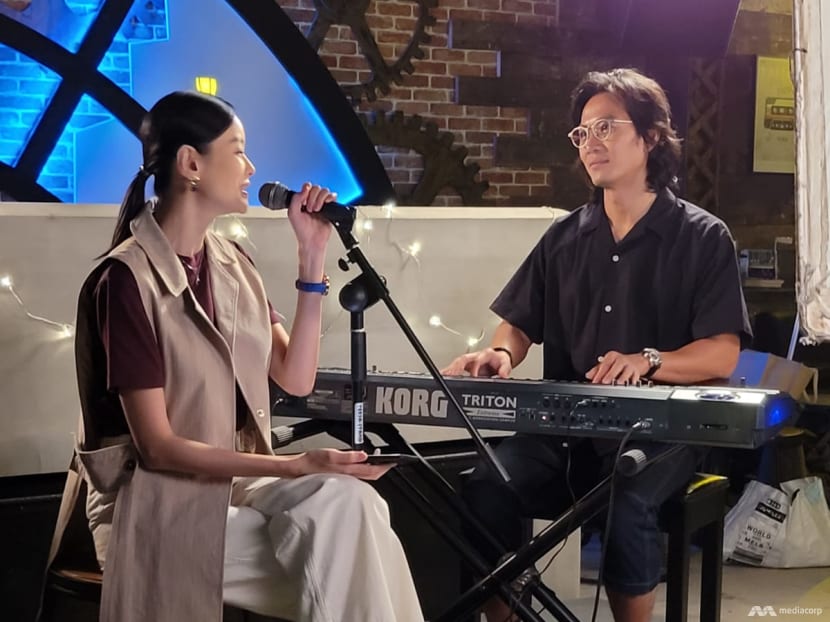 Channel 8's newest drama is full of youth and vibrancy, revolving around eight young women who are training to form a singing, dancing girl group.
With Sheila Sim and Qi Yuwu anchoring the drama as a pair of ex-lovers, and Zhang Yaodong as the music company mogul backing the girl group, Live Your Dreams also stars Chantalle Ng, Tasha Low, Ferlyn G, Elizabeth Lee, Kimberly Chia, Kiki Lim, Khaw Xin Lin and Cheris Lee, all of whom had to learn some dance moves.
The formidable force in the drama, though, turns out to be accomplished musician, composer and producer Lee Wei Song, who not only wrote the show's theme song – which is sung by Qi and Sim – but also guided the actors in music, in addition to playing a role in the drama.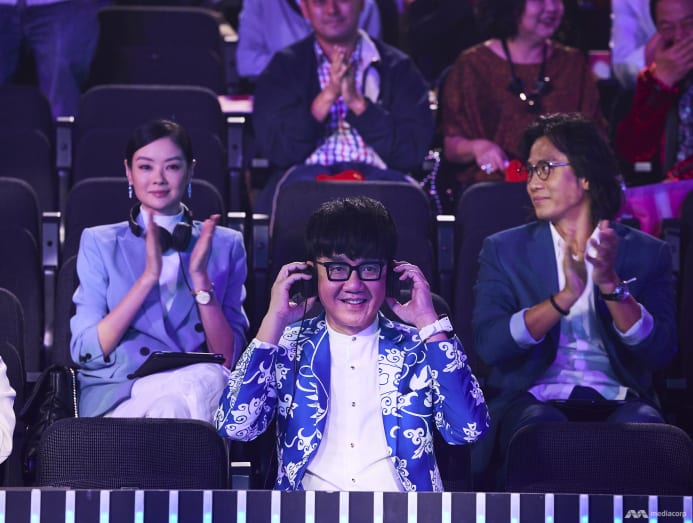 About the process of writing the song, Lee shared during a livestream event to promote the show: "I finished the first half of the song, then opened it up to whoever was interested to complete the melody and lyrics". He sifted through about 100 submissions before narrowing them down to two, then asking Qi and Sim to help him choose.
"I'd been friends with Wei Song for a long time, so I was very happy to work with someone who's practically a national treasure," Qi said.
When it came to recording his part of the song, though, "I surrendered myself to him. I didn't know if he'd be very fierce – I worried he'd scold me and perhaps, if my performance was very poor, we wouldn't even be friends any more after that," Qi quipped.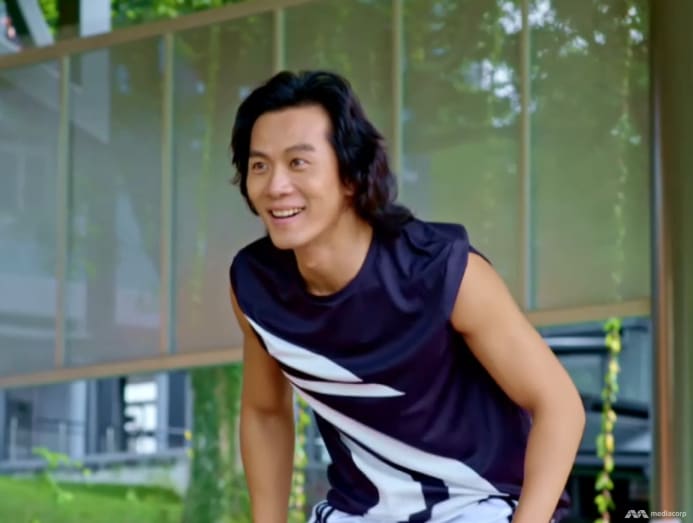 When he showed up, though, "Wei Song was very nice. He said, 'Have you had lunch? Why don't you lunch first? Why don't you have a rest after lunch, and then we'll record?'"
But, Lee revealed, "He went and had a coffee after lunch." And thanks to that, Qi's voice changed in timbre. "I said, 'Why did you have coffee? I think you'll have to come back tomorrow."
In spite of that, "I felt very safe with him," Qi said.
Ng, too, benefited from Lee's guidance. "I really wanted to sing my own parts in the show, but the producer told me I wasn't good enough," shared the actress, whose character has a speech impediment but overcomes her shyness through singing.
"The producer sent Chantalle to me, saying it was up to me," Lee recounted. "I said, 'I'm not a god. I can only do my best.' I told her I would give her three lessons but no promises." Lee scheduled the lessons far apart so that Ng would have time to internalise and practise what she'd learnt.
"I could see that she loved music, which is very important because I knew she would overcome the hurdle no matter how difficult," he said.
In the end, their combined efforts paid off – the singing voice you'll hear in the show is Ng's own.
Another person who's very chuffed to have levelled up musically is Sim. "I never imagined that in this life, there'd be a song of mine on Spotify," she guffawed, adding that she'd enjoyed the process of recording the song very much.
According to Qi, Sim's emotional range when acting has also broadened after transitioning to motherhood. She started filming for the drama four months after her first child, a daughter, was born.
"Her emotions have become fuller after becoming a mum," he said.
Catch Live Your Dreams on meWATCH for free from Sep 13.