From face masks to Zoom: How our lifestyles changed in the year of the pandemic
From the most unlikely fashion accessory to being glued to any kind of screen, here's a quick look at how this year's pandemic has completely changed how we lived our lives.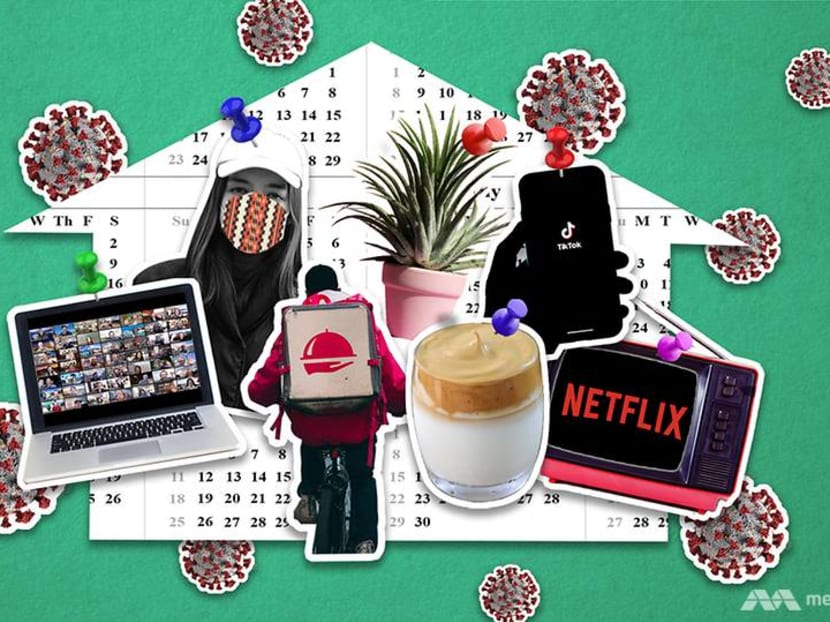 What a year this has been – 2020 will always be remembered for a pandemic that changed our lives – and lifestyles – forever. 
When it started early this year – and we saw all those scenes of people panic buying toilet paper (seems funny now, right?), heard the word "lockdown" and "social distancing" a lot, and were firmly told no more travelling for now – it really did seem like the end of the world as we knew it.

And in hindsight, the only way we could have gotten through it was, as Bruce Lee suggested in the biopic Be Water – to go with the flow.
And in a way, we did – and picked up some life lessons along the way.
WE MADE FASK MASKS FASHIONABLE
Until this year, the only people we knew who wore face masks were dentists, doctors in the OR and erm, the Dark Knight villain Bane. 
Then COVID-19 came along and we all had to wear masks and we all sounded like Bane. But unlike Batman's nemesis, who only used one design, we engaged our creativity and became mask fashionistas.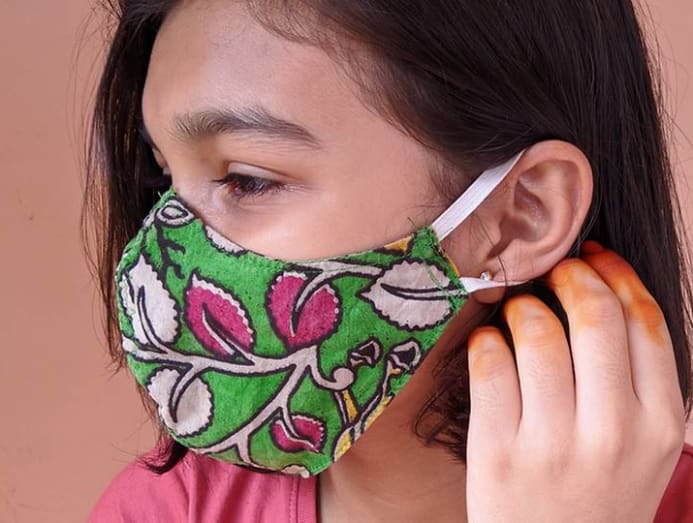 Yes, health debates aside, face masks were officially the fashion statement of the year. Plain white ones? Pffft! Accessorise your OOTD with a specially designed one – and we had a lot to choose from that we actually wanted to wear. Sort of.
WE WORKED (AND LEARNED) FROM HOME
Another lesson we learned was how to deal with your home turning into your office workstation, your child's classroom and your playground when the "circuit breaker" came into effect (was it really that long ago?).
We made jokes about WFH at first ("Complaining about having to wake up early to go to work? Now you don't have to. Ever.") but then we resigned ourselves to the fact that our home wasn't our "private space" anymore and just got on with it. And parents, in particular, levelled up.
WE ZOOMED AND TIKTOKED
Our laptops and handphones became our most-used tools, and apps such as Zoom became our new must-have: We communicated with colleagues on it, we chatted with family members from all over the world with it, watched a lot of animals; our children learned their daily lessons (and some even did CCA) on it. (How teachers deal with 30 kids in the same physical space is a wonder.)
Also, thanks to TikTok and livestreaming, we managed to get our fill of entertainment, whether it be the latest dance moves or watching our favourite musicians perform in socially distanced concerts. Once we got the hang of that, we realised that hey, we didn't need to actually leave the house anymore to get anything. Except toilet paper maybe…
WE WENT CRAZY SHOPPING AND BINGE-WATCHING
Lazada, Shopee, Amazon, Netflix – all became even bigger buzzwords than before. 
Want to buy that new outfit? Order online. Want to watch that Best Picture Oscar-winning movie by that Korean guy? Watch online. Want to follow that exercise class? Join online. Want to eat from that restaurant that your friends were raving about? Order online. 
Want to read the coolest article about living with COVID in 2020? You're doing it right now.
SOME OF US BECAME 'CHEFS'
And speaking of food, those who put "learn to cook" as a New Year Resolution at the end of 2019, well, this was your year, wasn't it?
Everybody decided to unleash their inner Masterchef. There was only one slight hitch. Apparently, everyone decided to become bakers baking only one thing: Sourdough bread. What about a nice focaccia? Or a clever multigrain? It seemed like it was the only Instagrammable bread out there, the pain du jour (although for some, it was just a pain).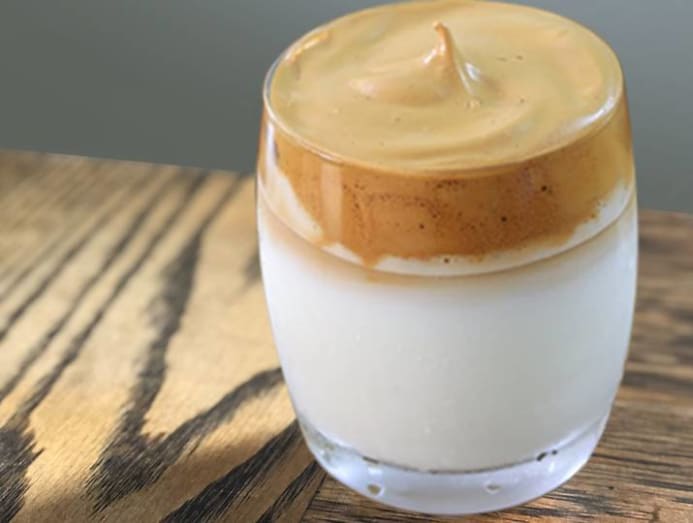 Speaking of making meals, cooking videos also became a thing, too; and thanks to a certain Malaysian orange polo-shirt wearing uncle called Roger, fried rice started popping up on all our video recommendations. Everywhere we turned, it was fried rice: Jamie Oliver doing fried rice, Gordon Ramsay doing fried rice, some random Australian guy doing fried rice … it was everybody and their mum doing fried rice.
Unless they were making Dalgona coffee.
WHILE OTHERS BECAME ARTISTS AND GARDENERS
Apart from cooking, several of us also rediscovered or reignited our artistic and gardening skills.
There were those who took it to the next level: Soprano singer Christina The went from singing to writing a book of stories she told friends and family during the "circuit breaker" called Diary of a Former Covidiot. Another author, Monica Lim, who wrote the popular children's book series Secrets Of Singapore, did the opposite and started to create art pieces that she sold online for charity.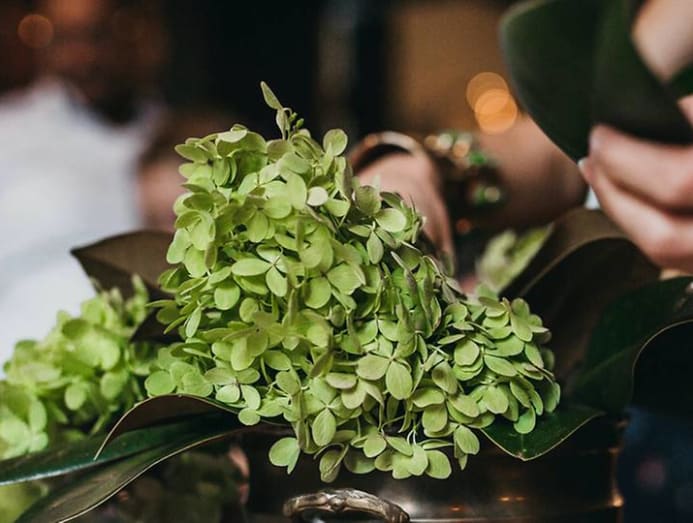 And then you've got the more domestic examples – of people pottering about and indulging in their newly found greenthumb. It was no surprise that gardening tools were among the most popular things people bought online.
WE REDISCOVERED SINGAPORE'S REAL-LIFE HEROES
We're talking about people whom we've often taken for granted – and no, it's not your aunty you see once a year.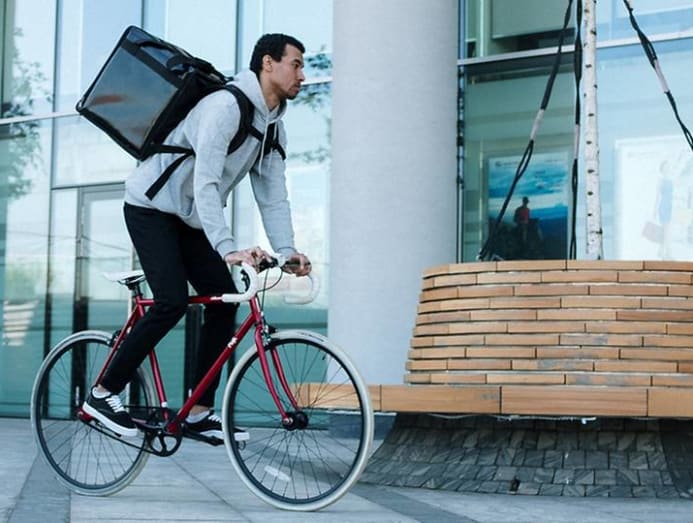 It was the medical staff working their butts off every day to keep this pandemic under control, the hawkers who fed everyone, the delivery guys who bring your dinner or shopping right to your doorstep, the cleaners who ensured that garbage and litter were cleared regularly, the domestic helper who made sure you have your basic creature comforts every day.
WE REDISCOVERED SINGAPORE (ALSO: #ARMCHAIRTRAVEL)
Sure, the pandemic scuppered our travel plans but we landed on our feet. Quite literally. Walking and cycling became the activities of choice for many people (yay, exercise!).
Several of our celebs took to posting their walking trails on social media – we now know Zoe Tay likes MacRitchie Reservoir and even followed two CNA reporters on their 110km journey around the island on foot.
With new routes, including the Lornie Nature Corridor, we pounded the pavement enthusiastically; sometimes, a little too enthusiastically – seriously, did we ever find out who made away with the dino teeth along Jurassic Mile at Changi?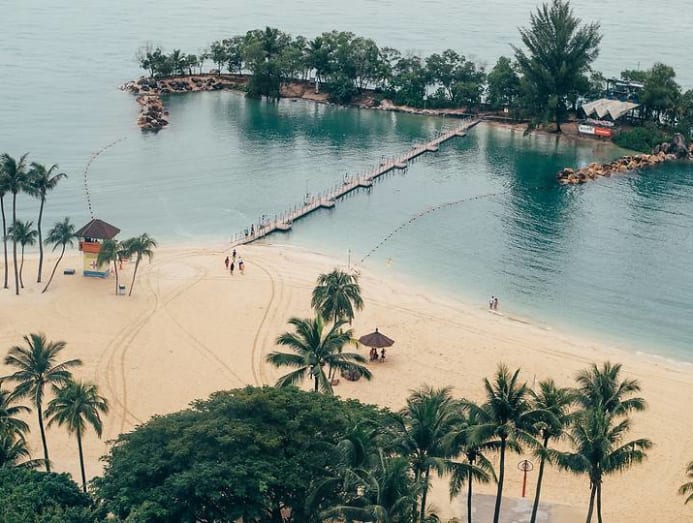 Meanwhile, those of us who preferred a more sedentary lifestyle were urged to take a "Singapoliday" and rediscover our country with SingapoRediscovers vouchers. We enjoyed #staycays at our favourite hotels and spas; we went on "daycations" to museums, the wildlife reserves and tours of Singapore. 
Some of us didn't even bother leaving the house: Why go somewhere when you can simply play Animal Crossing to visit Sentosa? Also, it was tiring enough watching those celebs on their walking trails, we really didn't need to actually go do it, right?
WE LEARNED TO TAKE IT SLOW
But of course, one of the biggest lessons of the year was something more abstract but no less important: Learning to take a break from our rat race, living slow and embracing the concept of what the Danes call "hygge" (pronounced hoo-gah).
According to the official travel guide to Denmark, hygge refers to the creation of "a warm atmosphere and enjoying the good things in life with good people".
There was an online article by a doctor in Singapore named Alvona Loh who talked about how she embraced hygge: "The effect of this shift in mindset was transformative. In the past, I was easily fatigued and often living under high pressure. For the first time in my life, I lived life in an unhurried way, with copious cancelled plans making way for more introspective thoughts that lulled me into restful peace."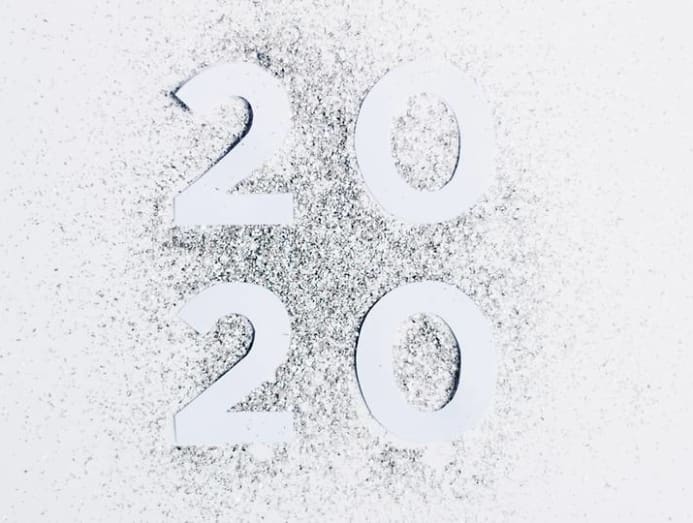 And it was something many of us – after a period of adjustment – undoubtedly experienced.
Very soon, we'll be welcoming a new year, and who knows what 2021 will bring? If we've taken all the lessons of 2020 to heart, we can handle whatever 2021 throws at us.
Just, please, no more sourdough Insta pics, okay? And where's that travel bubble?