Hong Kong actor Louis Koo forms new 4-member girl group, set to debut mid-July
Skyle's members are from South Korea and China. The group teased their logo on social media on Tuesday (Jun 29).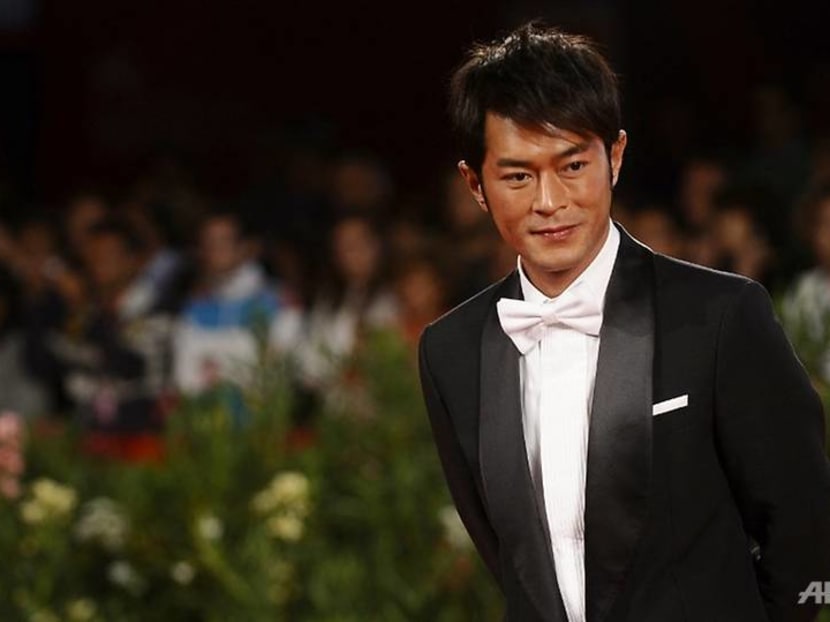 Hong Kong actor-singer Louis Koo has put together a new four-member girl group from South Korea and China called Skyle through his company Good Luck Entertainment. The group is set to make its debut in mid-July.
Skyle stands for "Show the Kinetic and Youth Leading a new Episode" and even though the members have yet to be revealed, the group teased their logo on social media on Tuesday (Jun 29).
The members were selected from auditions all over Asia and have an average age of 20 and an average height of 1.7m. The group has been in idol training for three to four years with one member reportedly having gone through seven years of training.
Advertisers wasted no time in securing a deal with the girls to endorse a global sportswear label and headphone brand.
The identity of two members have been speculated by Hong Kong magazine, Weekend Weekly, which published a story on Thursday. They are said to be 22-year-olds Eva Yao and Jennifer Zhou, both from China and who had participated in the second season of entertainment survival show Youth With You in 2020, but were eliminated.
Yao was born in Xi'an but raised in Yunnan, and is able to speak three languages: Mandarin, Korean and English. Zhou from Shanghai, who is fluent in Mandarin and Korean, made her debut in a Chinese reality singing show called Girls Fighting in 2016 and also took part in The Unit 2017, a South Korean idol contest. She was also previously a member of Chinese girl group ACEMAX-RED.