Chantalle Ng and Xu Bin pair up again, Shane Pow returns for first drama since break with Mediacorp
In the upcoming new series Love At First Bite, the actors tackle lighthearted hijinks related to good food, hearty appetites and young love.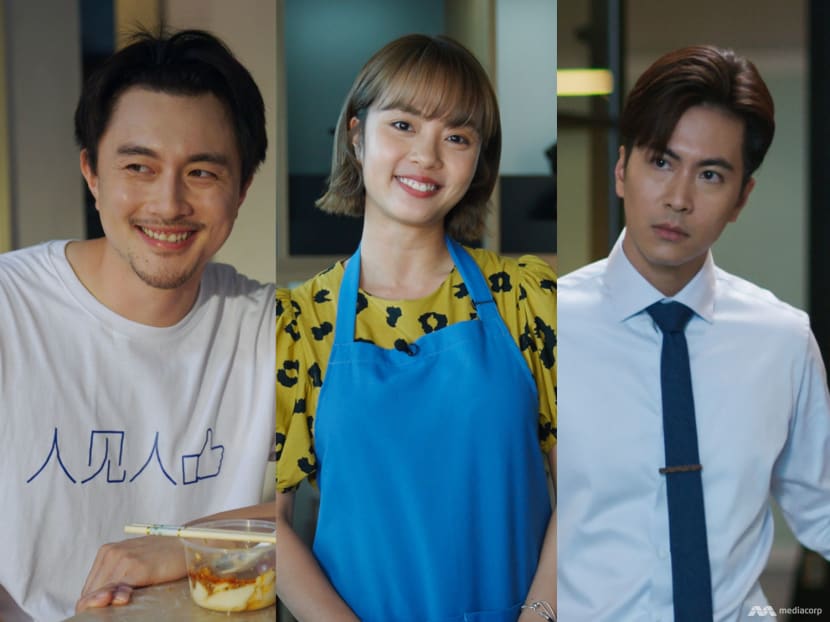 Gastronomy, romance and men in uniform are a classic combination, and new Singapore drama Love At First Bite doesn't mess with this tried-and-tested recipe.
The show stars 'It' girl Chantalle Ng as a rookie cooking live-streamer who clashes with her sullen boss, played by Xu Bin; along the way, a love triangle develops involving a suave chef, played by Romeo Tan.
Ng and Xu played a fan-favourite couple in the hit drama My Star Bride in 2021, and producers are clearly hoping their chemistry will continue.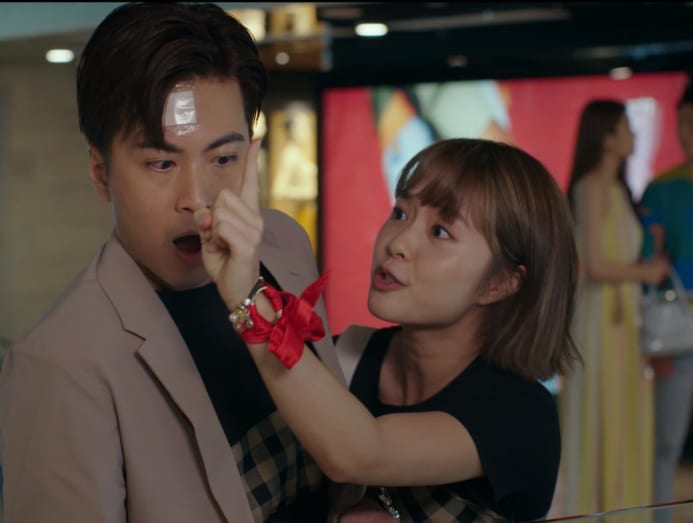 Love At First Bite also sees actor Shane Pow returning to television screens for his first full drama series since his contract was terminated by Mediacorp last year, following a conviction for drink driving.
He plays the brother of Ng's character: A down-and-out pessimist who takes up a food delivery job and unexpectedly finds himself catapulted to fame.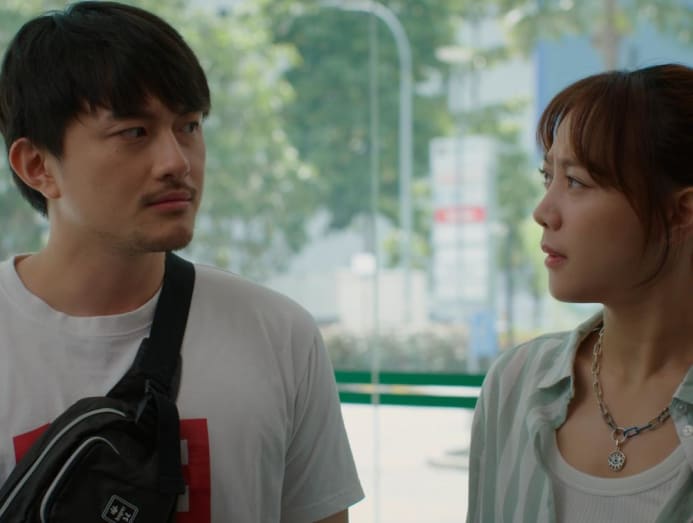 Pow, currently signed to fellow actor Li Nanxing's talent agency LNX Global, was previously seen playing a part in the telemovie sequel to My Star Bride earlier this year.
For most of the cast, being on set was something to look forward to, as they were surrounded by an abundance of food.
"Everyone knows I love eating," said Ng with a laugh, at the media conference to promote the show. "I really enjoyed working on this project."
She also had a glib excuse for indulging with abandon. "I have a round face, anyway – people think it's cute and symbolises good fortune. So, that's the path I'm taking," she quipped.  
Tan revealed that his fellow actors, including Ng, loved being part of his scenes "because they always had good food to eat". While the camera captured him going through the motions of cooking, "the food was prepared by a real chef, off screen".
In spite of that, Tan, who admitted that he seldom ventures into the kitchen, took pains to play his chef's role convincingly. "Before we started filming, I took some culinary classes," he shared, picking up things like basic knife skills.
He even practised at home, attempting the art of flambe. "My mother was wondering what I was doing."
Xu divulged that in actual fact, "Romeo is quite good at cooking compared to the rest of us", and makes a mean baked pasta.
But for the show, Tan said, "I suddenly became a very professional chef. You have to play it cool, but have an intense look in your eyes".
Besides falling for Ng's character, he also receives romantic attentions from a character played by actress Tasha Low. "I thought it would be a good feeling to be admired by so many women," Tan joked.
Even Pow had carte blanche to eat whatever he wanted while working on the show, as the producers had told him the character should look a little rounder.
"Before I started filming, I was going to the gym a lot and posting about it on social media," he recalled, but was reminded not to look too fit for the camera. There's even a scene in which he has to reveal a paunchy midsection – for a belly dance.
But there was one actor who couldn't eat like there was no tomorrow – and instead, dieted like his life depended on it.
Xu revealed that there was a topless scene scripted for his character, so for several days before the scene was filmed, he ate nothing but salad – even while his co-stars were having chicken rice for lunch. He wasn't even trying to look ripped, but merely to "lose a little weight" before the scene, he said, with a laugh.
Catch Love At First Bite starting Dec 19 for free on meWATCH and on weekdays at 9pm on Channel 8.