Hidden doorways and a Tibetan singing bowl – a salon made for Instagram
Tucked away in an office building, Chez Vous: Hideaway features a maze of different zones and takes only five customers per stylist each day.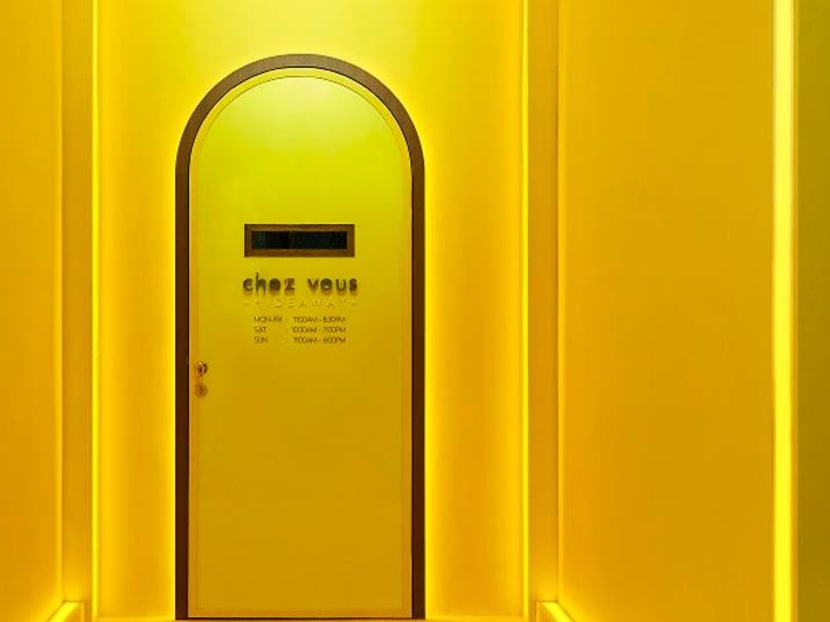 Hair salons are a dime a dozen in Singapore. However there is one that is hoping to be, erm, a cut about the rest.
Located in a former office space and hidden away from plain view on the 14th level of Ngee Ann City Tower B is Chez Vous: HideAway – which unabashedly bills itself as Singapore's most Instagrammable hair salon.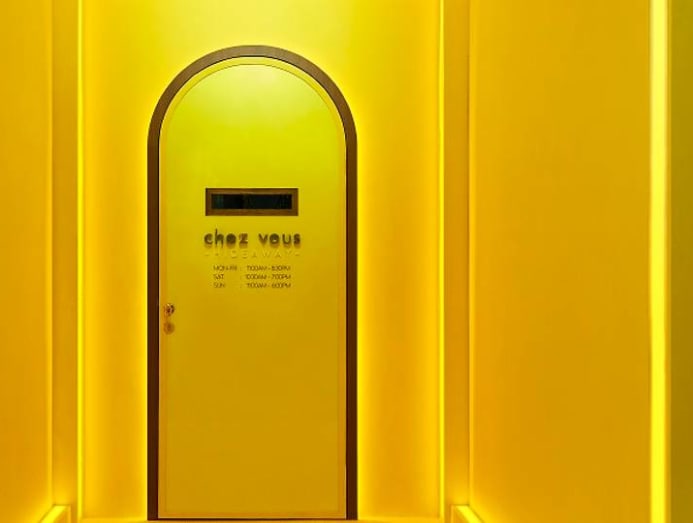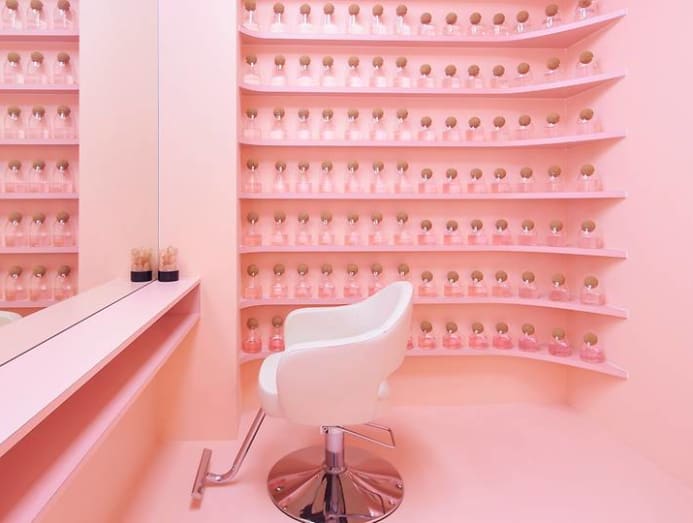 How so? For starters, there are seven different zones set up as a maze across its 1800 sq ft interior, each offering a different experience.
Part-salon, part-sanctuary and part-playhouse, it hopes to eschew the traditional idea of high-end salons (chandeliers, marble flooring) with new design features (hidden doorways, digital aquatic art installations).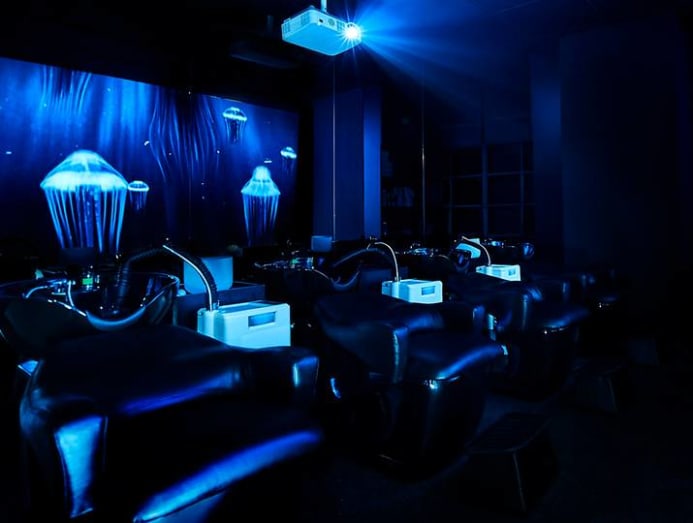 Customers looking for a good freebie on top of a good selfie will appreciate the complimentary spa extras the new salon offers. Guests are encouraged to drop by 15 minutes ahead of their appointment to enjoy the relaxation lounge boasting teas, snacks and leather massage chairs equipped with an oxygen bar and scalp rejuvenation machines.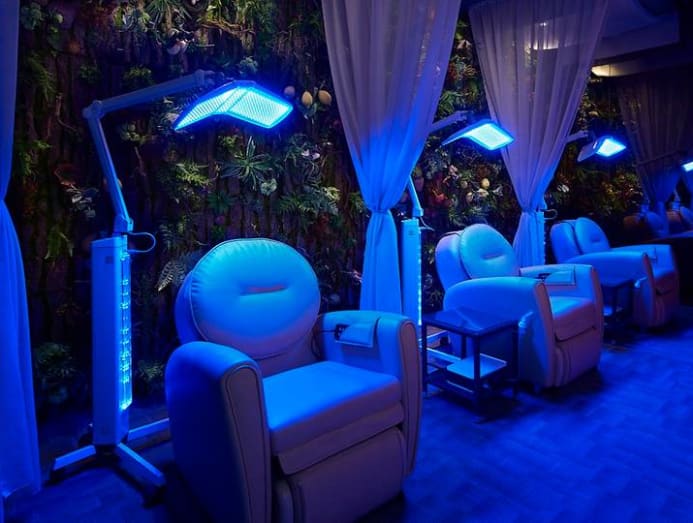 There's also a complimentary Swedish scalp rejuvenation to the sound of a Tibetan singing bowl. Yes.
According to Chez Vous' marketing director Eugene Teo, these services are "a given for every customer".
Teo told CNA Lifestyle that the salon wanted to incorporate Zen touches with the latest technology to mimic a holiday spa experience and ensure guests feel pampered.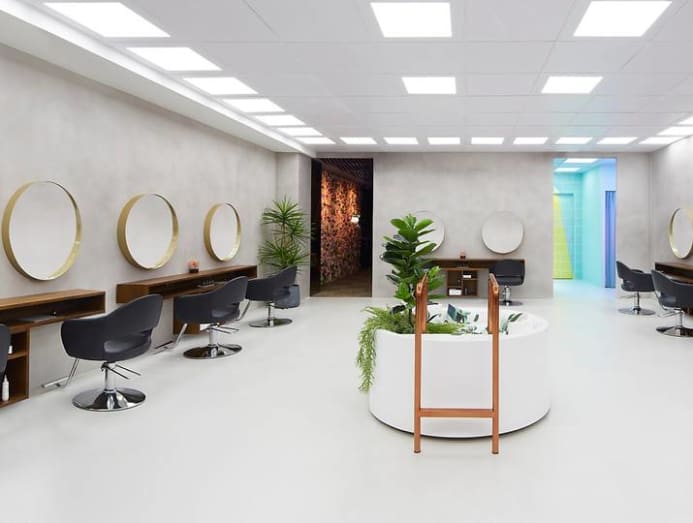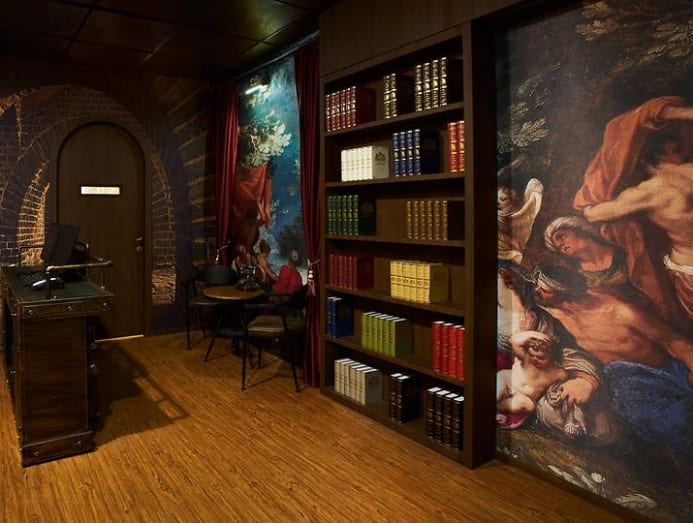 According to Teo, each Chev Vous: HideAway stylist will only take up to five appointments in a day to ensure customers get all the attention – and pouty selfies – they need.

Chez Vous: HideAway Concept Salon is at #14-04, Ngee Ann City Tower B.