Sridevi, India's most successful actress of all time, honoured with wax figure in Singapore
The family of the late Bollywood icon who died last year at 54, was in Singapore for the special unveiling of a wax figure at Madame Tussauds.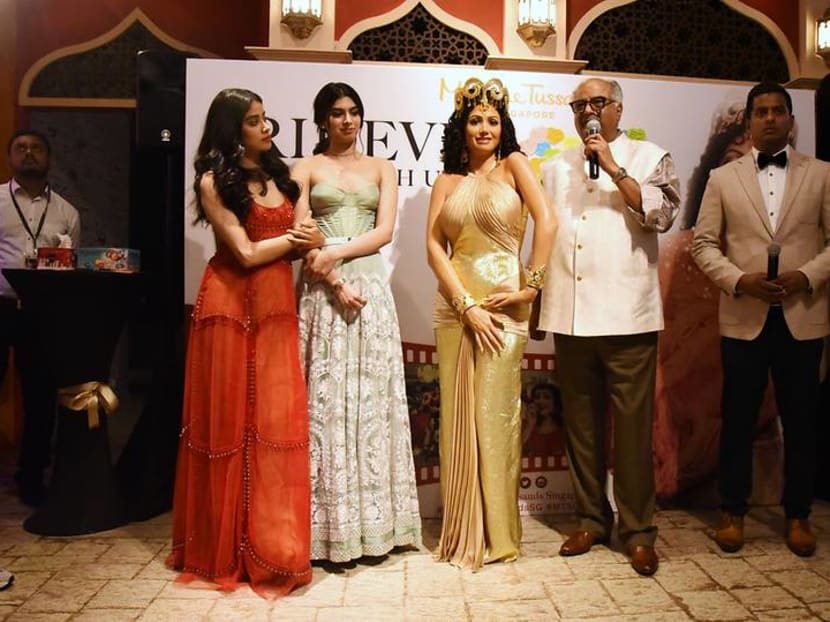 Madame Tussauds Singapore paid tribute to Sridevi, the late great leading lady of Indian cinema, by unveiling a wax figure of her on Wednesday (Sep 4) with her family in attendance.
In an emotional moment, the actress' husband Boney Kapoor, a film producer who also worked with her professionally, as well as her two daughters Janhvi, 22 and Khushi, 18, paid tribute to her as they helped to unveil the figure, with Boney breaking down in tears.
The late actress' wax figure was unveiled at Madame Tussauds Singapore in the presence of her family, including husband Boney Kapoor, who shared their fondest memories of her.
"There is a bit of joy and a lot of sorrow," he told CNA Lifestyle. "At the same time – at least it's there now, to make the fans feel she's still around."
Sridevi died last year at the age of 54 as a result of accidental drowning in a bathtub in a Dubai hotel room.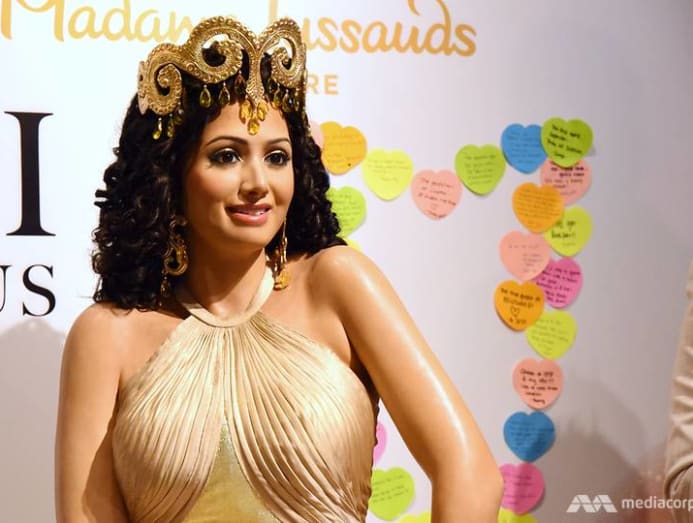 The wax figure is based on her appearance in the 1987 cult classic Mr India, in which she performed the iconic song Hawa Hawai. Mr India was the second highest-grossing Indian film in the year it was released.
For Boney, who was Mr India's producer, the figure brings back memories of their time on set.
"I remember the excitement of being with her; the excitement of meeting her for the first time; the excitement of having her on set. I would be there all the time… I would receive her at the airport and see her off at the airport. I was obsessed (with) her right from the time I set my eyes on her," he told members of the media, adding, with wry smile, that it took him eight or nine years to convince her that he was the man for her.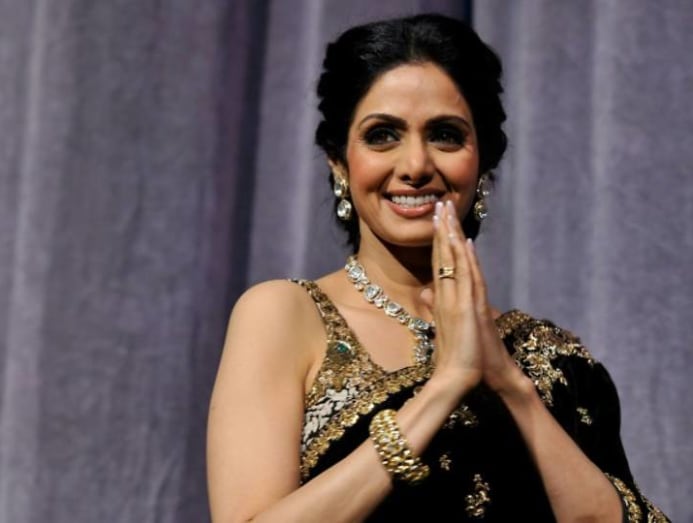 At the time that they met, Sridevi was already a star of Tamil, Telugu and Malayalam movies, having begun her acting career at the tender age of four. After breaking into the Hindi film market, she became the most successful Indian actress of all time, and in 2013, was awarded the Padma Shri, one of India's highest civilian honours. She made her last acting appearance in the revenge drama Mom, which was released last year.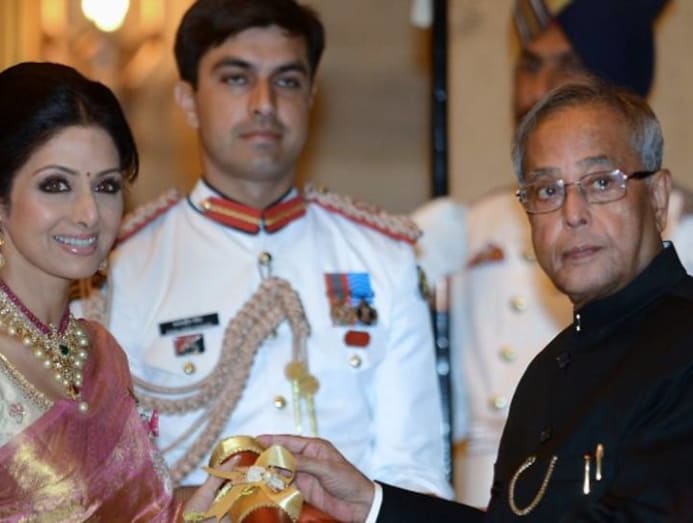 What might she have said if she could see her wax figure, which now stands in Madame Tussauds Singapore's Ultimate Film Star Experience zone?
"That her eyes should have been bigger," said Janhvi immediately.
"She was a perfectionist – probably she could have figured out something that could have been done better," said Boney with a smile. "Whenever she was getting ready, whether it was for a shoot or a party, she used to keep on working on herself. Probably she would have done the same."
The 63-year old added that he had taken particular care in making sure the figure's eyes were lifelike. "The eyes had to have a twinkle. There was magic in her eyes. And her smile," he said. "And, of course, her figure, because she had one of the best bodies in the film world."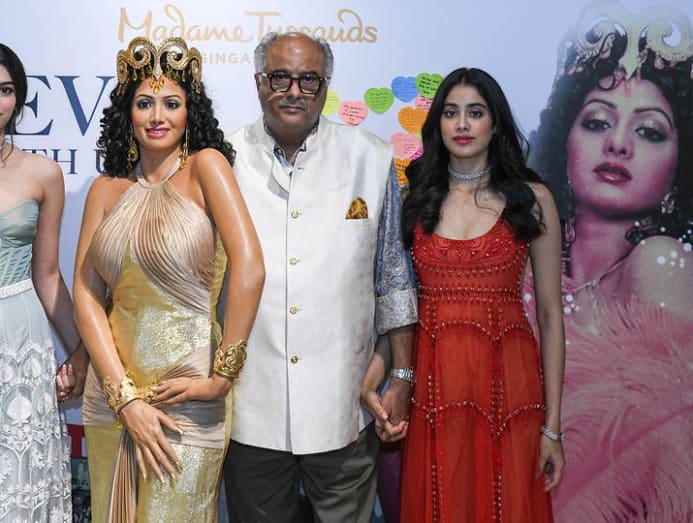 He also spoke of her talent and dedication as an actress, recounting how she once wore a fruit hat for a scene and insisted that some of the artificial fruit be replaced with real fruit, so that she could pick it out and nibble on it. "That's how dedicated she was – to make the whole scene look realer and funnier."
Her daughters remember these stories of their mother's adventures at work. "Many of our bedtime stories were stories about her being on set," said Janhvi, who is also an actress and made her film debut in last year's Dhadak.
She recalls the best advice her mother gave: "That I need to be a good and honest person in order to be a good actor, because the camera sees everything." As for Khushi, the lesson she took from her mother was simply: "To be true to myself."