Singapore spirits: An orchid gin and a Singapore dry distilled in the Lion City
Who knew there was made-in-Singapore gin to enjoy? CNA Lifestyle checks in with locally based distilleries Tanglin Gin and Brass Lion Distillery.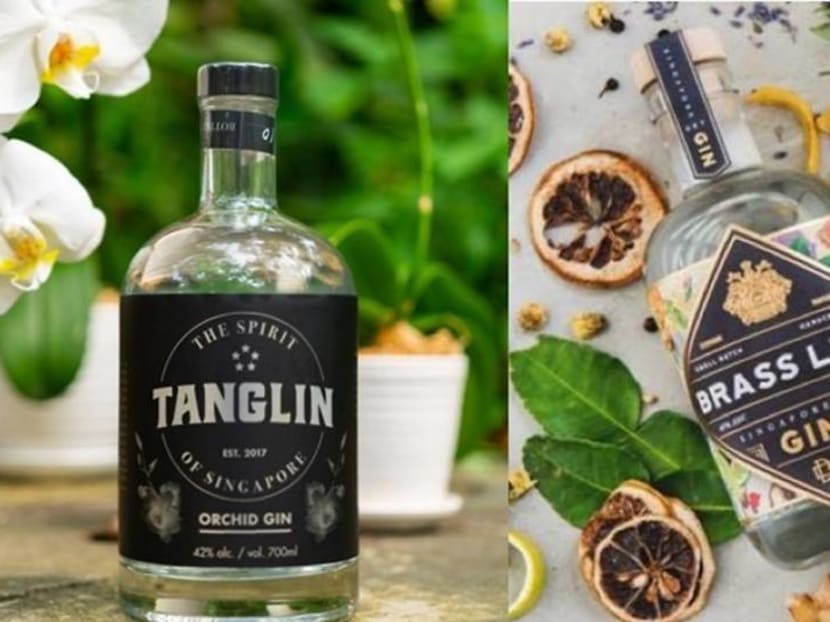 Gin is, without a doubt, having "a moment". Even the cool kids, who used to associate the spirit with mum's go-to Happy Hour drink, are now creating a demand for botanically diverse gins in cocktail bars across the world.
And two distilleries – Tanglin Gin and Brass Lion Distillery – found in Singapore's own backyard, are rising to meet that demand. Hardly surprising, given the growing international prominence of Singapore's cocktail scene, said Tim Whitefield, co-founder of Tanglin Gin.

"We have a developing bar scene that is producing bars and mixologists that are regularly in the World's 50 Best," said Whitefield.

But is the demand for made-in-Singapore gin poised to grow? Would people here pick a locally made gin over a popular big-brand name? The signs are positive, said Whitefield: "Singapore went from no gin distillery to one, and then two in a matter of months. Hopefully, more distilleries will follow." 
"In my view, the global trend toward small, local and craft makers means that you, as a customer, are more connected to what you are consuming," he added. "Whenever I travel, I make it a point of tasting local produce. So, when at home, why not do the same?"
TANGLIN GIN: MADE WITH ORCHIDS
Mandai Foodlink, an industrial food factory situated in the north of Singapore, is probably the last place one would expect to find good gin. But Tanglin Gin – the first gin distillery here – is all about breaking new ground with their made-in-Singapore debut, Tanglin Orchid Gin. The first batch was launched in June.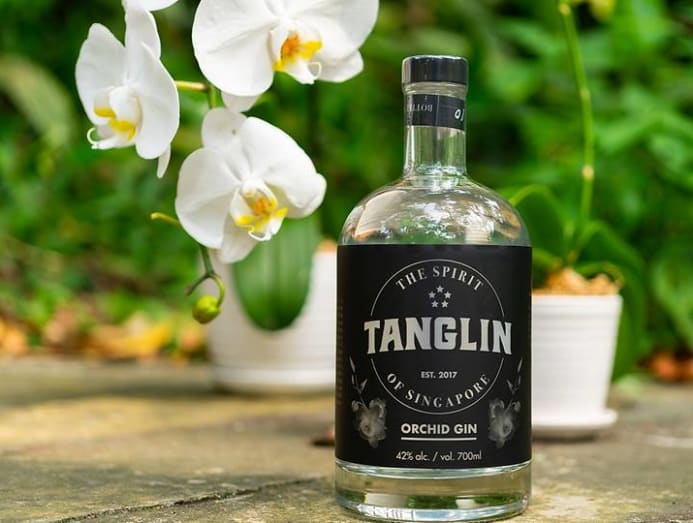 Like many good ideas, Tanglin Orchid Gin was born over drinks, according to Whitefield, who also serves as head distiller. The founding team consists of Andy Hodgson, Charlie van Eeden, and Chris Box. 
Inspired by Singapore's history of spice growing in the Tanglin neighbourhood, Tanglin Orchid Gin draws from the botanicals that would have passed through the country in the past on the spice route to London to create gin.
Making Tanglin Orchid Gin involves distilling 11 spices and botanicals, including unripe green mango, whole vanilla beans, organic oranges, and two forms of orchids. One of the orchids is shi hu (botanically known as dendrobium nobile) which is commonly used in traditional Chinese medicine. The other is the vanilla orchid.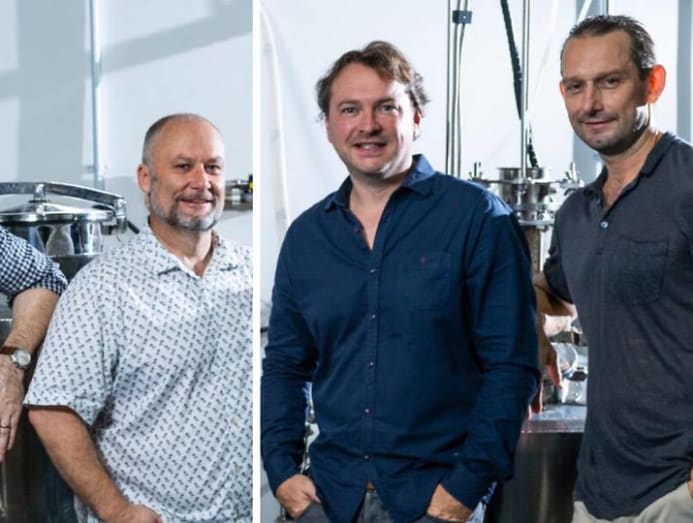 "I wanted to choose botanicals that represented the main cultures that helped shape Singapore. I also wanted a close connection to the image of Singapore as the city in a garden," said Whitefield. 
"The orchid was there in the mix from the start. I knew vanilla would work as it appears in at least three gins that I knew of. But the inspiration of adding shi hu came from researching the orchid's history. I came across some text on traditional Chinese medicine about shi hu, tested it and it worked!"
"I've been humbled by the comments. People have really enjoyed the fact that the gin is packed with flavour," said Whitefield, who shared that Tanglin Gin is available in Malaysia, Hong Kong, Japan, the United Kingdom, and even the United States and across Europe.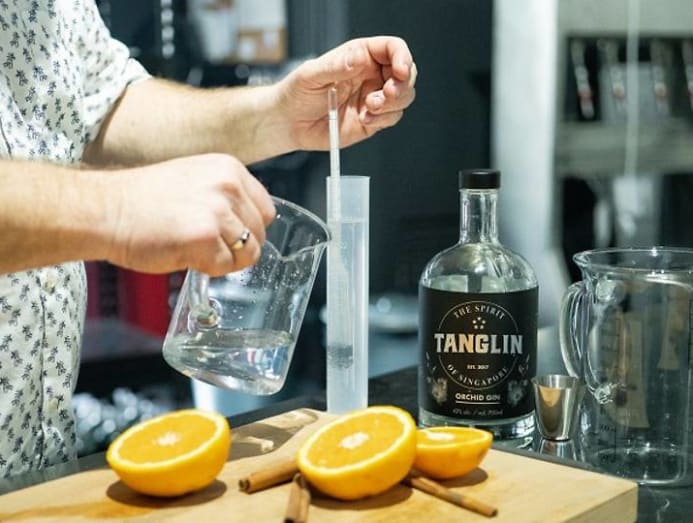 So, what makes Tanglin Gin authentically Singapore, especially when detractors may point out that it was started by four expats – from Australia, Britain and the Netherlands – and made with some globally sourced ingredients? 
"It's about where it's made, not who makes it," said Whitefield. "We are 100-per-cent made in Singapore. Our gin distillery is based in Mandai with an Englishman as head distiller and an assistant distiller who's Singaporean," he said. "For us, it's the origin of manufacture that makes it a Singaporean gin."
BRASS LION SINGAPORE DRY: MADE WITH GINGER FLOWER AND GALANGAL
The hometown pride doesn't end with Tanglin Gin.
Launched in September, Brass Lion Distillery – billed as Singapore's first self-contained distillery – became the next player to enter the home-grown gin market. It is the brainchild of Jamie Koh, who spent six years touring and apprenticing with master distillers across the US, London and Germany's Black Forest.

The Singaporean entrepreneur, who is also behind Chupitos Shots Bar, and The Beast Southern Kitchen & Bourbon Bar, told CNA Lifestyle that she came up with the idea of creating truly local spirits six years ago.
"Because there were none," she said. " I enrolled myself in distilling school and trained under master distillers in the US and Europe to learn the art and science of distilling."

Her 4,000-sq-ft distillery at Alexander Terrace boasts a tasting room, where guests can learn to distil their own bottles of gin, a place for them to personalise their gin bottles, as well as a bar, herb garden, and barrel room.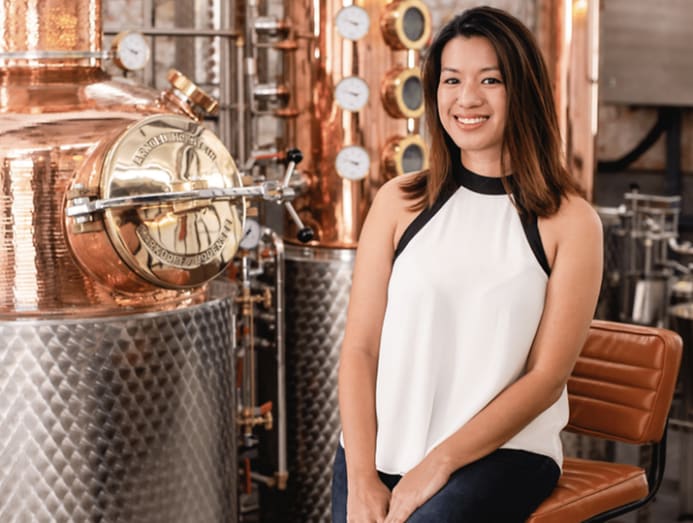 Brass Lion Distillery offers its flagship Brass Lion Singapore Dry Gin, "produced in the style of a traditional London dry gin", along with two other gins: The Gin Pahit, a pink Angostura bitters-tinged gin, as well as the Butterfly Pea Flower Gin.
"I packed a suitcase full of over 40 local botanicals and brought them to Germany, where we experimented for months to get the recipe just right," said Koh. "We knew the result we wanted to achieve – a soft, lightly floral, citrusy and refreshing gin perfect for Singapore's weather. Our recipe today has 22 botanicals that combine classic gin botanicals with a melange of aromatic Asian flavours."

Asian spices and herbs such as torch ginger flower, galangal, kaffir lime leaves, lemongrass, pomelo and Mandarin peel were deliberately picked as they "are frequently used in local cuisine," said Koh.
"However, we are very experimental with the botanicals used. We use botanicals from around the region, some of which are not commonly found in gin."