Madonna appears to be teasing new project via Instagram
The Queen of Pop has posted nine images on Instagram, forming a giant "X" in red.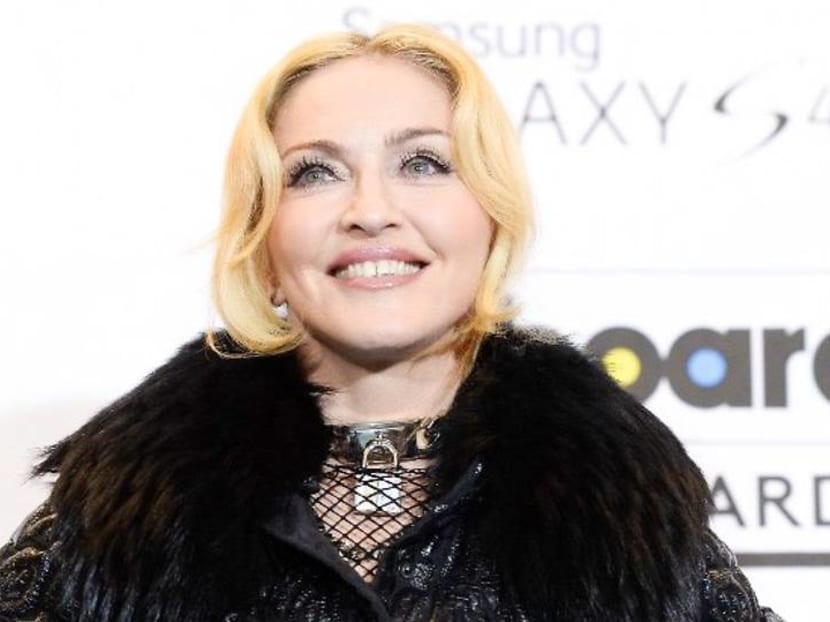 Madonna could be teasing that her new album could finally be on the way, after uploading a grid of nine mysterious images to Instagram on Tuesday (Apr 2). 
The Queen of Pop posted has posted nine individual images on Instagram that reveal a striking red "X" against a black background.
Her profile image has also changed a close-up shot of her dressed in a shirt and tie, about to bite on a black rod through red lipstick.
Ariana Grande even left a comment on the image in the middle of the collage, saying "wow buckle up, whores here comes mam," along with a handful of black heart emojis.
Madonna's last full-length album was 2015's Rebel Heart, the thirteenth album of her nearly 40-year-long career.
While Madge confirmed in January that an album was on the way, Page Six reported on Monday (Apr 1) that she was denied permission to bring a thoroughbred horse into a 19th century palace to film her new video.
Music publication NME reported that Madonna, who has been living in Portugal since 2017, was reportedly seen filming a video for a song called Indian Summer in the Quinta Nova de Assunção palace.
Last month, Madonna teased fans on Twitter by sharing a cryptic image of an apple being sliced with a knife held by red-gloved hands. "A Taste of things to come……………. #music #magic," she wrote.
The post might, in fact, be related to Madonna's new collaboration with Italian fashion brand Moschino. Madonna's MDNA Skin has teamed up with the luxury fashion house to create three skincare sets. Each set is built around the MDNA's existing range of products and comes repackaged in a transparent Moschino bag, and are priced between US$95 (S$128.65) to US$420 (S$568.76).