Madonna is an eye-patched seductress in raunchy cha-cha video Medellin
The work on her upcoming album Madame X hearkens back to when she was 19 and didn't care what people thought, said the pop icon.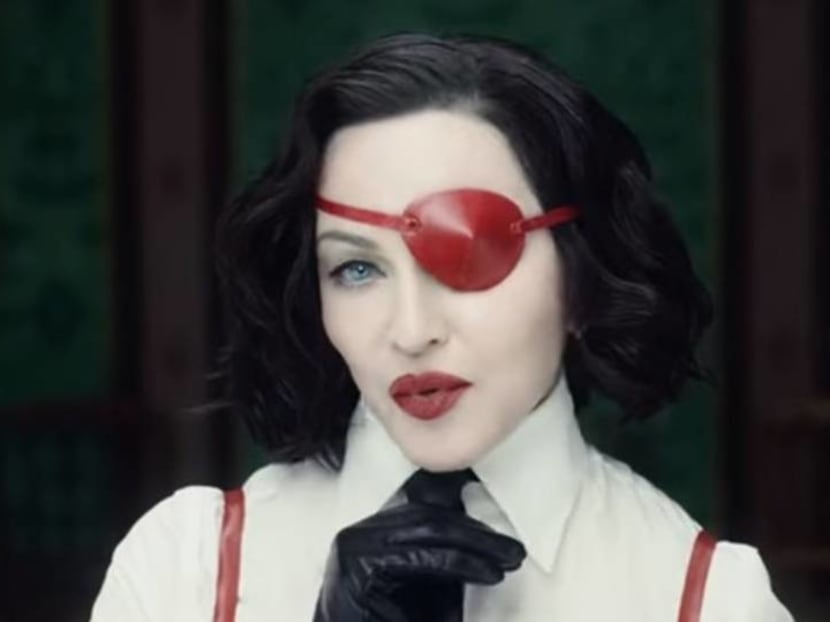 Madonna's new video for the song Medellin with Colombian singer Maluma, has dropped, and she's looking better than ever.
In the video, the 60-year-old appears as her alter ego, Madame X – also the name of her upcoming new album – who is an eye-patch-wearing cha-cha instructor.  
The video opens with Madame X silhouetted in prayer against a stained glass window, whispering, "Dear God, how could I trust anyone after years of disappointment and betrayal? How could I not want to run away again and again? … I will never be what society expects me to be."
During a cha-cha class, she seduces Maluma, and there's eventually a wild wedding, after which the couple ride off on horseback into what is presumably the Colombian forest.
During a live international event hosted by MTV, at which she unveiled the video, Madonna explained, "I feel like when I started my career as an artist, I was naive. The good thing about being naive is that you don't think about judgement. You don't think about what people are going to say or think about what you're doing. You are free and pure in your expression.
"I wanted to be able to go back to that time in my life when I was just starting out in New York and I didn't care what people thought, and my music really came without listening to all the noise and recommendations or suggestions, or whatever. That is also the time in my life, when I was 19, when I was given the name Madame X. So the whole story has come full-circle…. Madame X is back to her roots. She doesn't care zero you-know-whats."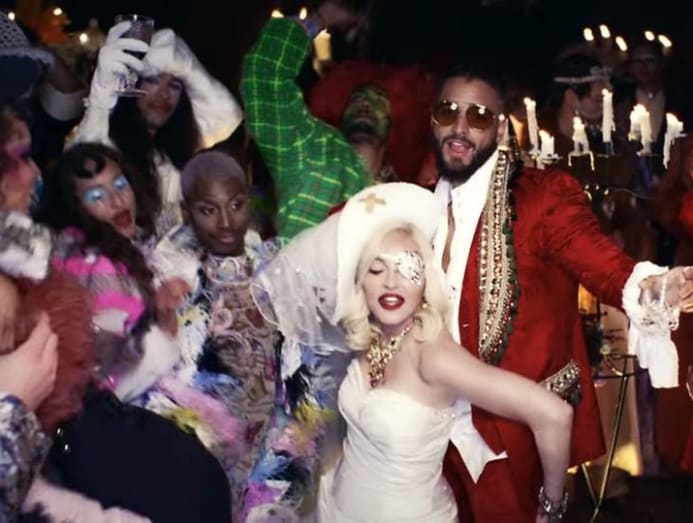 In a series of Instagram posts, the singer revealed that Madame X is a secret agent "travelling around the world, changing identity, fighting for freedom and bringing light to dark places. She is a Cha Cha instructor, a professor, a head of state, a housekeeper, an equestrian, a prisoner, a student, a mother, a child, a teacher, a nun, a cabaret singer, a saint and a prostitute."
The 25-year-old Maluma shared that he was overjoyed to collaborate with Madonna and overwhelmed with emotion when he first heard the song. In an Instagram post, he wrote in Spanish, "Impossible to contain the tears and the emotion after listening to this.. You don't know how happy I am and what this represents for my life! … It's worth it to dream… I told you so!"
Madame X, slated for release on Jun 14, will be Madonna's first full-length LP since 2015's Rebel Heart.