Singapore play about Gandhi's wife sheds light on Indian leader's life
Being Mrs Gandhi, which runs from Oct 4, will focus on Kasturba, the wife of the man known for being a figure of peace.
Wednesday (Oct 2) marks the 150th birth anniversary of iconic Indian leader Mohandas Gandhi, and to commemorate the event, local group HuM Theatre is staging a play, but with a big twist – they're focussing on his wife instead.
Being Mrs Gandhi shines a spotlight on Kasturba Gandhi, the wife of the man known throughout the world for his non-violent social reform activism and as a figure of peace.
The play, which is an Indian High Commission initiative, will run from Oct 4 to 12 at KC Arts Centre at Merbau Road.
According to producer and lead actress Daisy Irani, the idea for the play came about after she heard Gandhi's granddaughter, Ela Gandhi, speak at the Indian Heritage Centre last year.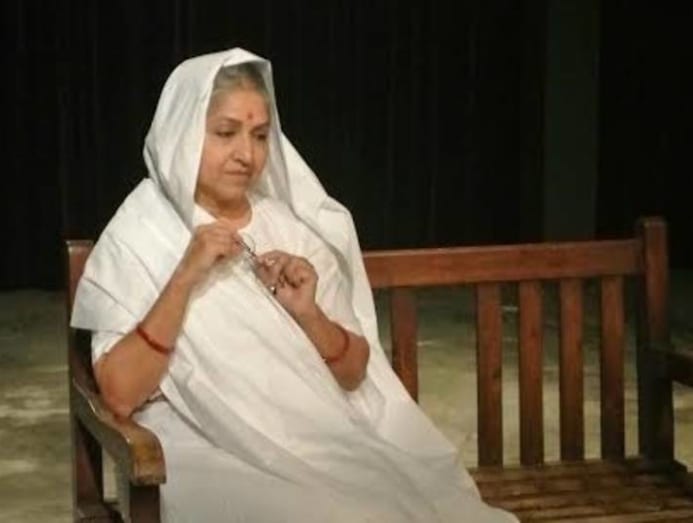 "She spoke eloquently about her grandmother and how she had been deprived of the attention she deserved as a collaborator of Gandhiji," Daisy said, using the term of respect for the man also known as Mahatma, which means "the great-souled one".
She added: "Too many times women are under-appreciated for their roles in history and we need to fix that. That surely stoked the idea that HuM Theatre should make amends."
The result is a play that looks at Gandhi's story through the eyes of Kasturba, which Daisy and her husband, writer-director Subin Subaiah, felt was important to tell as she had "ringside seats to one of the greatest revolutions in history," referring to India's fight for independence from British rule.
The 90-minute play, which is in English, traces Kasturba's steps out of the shadow of child marriage (she was 14 while Gandhi was 13), illiteracy and caste-ism and, said Daisy, "she is coming back from the beyond to put it in perspective for a modern audience."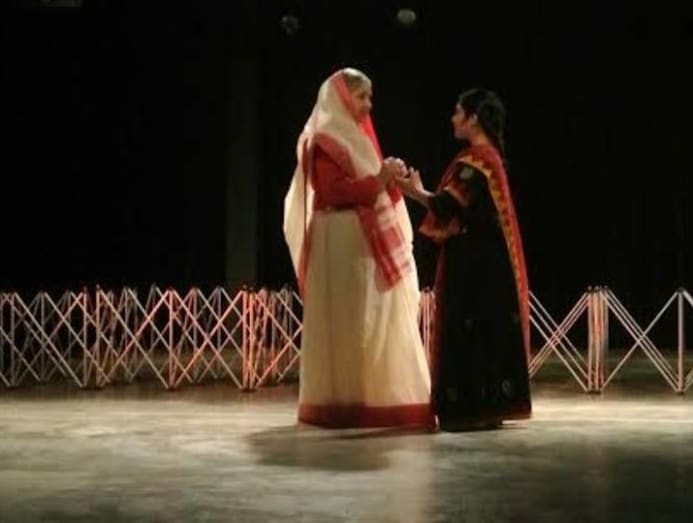 Daisy added: "Kasturba was a tough woman. Not only was she one of the few people who could stand up to Gandhiji but she was also somebody who brooked no nonsense from fellow ashramites or other political players."
Both Daisy and Subin also wanted Kasturba's humour, which was an important quality that helped her get through challenging times, to be evident in their story.
Said Subin Subaiah: "Listening to a wife talk about her husband is always interesting, gossipy and provocative. But having (Kasturba) tell it to you as she saw it speaks to the core strength of this remarkable woman."
Being Mrs Gandhi has a cast of four: Daisy plays Kasturba; stage veteran Yogesh Tadwalker plays the elder and troubled son; Harilal Krish Natrajan plays younger son Manilal; while Gauraangi Chopra plays the role of young Kasturba.
According to Subin, researching and writing the play was "tough but gratifying," following which it was "a cinch" to find the cast and creative team to bring the play to life.
You need not worry about feeling lost if you're not big on history or aren't very well versed in Gandhi's legacy. "You don't have to be a history buff to enjoy Being Mrs Gandhi," Daisy said. "Like all HuM theatre productions, it's a funny, entertaining and experiential evening at the theatre."
Being Mrs Gandhi runs from Oct 4 to 12 at KC Arts Centre, Home of the Singapore Repertory Theatre, 20 Merbau Road. Tickets are priced at S$55, $65 and $85 and are available at https://showtickets.asia/beingmrsgandhi.