Watch a Malaysian orchestra's Star Wars theme song tribute to COVID-19 frontliners
In a massive video compilation, the Malaysian Philharmonic Youth Orchestra played the entire six-minute-long piece.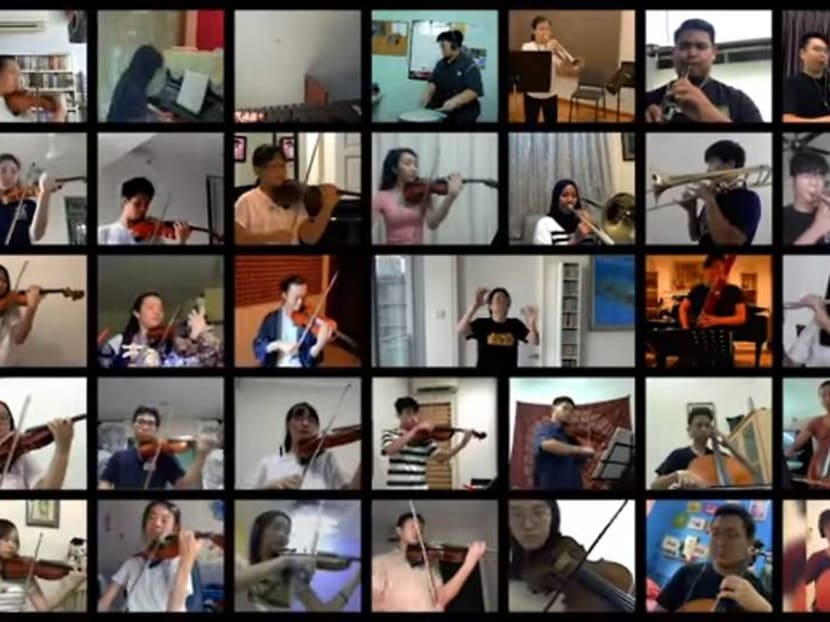 A not-so-long time ago, in a country across the Causeway, the Malaysian Philharmonic Youth Orchestra (MPYO) decided to honour frontline workers in the fight against COVID-19 by playing the entire Star Wars theme song on camera.
Posted on the group's Facebook last week, the members were recorded playing their instruments individually and then edited together, the Malay Mail reported.
"This is a special tribute by the amazing talents of our Malaysian Philharmonic Youth Orchestra for our frontliners who are working extremely hard in this trying times of the Covid-19 pandemic," the orchestra's conductor, Naohisa Furusawa, said in the Facebook post.
"Performing Main Title – Star Wars Suite composed by John Williams, this is a gesture of gratitude from the MPYO, under the tutelage of its mentors from Malaysian Philharmonic Orchestra (MPO), for all our frontliners all around Malaysia and the rest of the world," he continued. "Please stay at home. Enjoy the music! May the force be with you."
The video begins with a humourously edited Star Wars title, which reads: "Star Wars: The Movement Control Order", in reference to the lockdown measures that Malaysia has implemented due to COVID-19.
The video then displays a message of encouragement for frontline workers expressing solidarity, before the orchestra comes on and launches straight into the iconic tune.
According to the Malay Mail, a spokesperson for the orchestra said in a statement that the music video was done to express gratitude to frontline workers, with the planning done after the announcement of the Movement Control Order on Mar 18. 
"Star Wars was chosen as it is a popular tune and people are familiar with, while its theme is apt for this tribute 'May the Force be with you'," the spokesperson said.