Malaysian animated film Boboiboy Movie 2 rakes in S$3.27m after just 5 days
The first movie in 2016 – about the schoolboy with super powers who protects the earth against alien threats – took 13 days to reach the same target.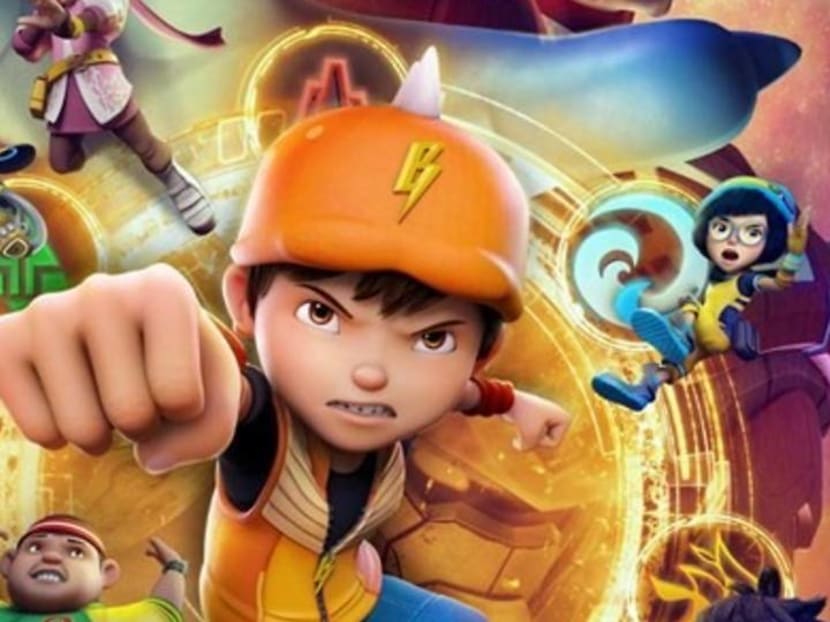 Boboiboy Movie 2 has raked in RM9.9m (S$3.27m) at the box office after just five days. It opened in cinemas on Aug 8 and is the first Malaysian animated film to be released in five countries simultaneously: Malaysia, Singapore, Indonesia, Brunei and Vietnam.
According to the movie's producer and director, as well as CEO of Animonsta Studios, Nizam Abdul Razak, the first Boboiboy movie in 2016 took 13 days to reach the same figure. 
He told Malaysia's Kosmo!: "This shows that audiences in Malaysia have embraced and support local animation."
BoBoiBoy debuted as a TV series in 2011 and made its first leap to the big screen in 2016. It follows a school boy with super powers and his group of friends who protect the earth from aliens. In this latest movie, the gang has to stop the villain Retak'ka from conquering the galaxy.
Boboiboy Movie 2 was completed in 12 months with a budget of RM7m (S$2.3m). To achieve the tight timeline, the studio invested in new software and also stopped its production of the TV series to concentrate on the film.
The first Boboiboy movie was the highest-grossing Malaysian animated movie at the time, with a box office collection of RM18mil. It has since been dethroned by this year's Upin & Ipin: Keris Siamang Tunggal, which grossed RM21m.

Head of Astro Shaw Raja Jastina Raja Arshad told Kosmo!: "Although there are international films that are screening, BBBM2 managed to find a place in the hearts of audiences so we are very grateful to those who have watched the film."