'Please be sensitive': Malaysian celebs criticised for holiday photos amid outbreak
With the country in lockdown mode, some artistes have been accused of being tone-deaf and insensitive on social media.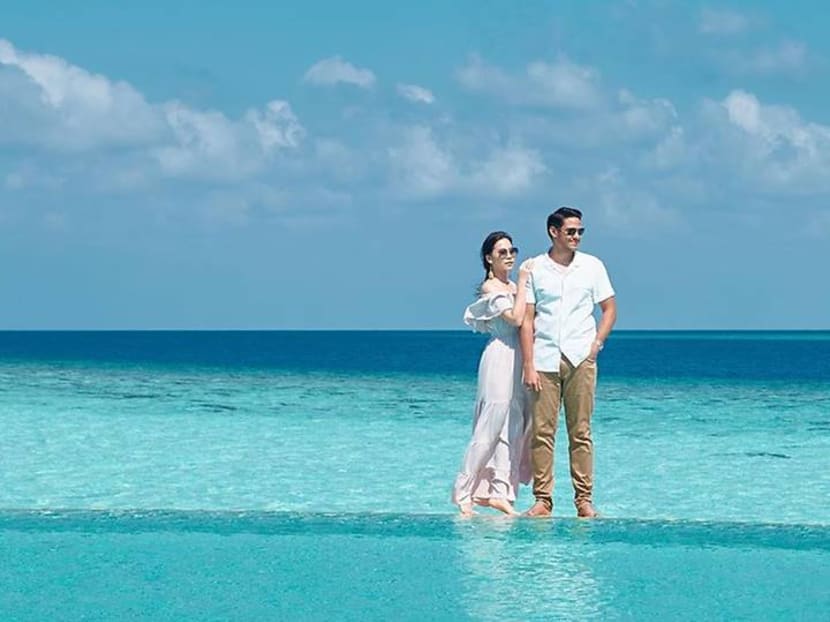 Some Malaysian artistes are facing a backlash for their seemingly tone-deaf holiday photos shared on social media, as Malaysia hunkers down during the COVID-19 outbreak.
The likes of Farah Nabilah, Aishah Azman, Alvin Chong, Ummi Nazeera and Liyana Jasmay have found themselves being criticised on social media after uploading images showing them frolicking in the sun and generally having a good time overseas despite the tough measures taking a toll back home, reported Malay Mail.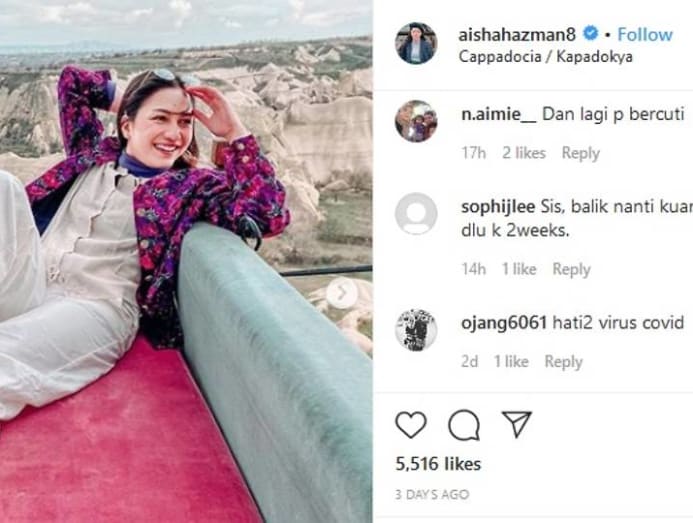 A quick check by CNA Lifestyle showed that Ummi Nazeera has disabled comment replies on her latest Instagram posts.
Liyana Jasmay, in particular, seemed to be drawing most of the ire, as one Instagram user commented: "Please be sensitive to the current situation."
Another user called her out for being "selfish", while one person wrote: "Without brain perhaps."
Several users commented on Aishah Azman's post, asking her to "#stayathome".
Farah Nabilah also saw some nasty comments on her post, with one user commenting: "So good for you to go for a honeymoon, better not to come back to Malaysia."
However, some of the celebrities have made it clear that they were already on their way back to Malaysia.
Alvin Chong's latest photo showed him back in Petaling Jaya, and he wrote in the caption: "I love you, please stay indoors as your home is the safest in the world."
Farah Nabilah also had her own post announcing that she was back home and self-isolating, adding: "Let's pray hard & practice good hygiene. Take care everybody, May Allah protect us."
As for Liyana Jasmay, she told her followers that she had originally been scheduled to fly back on Mar 23, but decided to cancel locations and shorten shoot times in order to come back early.
"The timing was perfect as we arrived early morning on the 18th, right on the dot of the restricted movement order by the Malaysian government," she continued. "We will be doing self-quarantine for 14 days as instructed to look out for symptoms (if any) and are so happy to be back and rest at home."
She ended off by thanking healthcare workers dealing with the pandemic, saying: "We promise to do our best in helping you by staying put in our homes. Don't forget to wash your hands everyone!"