Malaysian singer Bella Astillah proud of husband Aliff Aziz for owning up to mistakes
The Singaporean singer was sentenced to two weeks in jail earlier this month after being found guilty of stealing and behaving in a disorderly manner.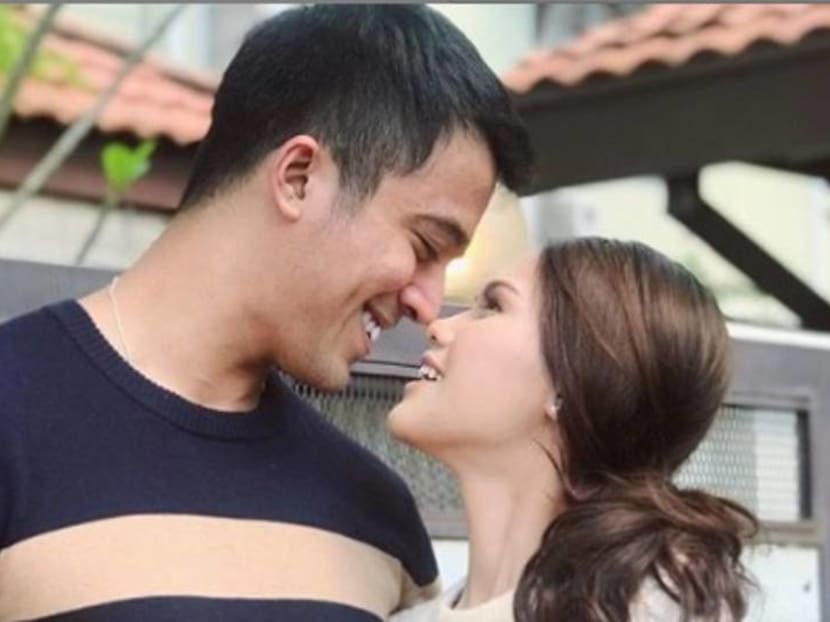 Malaysian singer Bella Astilah's husband, Aliff Aziz, may have gone to prison in Singapore for two weeks but she's still proud of him for not running away from his problems.
Aliff, who is 29 years old, was sentenced on Sep 15 to two weeks in jail and a S$500 fine for stealing from an Indonesian celebrity and for behaving in a disorderly manner outside Orchard Towers.
The 26-year-old singer from Sabah told Malaysia's mStar portal on Monday (Sep 28): "I am proud of him for owning up to his mistakes. I think Aliff has received his punishment and he is working on being better. I always tell him to be strong. As a man, he should admit his mistakes."
Bella said that although many people have sent their thoughts and prayers, there were some who thought that Aliff was not repentant and was causing trouble again, even though the incidents took place last year.
She added: "He didn't run away from what he did. The case was actually not that serious but since Singapore is very strict, he had to serve the sentence that was given."
The couple got divorced in May last year after a string of extra-marital affairs on Aliff's part. They reconciled earlier this year and announced that they were expecting a second child together. Daughter Ara Adreanna was born in July.
Bella and Aliff, who also have a young son together, are currently living apart due to travel restrictions because of COVID-19.