Malaysians call out blackface in TV drama, but director defends the show
The drama is based on the tale of a cursed princess from Malay folklore.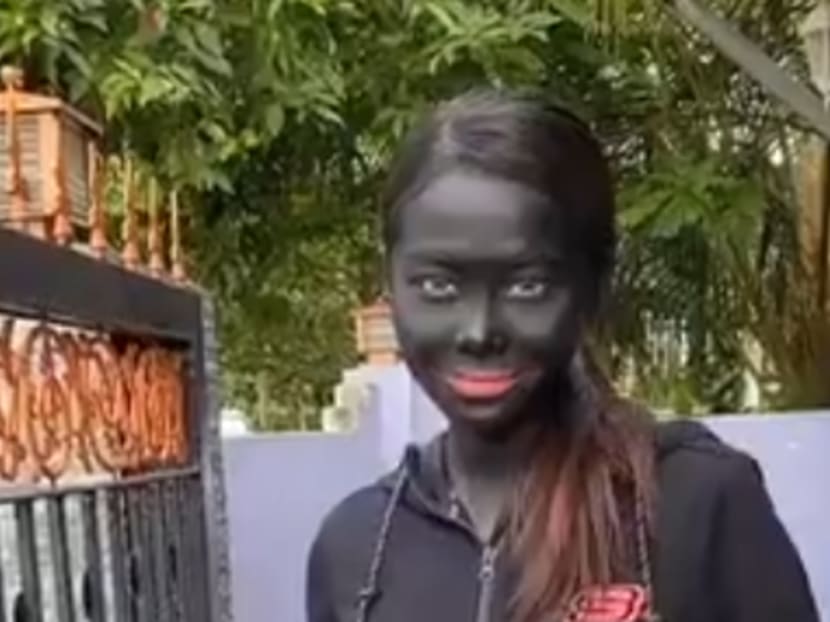 Malaysians are calling for a drama to be nixed following the revelation of its use of blackface during production.
The saga began when actress Wani Kayrie posted a TikTok video as well as Instagram Stories of herself dancing with black makeup on her face. She later deleted the TikTok video, but not before it had gone viral.
The makeup was done as part of production for the television drama Dayang Senandung, which is based on a folktale of the same name. The TV project, from Zeel Production, is a remake of a 1965 film.
In the traditional Malay story, Dayang Senandung is a princess cursed with black skin at birth. A prince hears her singing and is entranced by her voice, so he decides to marry her without laying eyes on her. The prince's mother tries to kill her, but the princess escapes and gives birth to a baby, upon which the curse is lifted and her skin is no longer black.
Social media users were quick to call Wani Kayrie and the TV production out for blackface, with many saying that the folktale should not be retold.
"It is not an exaggeration to say that Dayang Senandung is problematic," Twitter user @chizubunny expressed. "Just because it's old, a legend, folklore, doesn't mean it's right. The fable taught us colourism. It taught us that dark, black skin is ugly, is cursed. It taught us that being different makes us unwanted."
Another user raised the question: "Dayang Senandung is about a princess who was cursed with black skin. What would that say to young, dark-skinned women today?"
Yet another user wrote, "'Traditional folklore' does not give you the means to justify blackface."
Other Twitter users had a different opinion. @AiminPublic said that while they thought the actress' uploading of blackface videos was "distasteful, ignorant and tone deaf", "Dayang Senandung is an old Malay folk tale. The story itself teaches us about not judging a book based on its cover." The same user also tweeted, "The story doesn't say being dark skinned means ugly, she is described as being unnaturally black, hence the discrimination she faces."
In spite of the online furore, director Fadzil Teh said he has no plans to alter the course of production.
"Our drama is not insulting towards people with black skin. In fact, we glorify them in our story," he told Malay Mail. "As producers, we only wanted to make a story based on a mythological tale." He added, "The character of Dayang will change to become beautiful again at the end of the story."
An online petition to halt production on the drama has garnered 18,000 signatures since it was started two days ago.