Ian Fang joins Singapore Mandopop band AL4HA on stage at music showcase
The band, led by Getai Challenge 2015 winner Desmond Ng, entertained fans and celebrity friends Rebecca Lim, Pierre Png and Felicia Chin.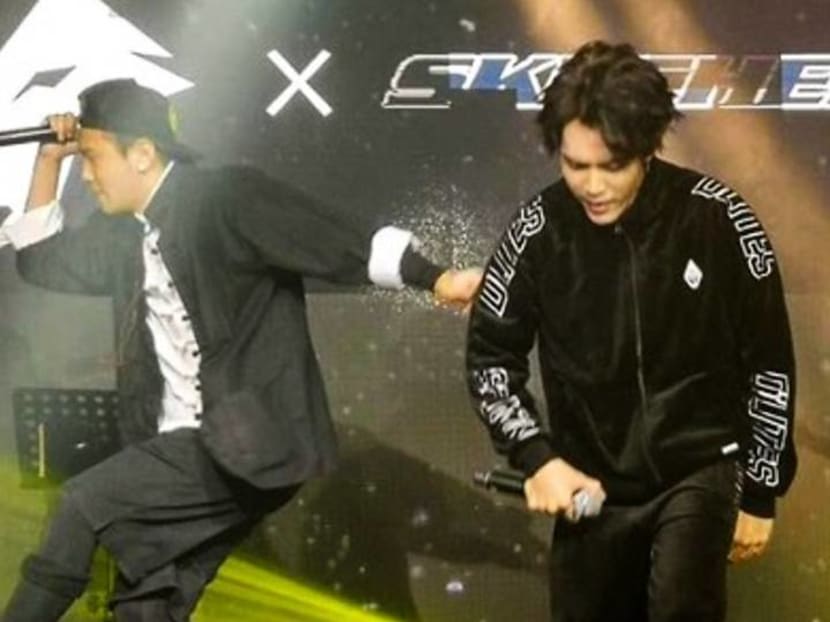 Desmond Ng, winner of Mediacorp's Getai Challenge in 2015, held a music showcase with his band AL4HA at X Music Entertainment Club on Sunday evening (Nov 11).
One of the highlights of the showcase was the launch of the band's second single, Promise. Their debut single, Restart, was released in June this year.
The band performed Promise for the first time on stage, much to the excitement of their fans, who were also treated to a screening of the music video before its official release later that night.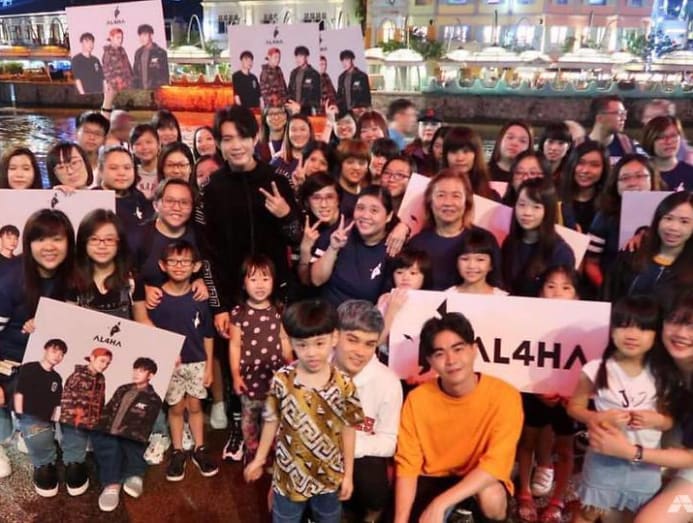 During the two-hour showcase, lead vocalist Ng and his bandmates – songwriter / guitarist Simon Lai and lyricist/drummer Joe Lee – performed 10 songs for the 300-strong crowd. These included a mix of high-energy songs such as Party Animals and First Day, as well as ballads such as a cover of Jay Chou's The Longest Movie.
Fans were also thrilled when fellow Mediacorp artiste Ian Fang appeared on stage midway through the show as the special guest performer. Fang sang Still Me with Ng, as well as So Handsome We Broke Up.
Among the enthusiastic crowd were the band's good friends and fellow artistes such as Felicia Chin, Rebecca Lim and Pierre Png. Renowned musician and composer Lee Wei Song also came to show his support.
Fans who did not get a chance to attend the performance can download Promise on iTunes, Apple Music, KKbox and Spotify. The music video is also available on the band's YouTube channel.