Mark Lee shares his secrets to a lasting marriage, says it's 'more difficult than running a business'
The Singaporean actor-comedian also revealed his thoughts on extramarital affairs.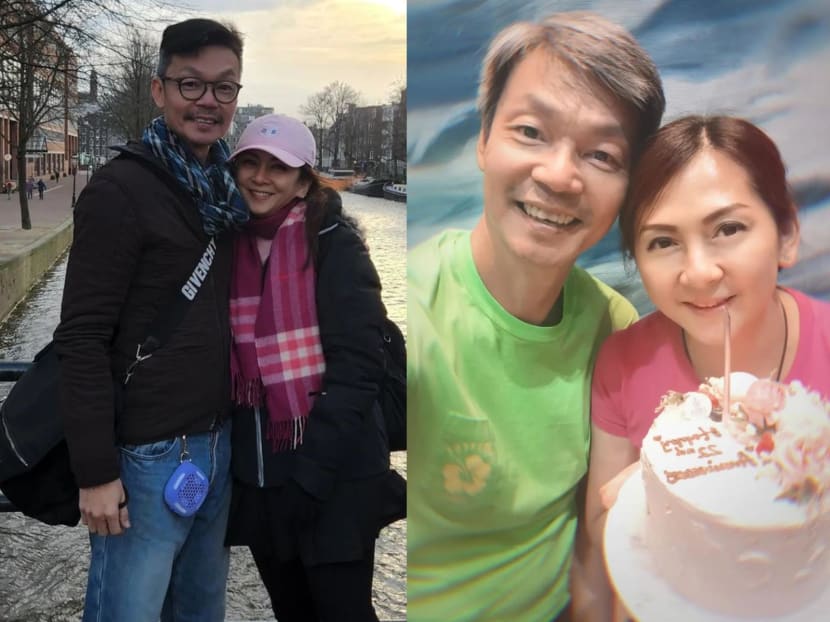 For most of us, the name Mark Lee conjures images of his ah beng roles – loud, brash and uncaring. However, behind closed doors, the veteran actor couldn't be any more different – with a recent interview shedding light on his deep love for his wife and family.
On Monday (May 29), local publication Shin Min Daily News released an interview with Mark – in conjunction with his 24th wedding anniversary with wife Catherine Ng – where he revealed his secrets to a lasting marriage.
"Managing a marriage is more difficult than running a business," Mark said. "Running a marriage requires a lot of attention."
The actor-comedian shared that he lets his wife check his phone whenever she wants in order to build trust. Catherine chimed in: "He knew I lacked a sense of security, so he never set a password on his mobile phone and would let me see it any time."
Mark explained: "I can give her diamonds and more but if there are underlying issues with our marriage, what use do they have? What I want is a lifetime with her. When we turn to ash, I want our ashes to be placed together."
He also shared his thoughts on extramarital affairs, postulating that men might be compelled by the idea as affairs allow men to chase the feeling of first love again.
However, he quickly admonished them, saying: "Why be greedy for new things? No one can always maintain a positive relationship between a man and a woman. There will be disputes from time to time but a wife is a wife!"
During the interview, which was conducted while the couple was celebrating their anniversary in South Korea, Catherine revealed that Mark "loves his family very much" – sending his children to school every day and helping with housework whenever he's free.
"Knowing he is not young, he's trying to be more active in his career to pave the way for his children's future."