A female Thor, Tony Leung as a villain: Your guide to Marvel's Phase 4 movies and TV shows
Marvel shows assemble! Here's a list of all 14 movies and TV projects from the MCU and Disney+ – and when you should be expecting these.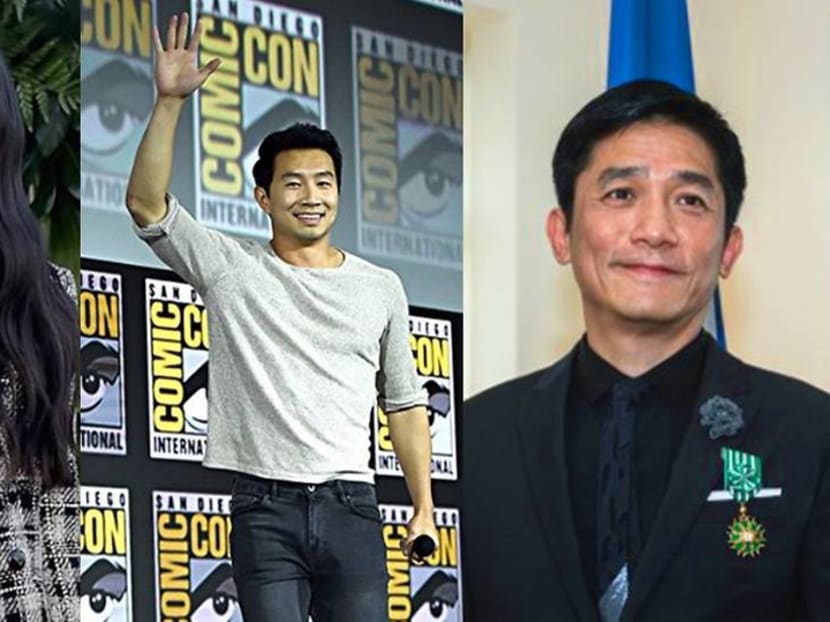 Now that Marvel's Phase 3 has come to an end with Avengers: Endgame and Spider-Man: Far From Home, fans have been asking: What's next?
The answer is a resounding "plenty!" after Marvel teased their upcoming Phase 4 releases at the recent San Diego Comic-Con, which may as well have been called Marvel-Con given the sheer number of jaw-dropping announcements the studio made.
And it's not just about the movies hitting the big screen – we can also look forward to a handful of TV series set to stream on the new service, Disney+.
MOVIES
Black Widow (May, 2020)
The Eternals (Nov, 2020)
Shang-Chi And The Legend Of The Ten Rings (Feb, 2021)
Doctor Strange In The Multiverse Of Madness (May, 2021)
Hawkeye (Fall 2021)
Thor 4: Love And Thunder (Nov 5, 2021)
Blade (TBC)
Captain Marvel 2 (TBC)
Black Panther 2 (TBC)
Guardians Of The Galaxy Vol 3 (TBC)
STRONG ASIANS, STRONG WOMEN
One of the most exciting developments is the fact that we'll be seeing our first Asian superhero on the big screen with the Shang-Chi movie.
Veteran Hong Kong actor Tony Leung Chiu-Wai is making his Hollywood debut playing villain The Mandarin, while newcomer Simu Liu – best known for his role in the comedy series Kim's Convenience – is set to star in the titular role as the first Asian lead in a Marvel movie. And yes, there's also Crazy Rich Asians' Awkwafina on-board.
It's also a great time for strong, female characters. Scarlett Johansson is reprising her role as Black Widow in the solo movie. The actress told Entertainment Weekly: "Where we find Natasha in her life at this point is very specific. She really is in a dark place where she's got no one to call and nowhere to go. She's really grappling with her own self. When something huge explodes and all the pieces are landing, you have that moment of stillness where you don't know what to do next – that's the moment that she's in. In that moment, you actually have to face yourself."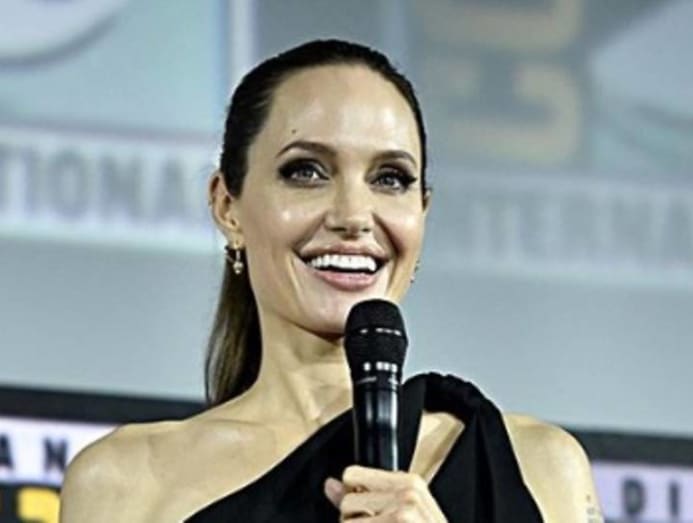 And then you've got Angelina Jolie, who's also joining the Marvel Cinematic Universe as Thena in The Eternals, a story about a group of immortal aliens. It will also star Salma Hayek, Richard Madden and Kumail Nanjiani.
Jolie said she's going to work 10 times harder for the role. "We all know what the task is ahead, and we know what you deserve, and so we are all going to be working very hard. So I am in training and thrilled."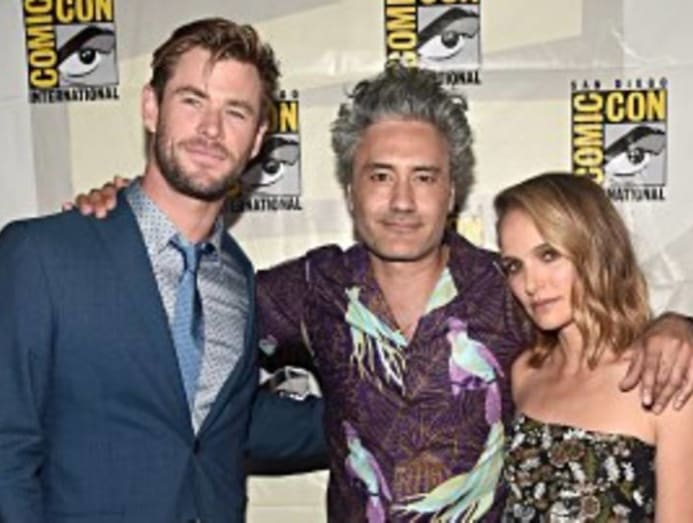 Finally, Natalie Portman is back. She last appeared in 2013's Thor: A Dark World playing the hero's girlfriend – and now she's playing a female Thor in the fourth instalment, where she's expected to wield Thor's hammer after Chris Hemsworth's character is deemed unworthy.
"It feels pretty good," Portman said during Comic-Con. "I've always had a little hammer envy."
Also on Thor 4, Feige has confirmed its first LGBTQ character with Valkyrie (played by Tessa Thompson) likely to have a story line that touches on her sexual orientation. He said, "How that impacts the story remains to be seen with that level of representation you'll see across our films, not in just Thor 4."
WHERE'S LOKI?
One of the TV series being developed for the new streaming service Disney+ is The Falcon And The Winter Soldier, starring Anthony Mackie and Sebastian Star. Another is Loki, which will see Tom Hiddleston reprising his role as Thor's brother and sometime-enemy.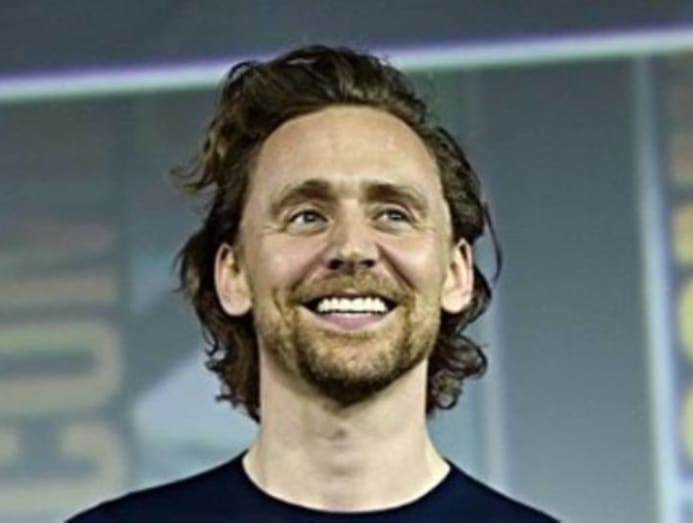 Marvel Studios president Kevin Feige said at Comic-Con: "The question I get asked more than any other question in Endgame was, where did Loki go, and what happened to Loki? This series will answer where he went."
And while most of the projects already have a release date, the ones that don't look just as exciting.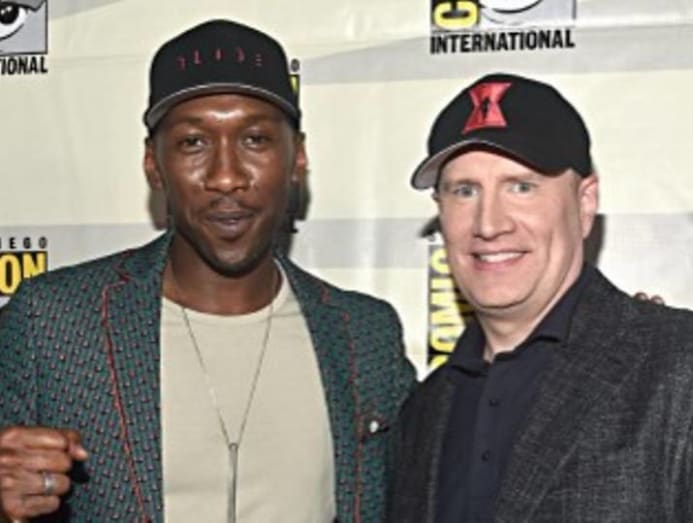 There's of course the return of the cult hero Blade – but instead of the wonderful Wesley Snipes, you've got the equally credible version two in Mahershala Ali, who will be playing the half human-half vampire in a remake. Snipes is tough act to follow but judging by the cheers he got when he appeared onstage at Comic-Con wearing a Blade cap, the two-time Oscar Best Actor winner will be warmly received.
Guardians Of The Galaxy Vol 3 is also said to be back on track after the debacle with writer-director James Gunn who was fired last Jul after several old, racist tweets resurfaced. He was rehired in March after he apologised and the cast members vouched for him.