Marvel reveals that Valkyrie will be the first openly LGBTQ superhero
It's been confirmed that the character, played by actress Tessa Thompson, will have a storyline that addresses her sexual orientation in upcoming Thor 4.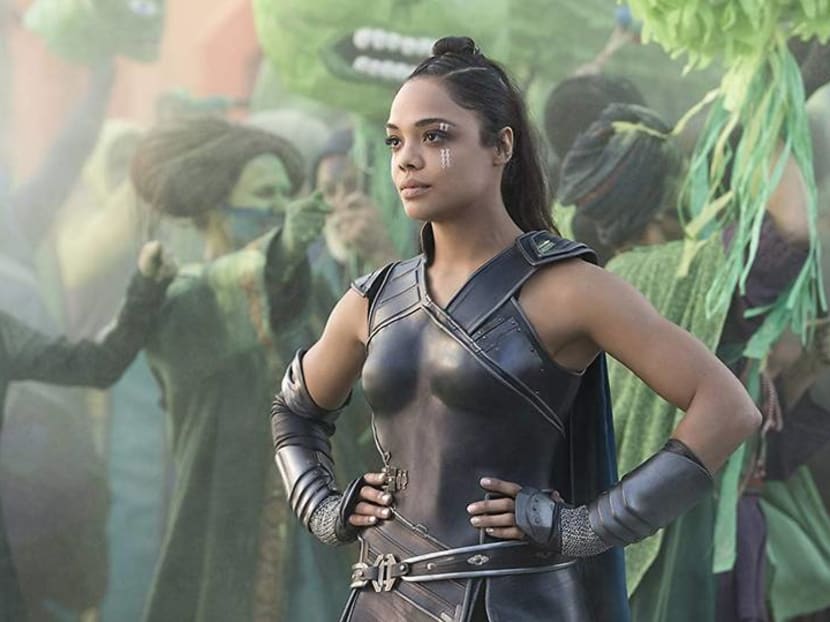 Valkyrie is Marvel's first openly LGBTQ superhero. The character, played by actress Tessa Thompson, first appeared in 2017's Thor: Ragnarok.
The news was confirmed by Marvel Studios president Kevin Feige on Sunday (Jul 21) during an interview with entertainment site i09. Feige was asked if Valkyrie would have an LGBTQ storyline in the upcoming Thor 4, to which he replied "yes."
He added: "How that impacts the story remains to be seen with that level of representation you'll see across our films, not in just Thor 4."
Thor: Love And Thunder is expected to premiere in November 2021 and will star Natalie Portman who is rumoured to be playing a female Thor. She last appeared in 2013's Thor: The Dark World. Chris Hemsworth will also be returning to the franchise.
Thompson herself had teased her character's sexual orientation during the unveiling of the new Thor movie on Saturday. She said during the Marvel panel at Comic-Con: "As new king, (Valkyrie) needs to find her queen. That will be her first order of business. She has some ideas. Keep you posted."
The reveal shouldn't surprise anyone who has read the original comic books as Valkyrie is portrayed as bisexual in the source material.
Thompson revealed in a June 2018 interview with Indiewire that she is "attracted to men and also to women". She tweeted in 2017 that she was aware of her character's sexual orientation: "YES! Val is Bi in the comics & I was faithful to that in her depiction. But her sexuality isn't explicitly addressed in Thor: Ragnarok."