Help a good cause by wearing face masks from Mediacorp's design contest winners
The three winning designs – plus a fourth specially commissioned piece by an artist with cerebral palsy – are part of the Mask For The Nation initiative. Proceeds go to the Mediacorp Enable Fund to support persons with disabilities.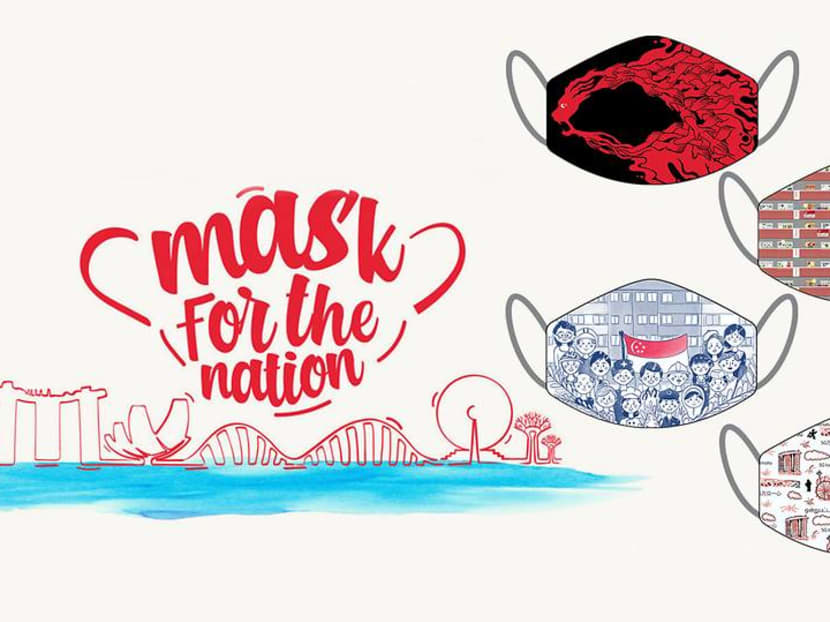 Looking for a mask that doesn't just keep you covered but will also support a good cause? These winning looks from the Mask For The Nation mask design competition will do just that and also let you wear your love for Singapore to celebrate National Day.
Mask For The Nation, a Mediacorp initiative along with partner companies, called for entries from participants to visually represent the theme of "Singapore Together" in a contest that ended on Jul 3. 
From the more than 3000 submissions received, 55 were shortlisted. And from those, three were eventually picked as winners.
The winning designs come from 39-year-old Anwar Rafiee, 31-year-old Sharon Liew and 25-year-old Soh Xin Hui. They each won S$1,000 in cash or prizes. 
Anwar's abstract design depicts a lion's head which transitions into a tapestry of hands, Soh's work features the familiar image of an HDB flat to portray "kampung spirit", while Liew's use of monochromatic colour is meant to signify unity.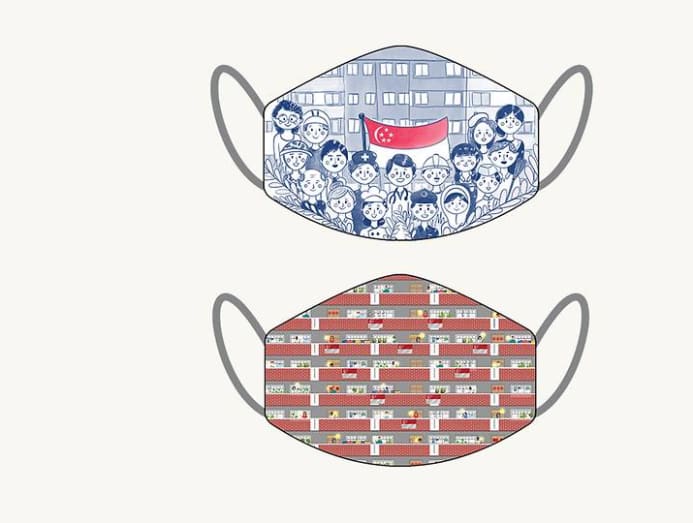 They were judged on several criteria including originality and creativity in depicting the theme, as well as the quality of artistic composition.
The masks are all up for sale for S$10 each and includes a fourth piece: A specially commissioned mask designed by Ang Wei Lun, an artist with celebral palsy, as part of SG Enable's i'mable initiative, which aims to celebrate the abilities of persons with special needs
His design depicts Singapore as a modern city and features icons such as the Merlion, Singapore Flyer and Changi Airport.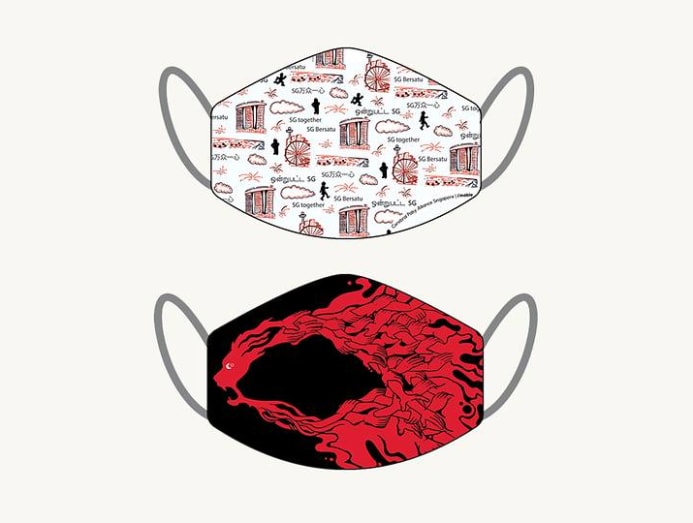 Proceeds from the sales go to the Mediacorp Enable Fund, administered by SG Enable, to support persons with disabilities. 

Thirty-year-old Ang also has two pieces of artwork featured in the NDP2020 Singapore Together pack and Our Heart for Singapore cards. He's participated in several community art projects and had his work shown at Chinatown Heritage Centre in 2018 during the centre's relaunch as well as at Marina Bay Sands for the Singapore Countdown 2019 – Build-a-Dream exhibition.
Said Oliver Chong, Mediacorp's Head of Marketing & Communications, "We are delighted with the enthusiastic response to 'Mask For The Nation' and would like to thank everyone, from designers and voters to our sponsors, for their contributions. Through this initiative, we have seen Singaporeans from all walks of life come together as we face the challenges ahead as a nation."
You can pre-order your mask for S$10 each, excluding taxes and fees, here. Orders will be shipped from Aug 3.