MasterChef Singapore S2 judges revealed: Audra Morrice, Bjorn Shen, Damian D'Silva return
The trio, who were the judges in the first season of the cooking competition, will reprise their roles in the new season, which is slated to premiere in February 2021.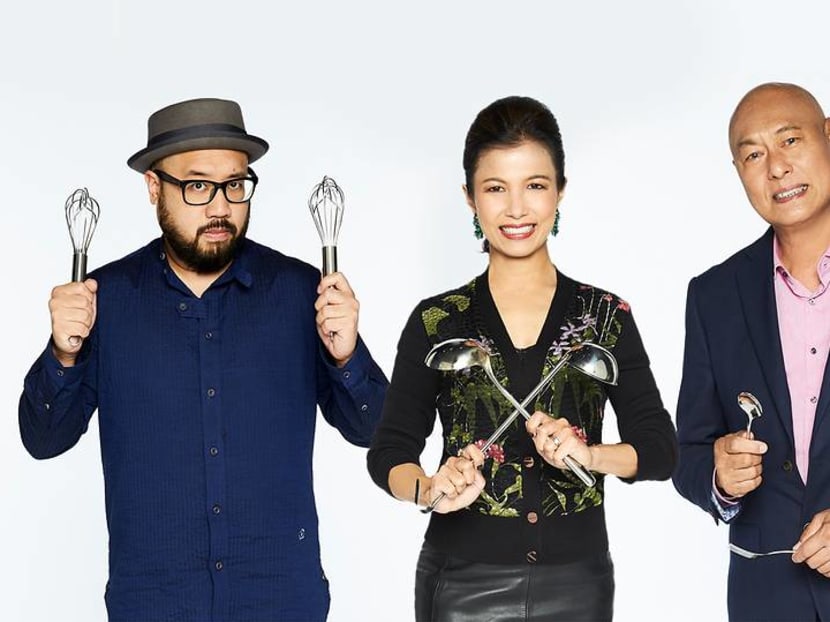 Fans of MasterChef Singapore season one will get to see familiar faces in the second season of the culinary competition when it premieres in February.
Chefs Audra Morrice, Bjorn Shen and Damian D'Silva, who were the judges in the first season, will return to their roles in the new season, it was announced on Thursday (Nov 5). 
Singapore-born and Sydney-based Morrice was herself a contestant in the Australian edition of the show in 2012 so she's fully aware of the pressures faced by those competing in the show. Hence, her piece of advice: To be authentic, creative, bold and think outside the box.
Shen is the chef-owner of Middle-Eastern restaurant Artichoke as well as an omakase pizza bar called Smalls. He said in a statement that he would like to see a "balance of tradition and new inspiration" from the contestants.
He added: "Rustic comfort foods are great, but once in a while, I want to see contestants pull out the stops by elevating their dishes using creativity and technique".
The third judge, D'Silva, is known for being a champion of heritage food so naturally, he's looking for more local heritage cooking with local ingredients or with a local twist. He's the executive chef of Kin at the Straits Clan. 
The new season is currently being filmed and is set to air in February next year. There will be 10 episodes, up from eight in the first season. 
Said Sapna Angural, Head, English Audience, at Mediacorp: "We are extremely proud to bring back Chefs Audra, Bjorn and Damian. With their invaluable culinary insights, their cooking tips and tricks they certainly know how to bring out the best in the contestants".

MasterChef Singapore season two is slated to premiere on meWATCH, Channel 5 and YouTube in February 2021.