Baby-making season begins for giant pandas Kai Kai and Jia Jia
Love is in the air for the panda couple, though Romeo needs a little help focusing on his task, said the deputy chairman of the Wildlife Reserves Singapore, Tan Chuan-jin.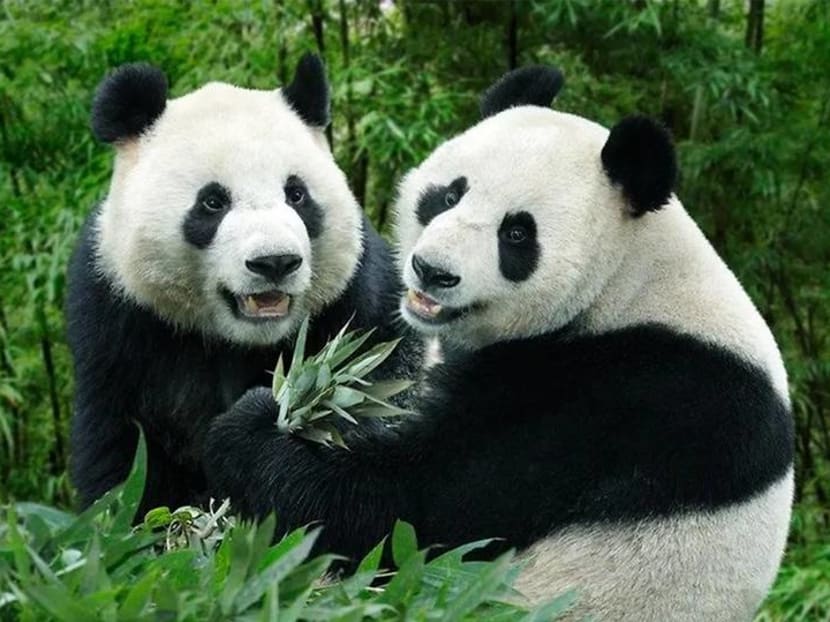 While the rest of us are hunkering down to flatten the coronavirus curve, a couple is hunkering down for another reason. 
Love is in the air for giant pandas, Kai Kai, 12, and Jia Jia, 11, who recently entered the mating season, announced Wildlife Reserves Singapore (WRS) on Facebook on Apr 2.

WRS wrote: "Our giant pandas Kai Kai and Jia Jia have entered mating season. River Safari's Giant Panda Forest is closed for now to give them privacy. Share your well wishes for our giant panda couple. Share your well-wishes for our giant panda couple. Go on and give us your comments!"


The panda pair is trying for a baby for the sixth time, according to the FB video. They started mating in 2015 but haven't been successful throughout the years, even with the use of artificial insemination.

As it turns out, our Romeo is easily distracted and food seems to rank higher on his mind than making whoopee. Keepers are helping Kai Kai along by exercising his hind legs for mating as seen in the FB video.

To help him focus and put him in the mood (after all, Jia Jia is only in heat for two to four days), the keepers have "swopped their enclosures so that they can pick up the 'in heat scent'", said Speaker of the Parliament, Tan Chuan-jin, on Instagram. 
Tan is the deputy chairman of the WRS and had visited the pair during his recent trip to the Singapore Zoo and River Safari.

While Kai Kai's equipment is apparently "good to go", he "seems unschooled and not sure what and how to do the necessary", wrote Tan. 
To help the couple along, Tan noted that "we'd be screening suitable Panda p... I mean... action movies to help him get the idea. I don't think @imdasg will be reviewing this".

The pandas are on a 10-year loan from China and arrived in Singapore in 2012.