Matt Damon 'so happy' for good friend Ben Affleck following Bennifer reunion
The 50-year-old actor gave the relationship his seal of approval, saying "I'm glad for both of them".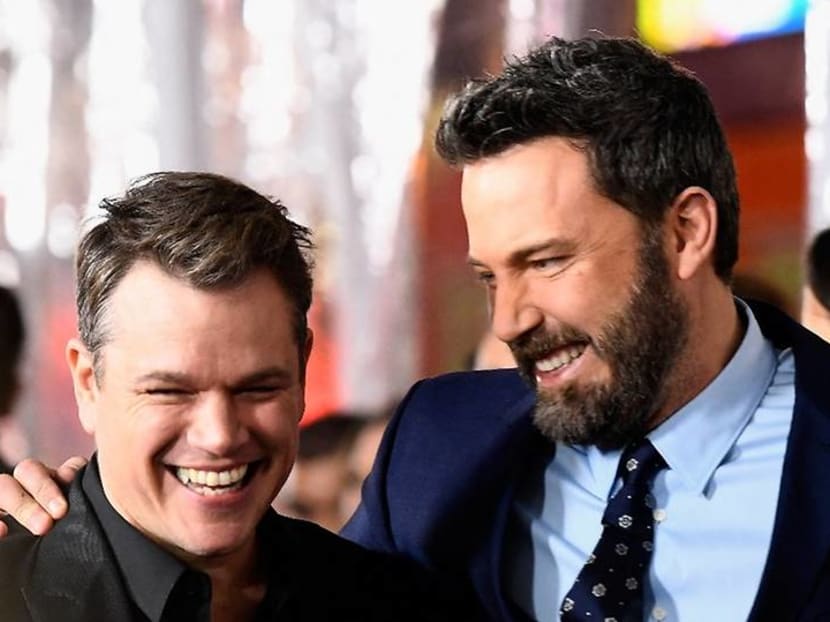 Matt Damon, longtime friend of Ben Affleck, has shown his support for his pal's renewed romance with Jennifer Lopez.
"I'm just so happy for him," the 50-year-old actor told Extra during the premiere of his latest film Stillwater on Monday (Jul 26). "He's the best. He deserves every happiness in the world. I'm glad for both of them."
In a recent interview on SiriusXM's The Jess Cagle Show, Damon went on to suggest that he wouldn't be anything other than happy at the news.
"You're very happy for Ben Affleck and Jennifer Lopez," Cagle told the actor. "I know you love getting asked about that."
"Right, but how else would I be? Like, would I be unhappy?" Damon replied before playfully adding, "Like, I hate true love. It sucks. Yeah. I wish them nothing, but you know, hardship."
This comes after Lopez and Affleck appeared to confirm their new romance when the Love Don't Cost A Thing singer posted a photo of the two of them smooching on Jul 24.
The celebrity couple, known as Bennifer, initially dated and got engaged in the early 2000s before splitting up.
Following Lopez's split from fiance Alex Rodriguez in April, it didn't take long before rumours of her rekindled romance with Affleck began circulating as the two were seen spending time together.
Responding to those rumours in May, Damon told the Today show, "I love them both. I hope it's true. That would be awesome".
Damon and Affleck recently co-wrote The Last Duel (2021) – their first collaboration since their Academy Award-winning work on Good Will Hunting (1997).
The actor also just confirmed that he will be returning for a cameo in Thor: Love And Thunder, which is set for release in 2022, where he will play "actor Loki".
He told The Jess Cagle Show: "We were kind of reprising a cameo that Luke Hemsworth and I did in the last one. And we had a ball, and so (director Taika Waititi) had us back again to kind of run that joke back and upgrade it a little bit."