Matt Damon says he stopped using slur word after being told off by his daughter
The actor said his daughter wrote a "treatise on how that word is dangerous" after he told a joke using the word "months ago".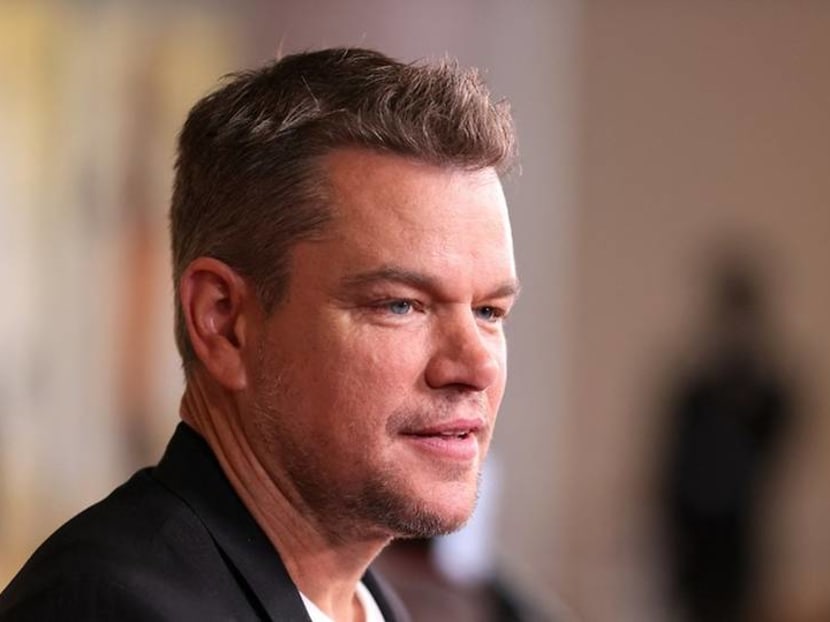 Matt Damon recently decided to stop using a homophobic slur word after his daughter criticised him for it.
"The word that my daughter calls the 'f-slur for a homosexual' was commonly used when I was a kid, with a different application," he told UK's The Sunday Times in an interview that ran on Sunday (Aug 1). "I made a joke, months ago, and got a treatise from my daughter."
The 50-year-old Hollywood star recounted that, during a recent family dinner, he made a joke and used the term.
In response, one of his four daughters called him out on his usage of the word. As she left the dinner table, Damon defended himself saying, "Come on, that's a joke! I say it in the movie Stuck On You!"
"She went to her room and wrote a very long, beautiful treatise on how that word is dangerous," Damon further explained. "I said, 'I retire the f-slur!' I understood."
He added: "It's a fair point. Anybody should be offended by that behaviour."
However, this revelation has raised a few eyebrows from celebrities and fans alike – specifically, why he was still using the word just "months ago" in the first place.
The backlash online proves ironic, considering Damon's decision to be more conscious of what he reveals due to the sensationalist nature of today's media.
"Twenty years ago, the best way I can put it is that the journalist listened to the music more than the lyrics (of an interview). Now your lyrics are getting parsed, to pull them out of context and get the best headline possible," he told the Sunday Times in the same interview.
"Everyone needs clicks. Before it didn't really matter what I said, because it didn't make the news. But maybe this shift is a good thing. So I shut the f*** up more."
Damon's latest film, Stillwater, premiered in US theatres Jul 30. The actor recently confirmed that he will also be returning for a cameo as "actor Loki" in Thor: Love And Thunder, set for release in 2022.