Vin Diesel walks Meadow, the late Paul Walker's daughter down the aisle at her wedding
The Fast & Furious actor is her godfather.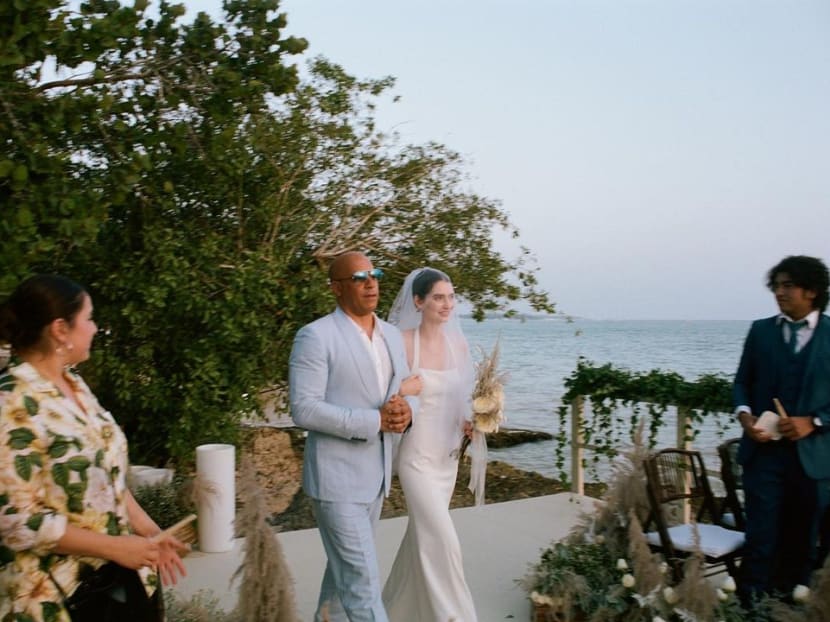 Meadow Walker, the only daughter of the late Fast & Furious actor Paul Walker, posted photos capturing special moments from her wedding day, on Instagram.
One of the pictures, which shows Diesel walking her down the aisle, melted hearts (cue tears), including those from fans of the popular Fast & Furious movie franchise. 
Diesel and the late Walker were co-stars in the franchise but both had known each other before that. Diesel became Meadow Walker's godfather when she was born in 1998, two years before the men appeared in the first Fast & Furious movie.
"Paul would have been so proud of this moment," a fan commented on Meadow Walker's Instagram post, while another went: "Love that Vin Diesel is like a father to you, love your relationship."
Added a fan on Twitter: "I'm never recovering from how sweet that is. Brothers forever."
The 22-year-old model married actor Louis Thornton-Allan, and had previously showed off her engagement ring in an earlier Instagram video in August. 
Paul Walker, who played Brian O'Conner in Fast & Furious, died in a car accident in 2013.