Celebrate Hari Raya Haji with these special programmes from Mediacorp
The Malay-language shows – a children's drama, variety show and telemovie – will be simultaneously available on Suria and meWATCH on Jul 10.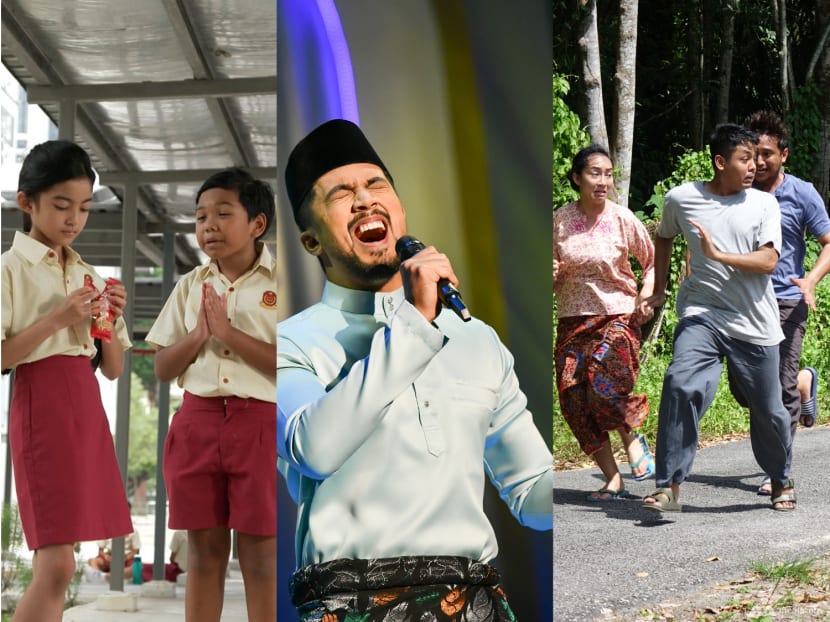 Wondering what to do over the Hari Raya Haji weekend? Fret not – Mediacorp has specially produced a line-up of festive Malay-language programmes for audiences to enjoy during the holiday on Sunday (Jul 10). 
The programmes will be simultaneously available on Mediacorp's free-to-air channel Suria and the online platform meWATCH.
What better way to celebrate the occasion than to soak in the atmosphere and contemplate on what it means to sacrifice and give to others? 
KORBAN SI IJAT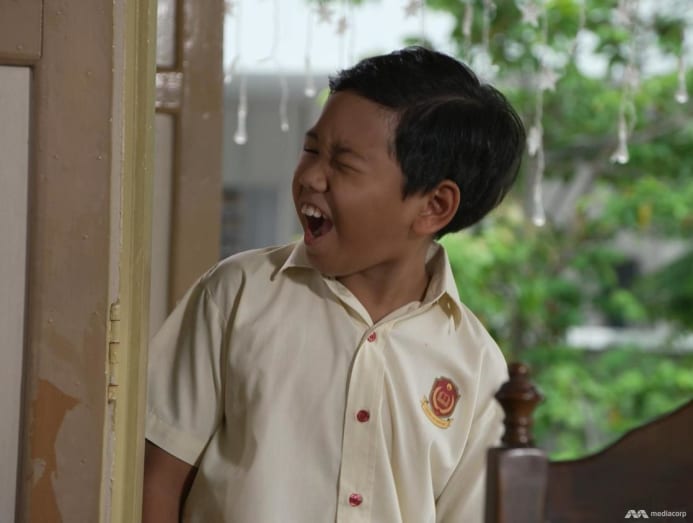 A children's drama, Korban Si Ijat will follow the adventures of Ijat, an 11-year-old boy (played by Shaqeel Jailani). Described as "a playful boy who brings joy to his grandparents' bungalow house", Ijat can often be seen running around and playing pranks. However, like with many things, the dose makes the poison. Ijat's growing mischief drives his grandmother, Nek Kiah, to drop an ultimatum: If he doesn't ease up on his pranks, she'll sacrifice his "friend" Handsome on Hari Raya Haji. By the way, Handsome's also his pet chicken. 
Audiences can watch Korban Si Ijat at 10am.  
RAYAKUSTIKA
Hosted by singer Aliff Aziz and actress Lydia Asyiqin, this year's Hari Raya Haji variety programme seeks to cover as many bases as possible, with renditions of songs and stories that seek to capture the peaceful spirit of the holiday. Going back to the idea of sacrifice, the programme will also see local artistes and personalities share their stories about making sacrifices and getting through difficult times. You can also look forward to performances by the likes of singers Junainah M Amin, Hetty Sarlene, Nor Shafiq and the vocal group Juara. 
Catch Rayakustika at 8.30pm. 
TIGA HARI KE KORBAN
This two-hour telemovie will look at the themes of sacrifice as well as family ties while featuring a star-studded cast including veteran Malaysian actress Fauziah Nawi and actor Shah Iskandar, who's marking his return to Singaporean screens after a prolific career in Malaysian television. The story centres on four orphaned siblings who return to their kampung for a three-day visit. Things take a turn for the dramatic when, while they navigate their relationships with one another and their estranged grandmother, the goat that was meant for the Hari Raya Haji sacrifice goes on the loose. Joining Fauziah and Shah will be actors Suhaillah Salam, Tysha Khan and Hasif Nasir. 
Tiga Hari Ke Korban airs right after Rayakustika, at 9.30pm.