Mediacorp and Lazada partnership leads to record-breaking 9.9 sales event
So what did people buy during the 9.9 LazMall Big Brands Sale? Lots of wireless earbuds, face masks, shoes, diapers, Lego sets and... broccoli?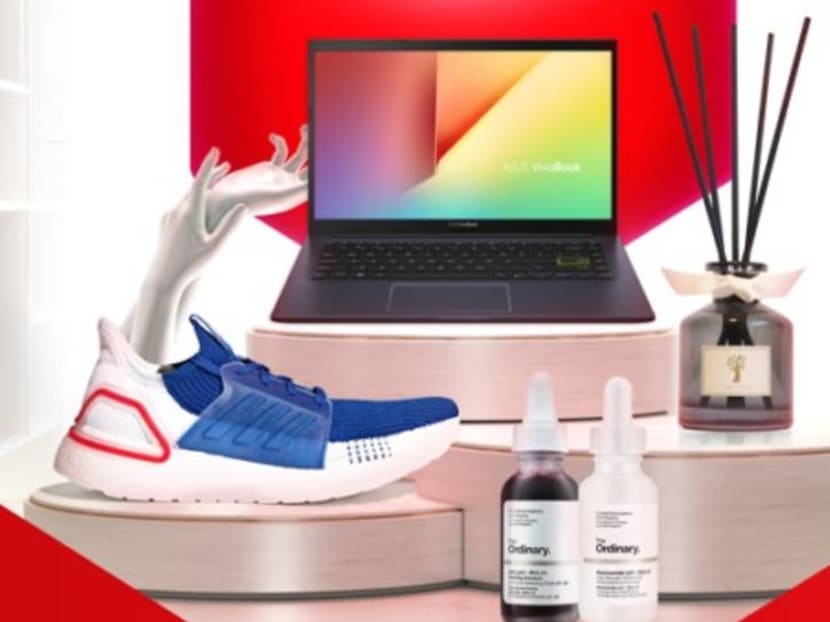 The recent partnership between Mediacorp and Lazada for the 9.9 LazMall Big Brands Sale has resulted in sales figures that surpassed last year's numbers.
The sales event also reached "one in four residents in Singapore", according to a joint media release by the two companies on Thursday (Sep 24).
Purchases during the first two hours of the 9.9 sale nearly doubled compared to last year, and it took less than 14 hours to exceed last year's sales figures.
Total sales across the five-day event, which took place from Sep 9 to Sep 13, also exceeded August's 8.8 National Day Sale by over 40 per cent.
The top product categories that customers went for were beauty, electronics and groceries. These included 5,900 wireless earbuds; 11,800 face mask packs; 26,400 pairs of shoes; 4,400 Lego sets; 11,800 cases of diapers and 4,000 stalks of broccoli.  
Said Parminder Singh, chief commercial and digital officer at Mediacorp: "The results of this ground-breaking partnership have exceeded our expectations and are a significant milestone for Mediacorp's partnership-based business model. This partnership has pushed new boundaries in content-commerce collaborations, creating many industry firsts and demonstrating the effectiveness of omni-media storytelling for commercial results."
Lazada Singapore's chief operating officer, Carey Chong, said that the sale event's "record-breaking campaign" led to the highest ever number of sellers and traffic on Lazada.
Chong added that as we move into the year-end period, the site hoped "to offer shoppers more value and variety, and will continue to support our sellers with innovative offerings and solutions on Lazada."
The 9.9 LazMall Big Brands Sale also registered the highest number of Lazada app downloads by new shoppers during a sales event.
Mediacorp and Lazada originally partnered up for a first-of-its-kind content-commerce collaboration for the 8.8 National Day Mega Sale in August. During that event, Mediacorp held several activities leading up to the sale, including having celebrity DJs host one-hour shows that were livestreamed on Lazada's app.
The 9.9 LazMall Big Brands Sale featured discounts across 18,000 brands, including Dyson, Braun, Philips, Bose and Lego.