Mediacorp's revamped MeRadio app and website now offer more interactive features
MeRadio now promises a more personalised digital radio experience, including an all-in-one homefeed that pushes content based on one's interest.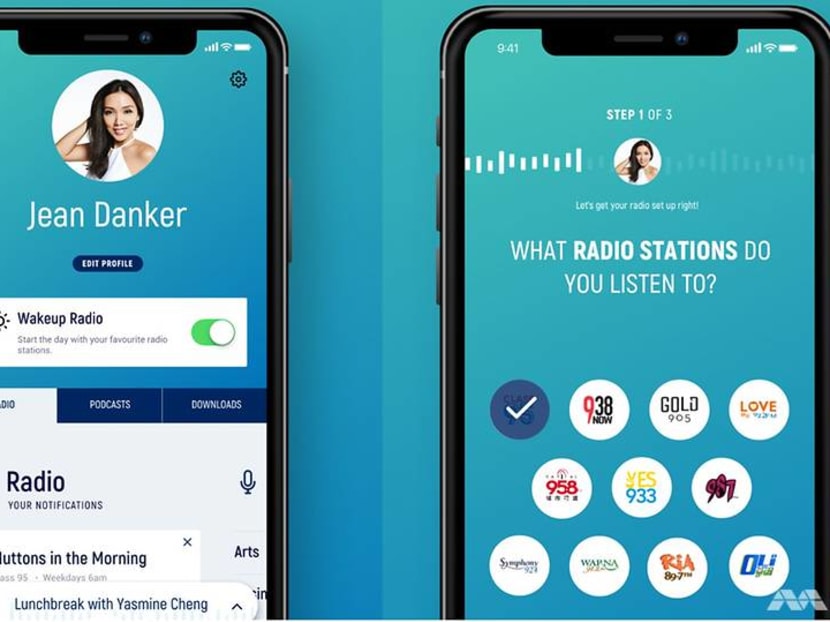 From choosing your favourite podcasts to being up-to-date with the latest entertainment news in an instant, Mediacorp's newly revamped MeRadio is promising a more personalised digital radio experience for users.
Launched last week, the new app and website now include interactive features, such as being able to pick and choose which of the 11 Mediacorp radio stations to follow, as well as the particular kinds of podcasts you'd like to subscribe to and download, based on topics like "alternative health", "music" or "careers". Previously, podcasts were grouped via radio stations.
The new all-in-one homefeed will also push content based on one's interests – whether it's a current buzz-worthy topic on your favourite celebrities and DJs, or updates from your favourite radio stations. Expect regular contests to also pop up.
Said Indranil Sarkar, Lead, Partnerships & New Business: "MeRadio showcases the best of Mediacorp's live and on-demand audio content while catering to each listener's unique habits and preferences. We hope our listeners will like the intelligent and interactive features that our product development team has worked hard to develop over the past six months."
MeRadio's revamped features was done in response to the changing habits of audio listeners. The latest Nielsen Radio Survey revealed there are nearly 900,000 Singaporeans who listen to digital radio today. Of these, 69 per cent are between the ages of 15 and 44.
"There's an increasing number of people using digital radio and we've added social media elements such as bite-sized information on DJs and celebrities we think listeners might be interested in," said Eugene Quek, Mediacorp corporate marketing communications specialist.
The new MeRadio feed will now also gather real-time feedback on listeners' reactions to songs, which informs DJs which ones are popular.
In addition to being able to call the stations directly, users now have the ability to also Whatsapp or email them.
Other customisation features include toggling between the use of WiFi or data, as well as changing the streaming quality for mobile connection.
Sound quality has also been bumped up. "We have revamped our audio-streaming infrastructure to deliver up to 33 per cent higher bitrate to our listeners and reduce lag-time by up to 66 per cent. This will provide you with a higher quality streaming experience on the go," said Sarkar.
The MeRadio app can be downloaded for free on iTunes or Google Play. The website is located at www.meradio.sg.