Mediacorp stars Pierre Png, Zoe Tay, Desmond Tan, others get global representation
Also on the list are Rebecca Lim, Chantalle Ng, Zhang Ze Tong and James Seah, who will be heading to the global stage thanks to a partnership between The Celebrity Agency and several international talent companies.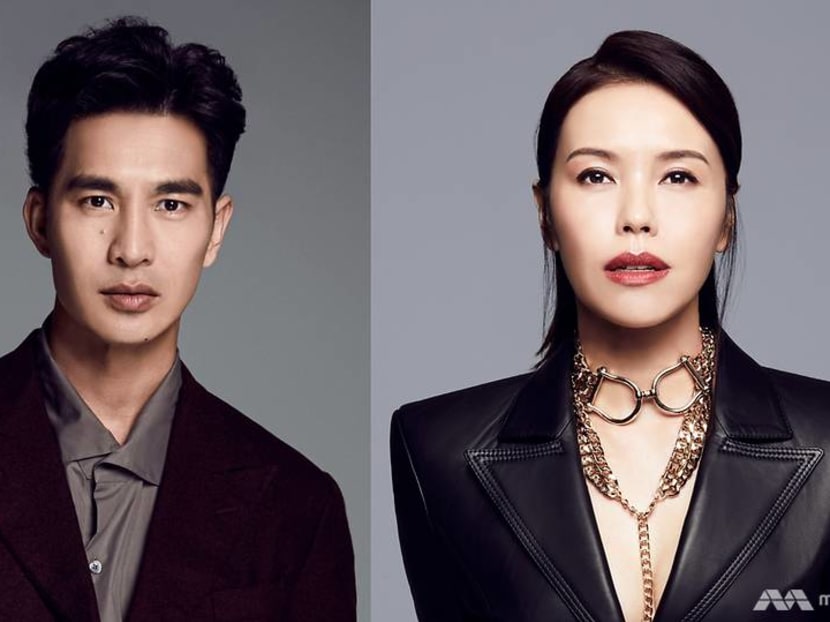 Expect to see more familiar faces from Singapore in future film projects from around the world. Mediacorp announced on Tuesday (Feb 23) that several of its stars are heading to the global stage through a partnership between its artiste management arm, The Celebrity Agency (TCA), and several global talent management companies.
In one such collaboration, the Bohemia Group will represent the following Mediacorp artistes to explore suitable casting opportunities for international film projects.
For now, the firm has identified Zoe Tay, Rebecca Lim, Chantalle Ng, Desmond Tan, Zhang Ze Tong and James Seah for "their versatility and bilingualism", as well as based on "current entertainment trends and casting demands". There's a possibility that more talents will make the list in the future.
Bohemia Group represents more than 500 clients globally. Its chief executive officer Susan Ferris said: "This latest addition to our global family connects us to some incredible artistes, and we are thrilled they have joined our curated family of talent".
TCA's second collaboration sees Pierre Png, who starred in the Hollywood hit Crazy Rich Asians, signing with Luber Roklin Entertainment and The Gersh Agency to explore global projects.
Png had his Hollywood debut in the rom-com playing Michael Teo opposite British actress Gemma Chan who played his wife, Astrid Leong, in the film.
Gersh has more than 3,000 global clients including well-known Asian celebrities such as Carina Lau, Tony Jaa and Andy On, while Luber Roklin counts Riverdale's KJ Apa, Lord Of The Rings' Sean Astin and True Blood's Stephen Moyer as its clients.
Said Ivy Low, Head of TCA, Mediacorp: "We are happy to be partnering three very established agencies in bringing our local talents to bigger markets. This is part of our continuous effort to provide more opportunities for our artistes to work on international projects. At the same time, we also hope to showcase homegrown talents to a wider audience and are looking forward to seeing them shine on the global stage!"
This comes a week after the news that Png's Crazy Rich Asians co-star Selena Tan has bagged a role in an upcoming comedy starring Jennifer Lopez, Josh Duhamel and Lenny Kravitz.