Mediacorp launches two more shows under its #StayHomeWithMe initiative
Hosted by DJs from Gold 905, 987FM and YES 933, the new radio-to-screen programmes feature live-streamed performances, and health and fitness experts offering tips for the circuit breaker period.
Mediacorp has announced two new series under its #StayHomeMithMe initiative: Gold 905: Ask The Expert and Sofa So Good.
The shows will be targeted at towards working adults and younger viewers respectively, and will see our familiar DJs keeping us entertained during this period.
Gold 905: Ask The Expert will be hosted by DJs Mike Kasem and Vernetta Lopez, and will be airing for a total of five parts.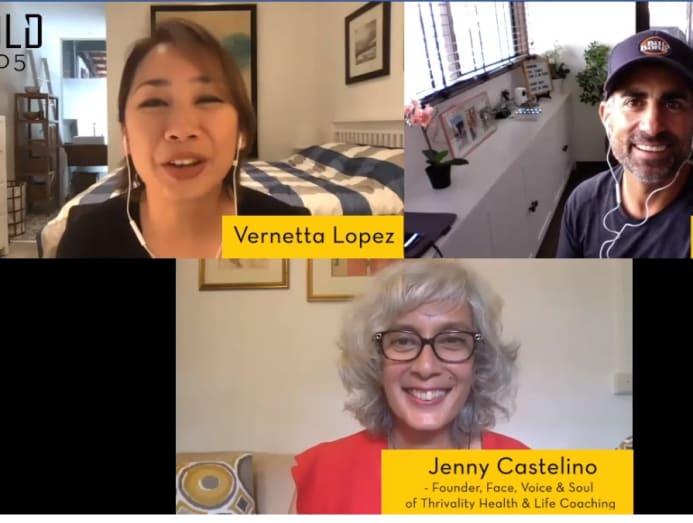 Kasem and Lopez will talk to health and fitness experts for tips and tricks on how to boost your immunity, select better food for enhanced nutrition, as well as ways to support the holistic health of kids and elderly.
Each three- to five-minute clip can be viewed on GOLD 905's Facebook, meLISTEN's podcast channel and on Channel 5 at various timeslots.
The first episode, featuring Jenny Castelino, Founder of Thrivality Health & Life Coaching is already available for viewing.
Meanwhile, Sofa So Good will see DJs from both 987FM as well as YES 933, and will feature home performances from our local singers, comedians and artistes. There will be a total of three episodes of 30 minutes each, with the first episode on Apr 18 being hosted by 987FM DJs Sonia Chew and Joakim Gomez.
Part-time 987FM DJ Naomi Yeo will be guest-hosting the episode, with musician Benjamin Kheng performing. Sezairi Sezali and TheLionCityBoy will be making an appearance as well.
Subsequent episodes will air every Saturday at 10pm, and you can catch the stream on meWATCH Live and Facebook Live on 987FM and YES933.
The two shows are part of Mediacorp's ongoing #StayHomeWithMe initiative featuring a slew of programmes to keep Singaporeans entertained and informed during the ongoing "circuit breaker" period.
One of the main highlights is the live airing of One World: Together At Home, a global event happening on Sunday morning (Apr 19), featuring various celebrity performances.