Last Palm Standing – Mediacorp Subaru Car Challenge flags off with 400 contestants
Contestants from all over Asia have begun the competition to win a Subaru Forester 2.0i-S EyeSight worth S$76,800 – and possibly the COE to match.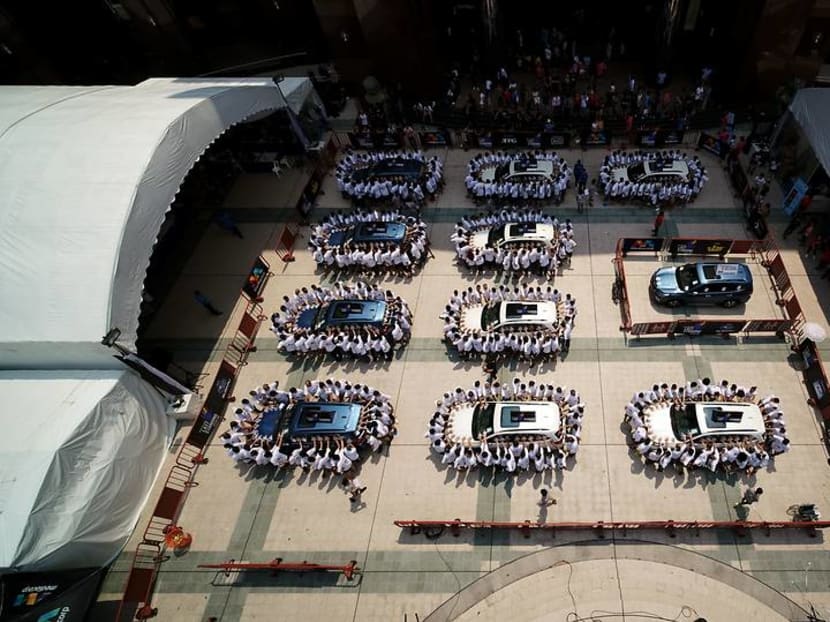 The 2019 Last Palm Standing – Mediacorp Subaru Car Challenge kicked off at Ngee Ann City Civic Plaza today (Nov 2) at 1pm.
Now in its 18th edition, the annual event sees this year's 400 contestants from nine Asian markets placing their palms on a Subaru Forester 2.0i-S EyeSight in a contest of endurance.
The final contestant standing with his or her palm firmly on the car will drive home a new Subaru vehicle worth S$76,800.
If the winner is based in Singapore and beats the current record time of 82 hours and 16 minutes, he or she will also receive a Certificate of Entitlement (COE). In addition, contestants who cross the three-hour mark stand to win additional prizes worth up to
S$10,000, as well as cash incentives for enduring 48 hours.
Over the course of the event, Mediacorp personalities including Ya Hui, Sheila Sim and Nick Teo will also participate in a special car challenge to raise funds for the President's Star Charity. They will be joined by past winners of the car challenge.
Besides the competition, there are other activities open to the public, including retro arcade games such as Bishi Bashi, Daytona USA and Pac-Man; as well as nightly screenings of the new Mediacorp multilingual drama 128 Circle.
Ms Debra Soon, Head of Group Corporate Management at Tan Chong International Limited, said: "This annual event has grown from strength to strength and emerged as one of the most highly-anticipated endurance competitions in Asia. Through this deceptively simple but immensely gruelling contest, we hope to inspire more people to push themselves beyond their limits and achieve their biggest goals, as aligned with the philosophy behind the Subaru brand."
Ms Irene Lim, Chief Customer Officer, Mediacorp said: "Each year, we look forward to working with Motor Image on creating an exciting challenge and throwing down the gauntlet to participants to push their mental and physical limits. The Challenge is also a family affair for many, so this year, we have created more fringe activities including a carnival and a charity challenge to engage everyone and encourage them to join in the fun."