Celebrate 20 years of Suria channel with anniversary concert, new shows
Suria Elektra 2020 will feature local singers such as Aisyah Aziz and Sufi Rashid, as well as veteran performers Ramli Sarip, Rahimah Rahim and Ann Hussein.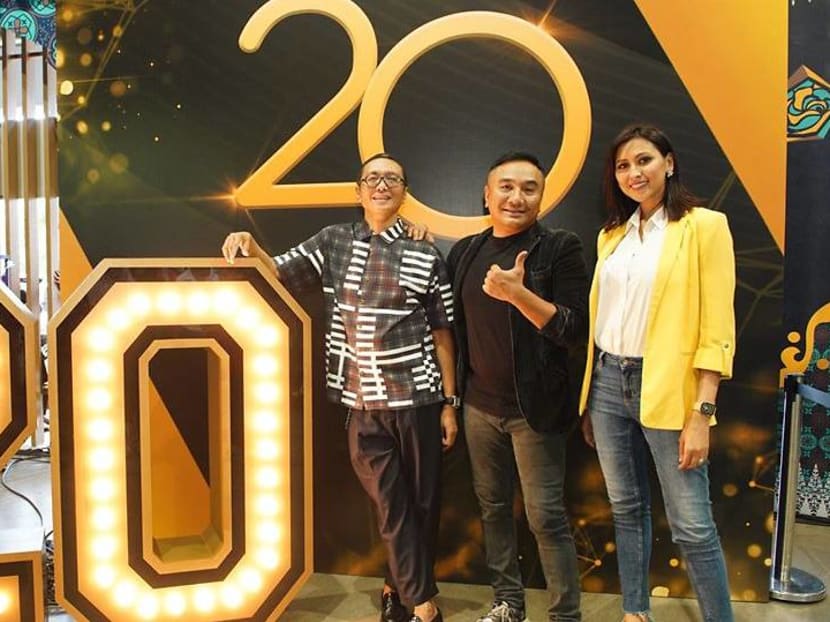 Suria officially turned 20 years old on Jan 30 and Mediacorp will be celebrating with the Suria Elektra 2020 grand concert on Friday (Feb 7).
Tickets to the free concert at the Theatre at Mediacorp have all been snapped up but eager fans can still catch the show live on Toggle and Suria from 8.30pm to 11pm, as well as the red carpet segment, Suria Elektra Glam, from 7pm on the same platforms.
Take a trip down memory lane with special performances that pay tribute to the channel and its iconic programmes through the years.
Popular television celebrities Najip Ali, Nurul Aini, Huda Ali and Khairudin Samsudin will host the extravaganza, which will see President Halimah Yacob in attendance.
Viewers will be treated to a spectacular array of performances by local singers Aisyah Aziz, Sufi Rashid, Rahila Rashun, and Anugerah Boys Hyrul Anuar, Fauzie Laily and Syed Azmir. Veteran performers such as 'Papa Rock' Ramli Sarip, Jatt Ali, Hanafie Warren, Rahimah Rahim, Ann Hussein and many more will also be joining in the fun. 

Suria's celebrations come with birthday presents for viewers of the channel. They will showcase all-new programmes such as Forensik, a spin-off of Channel 5's Code of Law; Couple Cosmo, a star-studded drama series that brings together iconic families of popular Suria's dramas; sci-fi special telemovie Raksasa; SAGA, a mini-series with heart-pounding mixed martial arts action, and the return of popular gameshow Te:Ra Seh! 4.0.
Mediacorp's Head of Malay Audience, Sabariah Ramilan, said: "Suria has built a strong presence and identity that have resonated well with our audiences locally and regionally over the last 20 years. We are proud to be the pulse of the Malay community, nurturing local talents and breaking new grounds in the areas of creative content and audience engagement."
"We look forward to our viewers' continued support for Suria over the next 20 years and beyond as we blaze new trails in the digital space," she added.