Megan Fox stars in Machine Gun Kelly's video, days after split with husband confirmed
It's been less than a week since Fox's split with husband Brian Austin Green was revealed, amid rumours that she's now seeing the rapper.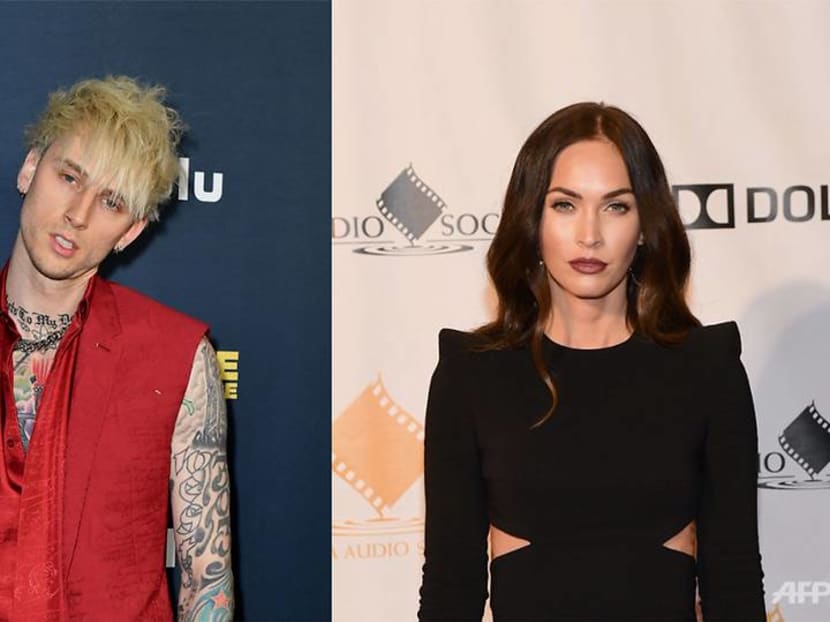 Just days after actor Brian Austin Green confirmed his split with wife Megan Fox, she's now starring in the latest video by rapper Machine Gun Kelly, whom she's rumoured to be seeing. 
In the music video for Bloody Valentine, Fox and Machine Gun Kelly appear to be in a relationship fraught with troubles, but also showing some intimate moments. Tender moments between the two are juxtaposed with more disturbing imagery including her tying him to a chair in one scene.
Fox's appearance does nothing to quell rumours that she is dating the rapper, whose real name is Richard Colson Baker. The two were spotted together in LA recently amid talk that Fox and her Beverly Hills, 90210 actor husband had separated, which has since been confirmed by Green.
Green addressed the rumours between Fox and Machine Gun Kelly during his recent podcast episode earlier this week where he said the two of them were just "friends at this point."
Bloody Valentine is the first single and music video from Machine Gun Kelly's upcoming album Tickets To My Downfall. The music video has garnered more than 1.5 million views on YouTube since its release on May 20.
Machine Gun Kelly recently performed the song with Blink-182's Travis Barker on The Late Late Show With James Corden, and has released behind-the-scenes footage of the music video, as well as a lyric video on YouTube.