Watch Michael Chiang's Army Daze, Beauty World online for free for limited time
The veteran local playwright will be streaming three of his most popular theatre productions, starting from Saturday (Jun 13).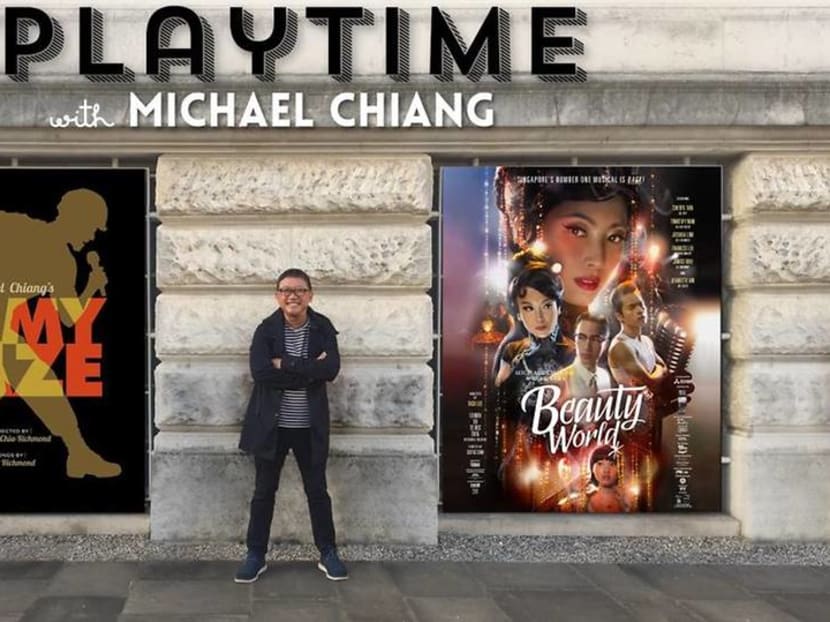 It'll be some time yet before you can head out to catch a theatrical production. Until then, theatre lovers will be glad to know that they can watch several of veteran local playwright Michael Chiang's creations online.
Three of Chiang's most popular productions, namely Army Daze, Army Daze 2 and Beauty World, will be streamed for free.
Called Playtime With Michael Chiang, the series begins on Saturday (Jun 13) at 8pm with Army Daze, with a new production premiering over the next two Saturdays at 8pm after that.
Army Daze 2 will premiere on Jun 20 and Beauty World on Jun 27.
The shows were all staged between 2012 and 2017. 

Army Daze captures the exploits of five bumbling NS recruits during their Basic Military Training, the sequel Army Daze 2 catches up with the five recruits after three decades, and Beauty World traces the adventures of an innocent small town girl who ventures into a notorious cabaret in search of her long-lost father.
According to producer Annie Pek, the three shows were chosen as they "had the most mass appeal."
Chiang said in a statement, "It's been such an eventful year for everybody, and I felt that people could do with a bit of fun and laughter to help lighten up the mood."
He added: "We hope that audiences who've never stepped into the theatre will enjoy these shows and be encouraged to come experience stage productions for themselves when the doors reopen."

Streaming will end on Jul 13 at 11.59pm. 

Catch the shows here: