Michelle Yeoh joins the cast of Netflix series The Witcher: Blood Origin
The Malaysian actress will play Scian, "the very last of her nomadic tribe of sword elves".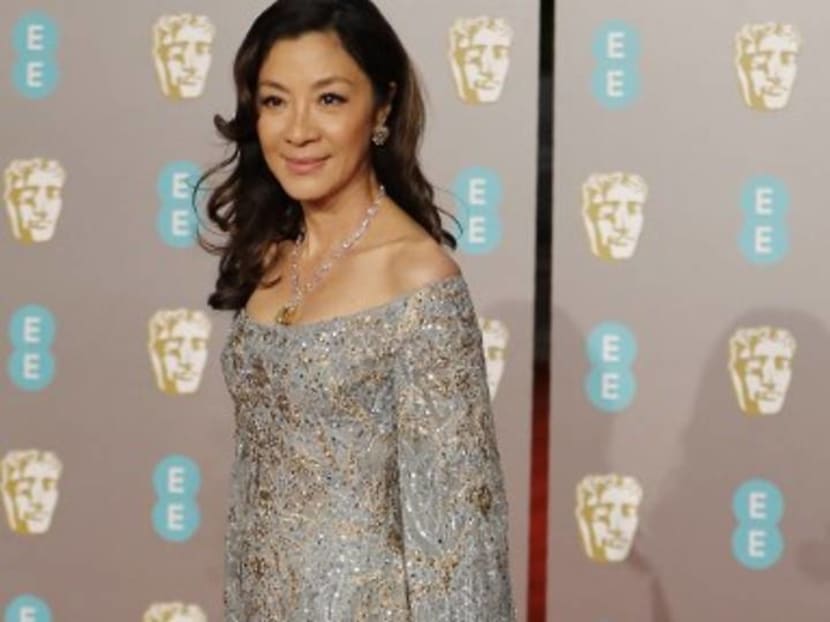 Netflix announced on Tuesday (Jul 6) that 59-year-old Malaysian actress Michelle Yeoh has been cast in the upcoming six-part original series The Witcher: Blood Origin – not to be confused with The Witcher, also on the streaming channel, that stars Henry Cavill.
Set in an elven world 1,200 years prior to the world of The Witcher, the prequel Blood Origin tells a story lost to time. It will narrate the events leading up to the Conjunction of the Spheres, which merged the worlds of monsters, elves and humans into one, and the creation of the very first Witcher.
In a Twitter post, Netflix detailed that Yeoh will be playing the character of Scian, "the very last of her nomadic tribe of sword elves", and who's been described as "an artist with the blade, on a deadly quest that will change the fate of the Continent".
She will be joining the likes of other stars such as Jacon Collins-Levy and Laurence O' Fuarain, who is set to play a warrior named Fjall.
Author of the original book series The Witcher, Andrzej Sapkowski will serve as the show's creative consultant, alongside showrunner Declan de Barra and executive producer Lauren Schmidt Hissrich.
Yeoh is no stranger to action roles, with an impressive list of past experiences, including starring opposite Pierce Brosnan in James Bond: Tomorrow Never Dies and her critically acclaimed work in Crouching Tiger, Hidden Dragon.
She's also starring in the highly anticipated Marvel flick Shang-Chi And The Legend Of The Ten Rings, set to be released in September 2021.
Although no official timeline for the new series has been released, eager fans of the Witcherverse have no need to despair. In collaboration with game developer CD Projekt Red, Netflix will be hosting a global virtual Witcher Con on Jul 9 and 10. Amidst panels and announcements, fans can also expect to see a full-length trailer of Season 2 of The Witcher, which concluded filming back in April 2021.
The streaming service has also confirmed that Season 2 of the fantasy-action series will be hitting the screens in the last quarter of 2021.