Oscars 2023: 5 things you never knew about Michelle Yeoh – ballet, Miss Malaysia, Jackie Chan and more
Did you know she once called Jackie Chan a "male chauvinistic pig"? Here's what you need to know about the Everything Everywhere All At Once star, who became the first Asian to win Best Actress at the Oscars.
It's been quite the roller coaster whirlwind journey for Michelle Yeoh. In the run-up to the 95th Academy Awards, which took place on Monday morning (Mar 13), Singapore time, the spotlight has well and truly been on the 60-year-old Malaysian actress.
In January, the Ipoh-born Yeoh made history by becoming the first Asian to ever be nominated for Best Actress at the Oscars for her multifaceted electrifying star turn in Everything Everywhere All At Once. She has made history again by winning the coveted award. 
If we're keeping track: To date, Yeoh has also scooped a Golden Globe for Best Actress in a Musical or Comedy, but lost out to Tar's Cate Blanchett at the Critics' Choice Awards and BAFTAs.
She did, however, take home the crucial Screen Actors Guild (SAG) award for Best Actress – which puts her in pole position at the Oscars, seeing as how SAG's and Oscars' winners for the award has lined up a whopping eight times. And yes, that was historic, too – the first Asian actress to take home the trophy.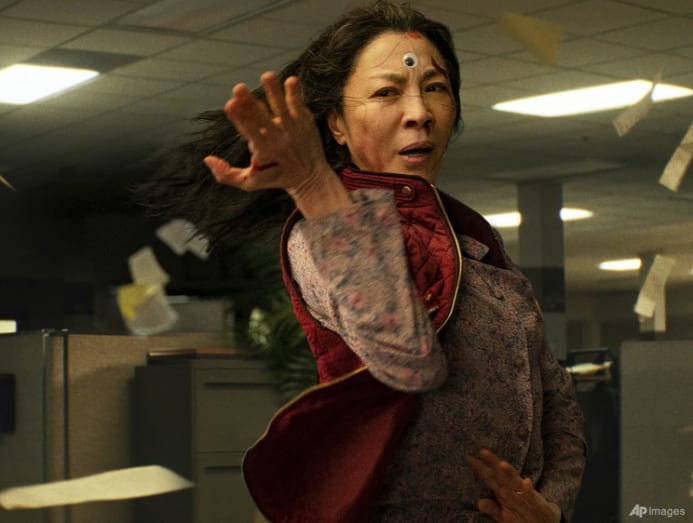 There's been a slight hiccup in her Oscars journey, though. During the final hours of Oscars voting on Mar 7, Yeoh shared – and then deleted – what some say was a controversial post on her Instagram account.
The post highlighted screenshot snippets of a Vogue article about the lack of diversity among Best Actress winners at the Oscars, which explicitly referenced Yeoh's fellow nominee and competition Blanchett – something that industry experts say may have violated the awards' rules.
Last-minute Oscar kerfuffles aside, there is no denying Yeoh's long overdue ascension to the highest echelons of cinema.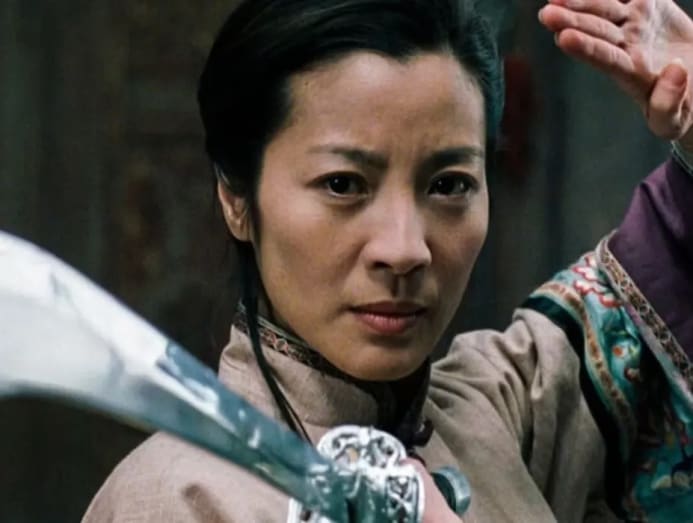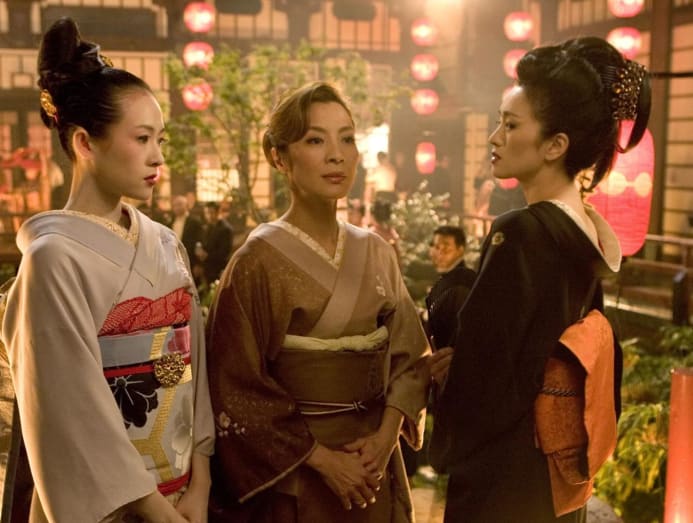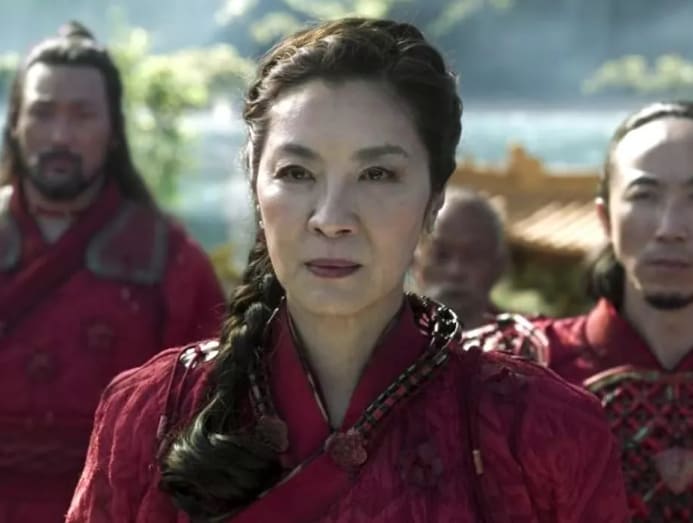 After making a name for herself in Hong Kong with movies such as Police Story 3: Supercop, the beloved Southeast Asian icon has managed to circumvent Hollywood's infamous racial and gender stereotypes in her performances.
It makes for an amazing weekend of pre-Oscars movie bingeing too: Crouching Tiger, Hidden Dragon. Tomorrow Never Dies. Crazy Rich Asians. The Lady. Memoirs Of A Geisha. Shang-Chi And The Legend Of The Ten Rings. If you're looking at TV shows, there's also Star Trek: Discovery and The Witcher: Blood Origin.
We all know the milestones: The first Asian "Bond girl" in Tomorrow Never Dies, playing the iconic Aung San Suu Kyi in The Lady, being named Time's Icon of the Year for 2022. But here are other interesting facts you might not know about the girl from Ipoh who literally kicks ass.
SHE JOINED A BEAUTY PAGEANT TO "SHUT HER MOTHER UP"
Did you know Yeoh was crowned Miss Malaysia in 1983? As her country's representative, she placed 18th out of 72 contestants at the 1983 Miss World pageant in London. That same year, she also travelled to Australia where she won several other pageants, including Miss Moomba International and Queen of the Pacific.
In one interview for The Graham Norton Show, she revealed that she entered and won the Miss Malaysia beauty contest in 1983 to "shut her mother up".
"I did it to shut her up. Because she wouldn't stop about it, so we had a deal. If I do this, you will never do something like this again," Yeoh said about her mother Janet, who signed her up for the beauty pageant when she was in her early 20s.
Incidentally, her late father, Yeoh Kian Teik, was also a prominent Malaysian, a former chairman of the Perak Malaysian Chinese Association, lawyer and businessman who founded the Sri Maju express bus service.
SHE WAS A FORMER BALLERINA
Yeoh was originally interested in pursuing a career in dance. According to reports, she began her ballet lessons when she was four and continued pursuing her dream after moving to London, eventually enrolling herself in the prestigious Royal Academy of Dance. Unfortunately, she was forced to reconsider when she suffered a spinal injury.
SHE ONCE CALLED JACKIE CHAN A "MALE CHAUVINISTIC PIG"
In an interview on Late Night with David Letterman in 1997 to promote Tomorrow Never Dies, host Letterman asked Yeoh whether Hong Kong legend Jackie Chan was the reason she got into the action genre.
"No, actually he's a male chauvinistic pig," Yeoh replied. "Jackie and I are very good friends. I say this to him, you know, to his face… He always believes that women should stay at home and cook and don't do anything and be the victim... 'Except for Michelle now,' he said, because I would kick his butt".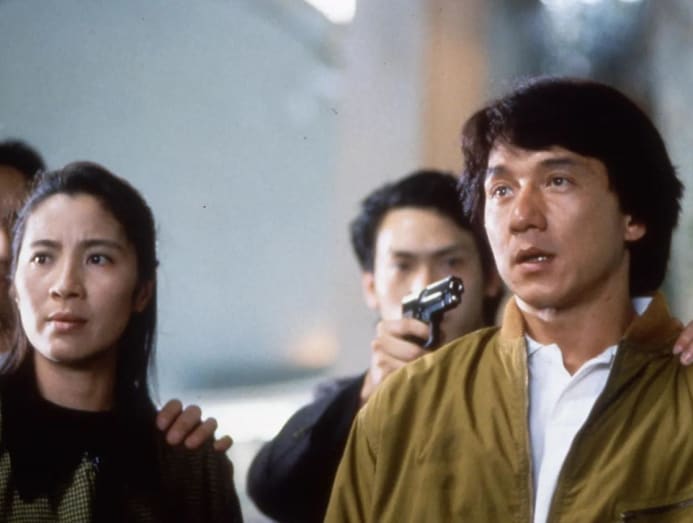 For what it's worth, Chan and Yeoh are long-time collaborators, having worked on many projects together over the years, including the aforementioned Police Story 3: Supercop film in 1992.
The pair first reportedly first met when Yeoh's ex-husband, businessman Dickson Poon was looking for an actress to appear with Chan in a commercial. The actress' current partner is Jean Todt, former CEO of Ferrari and former president of the Federation Internationale de l'Automobile.
SHE HAS NO FORMAL MARTIAL ARTS TRAINING
This might come as a shock to fans as Yeoh got her first big break in Hong Kong action movie Yes Madam! in 1985 before establishing herself as a formidable action star in the male-dominated action movie industry with incredibly stunts and fight sequences.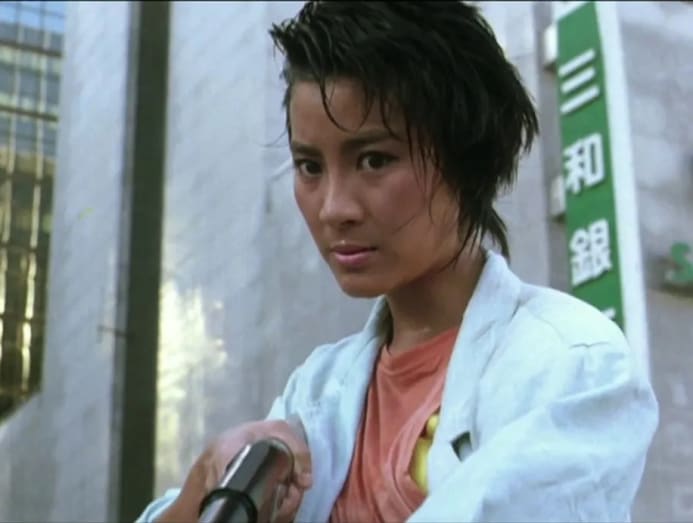 But yes, Yeoh reportedly has no formal training in martial arts and learned her moves and kung-fu skills on movie sets, while training at the gym alongside veteran action stars such as Dick Wei. And yes, her dance background contributed greatly.
SHE'S THE FIRST RECIPIENT OF SINGAPORE INTERNATIONAL FILM FESTIVAL'S CINEMA LEGEND AWARD
Closer to home, Yeoh was the Singapore International Film Festival's (SIFF) first Cinema Legend Award recipient back in 2015.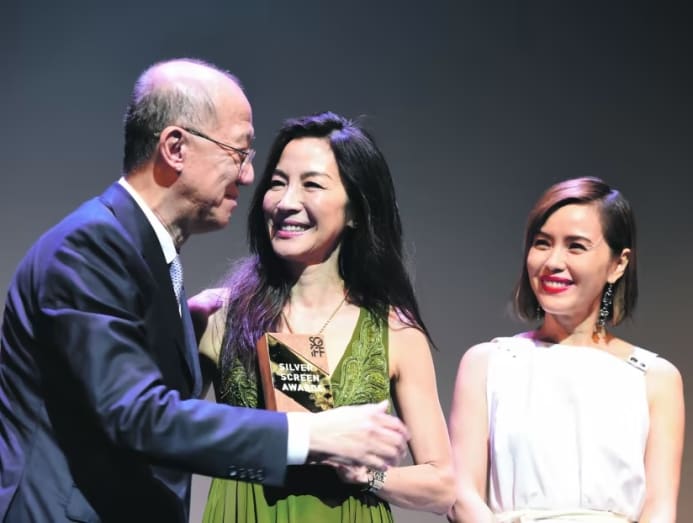 Back then, she said shared her pride at being a Bond girl ("You're part of a legacy that's been around for years, what is there to be embarrassed about?") but at the same time downplayed receiving such accolades.
"You start thinking whether you've done enough to justify the award," Yeoh said. "I never think I've done enough. Every time I'm given an award, I'm like, 'No, I don't deserve it. I think somebody else should be getting it."
At the 2023 Oscars, she just received the biggest one in Tinseltown – and fully deserve it.