Creative Capital: The 'designpreneur' making his fortune in collectible toys
30-year-old Jackson Aw loved toys as a child. Today, he's turning that love into big business with collectible works of art.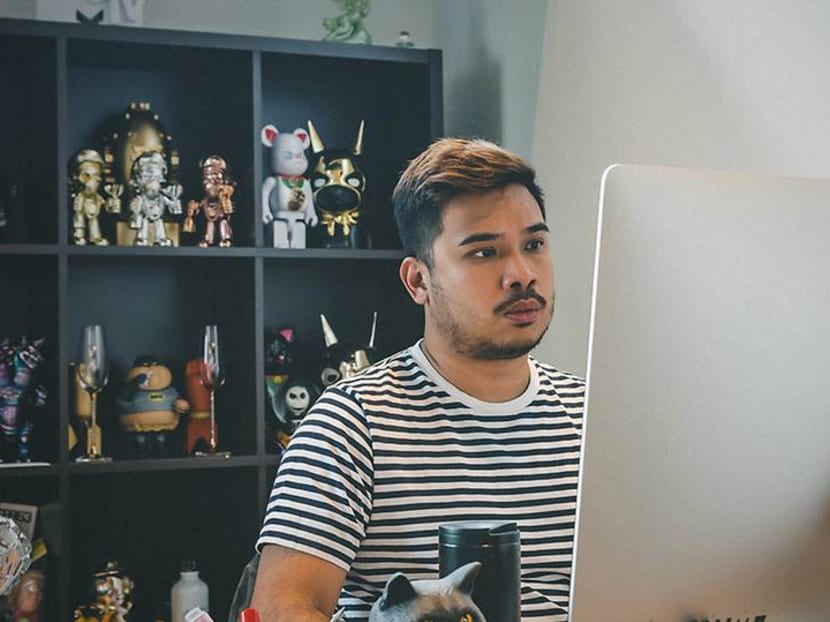 Jackson Aw started Mighty Jaxx in 2012 with a S$20,000 loan. Today, earnings are being estimated (by different journalists) at anywhere between S$5 and S$10 million. That's a pretty hefty sum for toys. But Mighty Jaxx's toys are not your average playthings. In fact, they're not meant for your kids or even you to play with. Designed in collaboration with artists and produced in limited numbers, they are cute, collectible works of art.
Collectible toys today are big business. Funko Pop, one of the world's largest manufacturers, made over S$900 million in 2018, which makes Mighty Jaxx more Mighty Mouse than true challenger for global dominance. Nonetheless, it's exciting that a homegrown company is able to collaborate with artists from all over the world, work with big name brands such as Casio, New Balance and Warner Brothers, and sell out most of its creations. Mighty Jaxx was also recognised as Brand of the Year at the Designer Toy Awards in 2017. All of this is pretty darn impressive given that Jackson is only 30 years old.
In advance of Culture Cartel (which runs from Dec 6 to 8), during which Mighty Jaxx is launching a new tech-enhanced collectible, the Statue of Liberty and a Casio G-Shock collaboration with artist Clogtwo, I thought it would timely to chat with our own local toy master.
WHAT MOTIVATED YOU TO GET INTO DESIGNER TOYS AND COLLECTIBLES?
I have been an avid collector of toys since 2006. It all started with a local toy company called Trexi, which was created by a now defunct local company, Play Imaginative. Designed by local designer Darren Gan, Trexi was a concept where the platform figure is a fixed design and you are able to overlay other artwork on it. Still a teenager at that point in time, this really opened my eyes to the amazing world of toys and how creativity could be applied in different forms on the same medium.
I grew to become a big fan of the many unique designs, some of which were created by artists globally, including some of my personal favourites like Joe Ledbetter & Huck Gee. This fed my passion for collecting, and I ended up spending a lot of time and money building up a personal collection that I was really proud of.
This was not as well received by my parents, though. They didn't understand my toy collecting hobby and thought I should be spending my money elsewhere.
Years later, I had just sold off a photography business I had started. I started binge watching YouTube videos one night and found these shows that show the magic behind how things are made: "How are burgers made?" "How are toys made?". I found inspiration from this, and it eventually motivated me to spend a month in China watching and learning how toys were actually made.
I had never been to China before and I did not know what to expect. All I knew was that I needed to go knock on doors, which was very daunting as I was all alone in a foreign country, with no contacts, connections, friends or relationships. Coming from Singapore with a creative background also put me at a disadvantage as I did not have any real understanding of how manufacturing worked.
During the month I spent in Shenzhen, I operated almost on autopilot. I usually began my day with a simple local breakfast of jianbing before visiting different factories during the day to learn about the different parts of the manufacturing process. At night, I went online to source for more factories that I could visit, and in total, I think I visited about 15 different factories during my time there.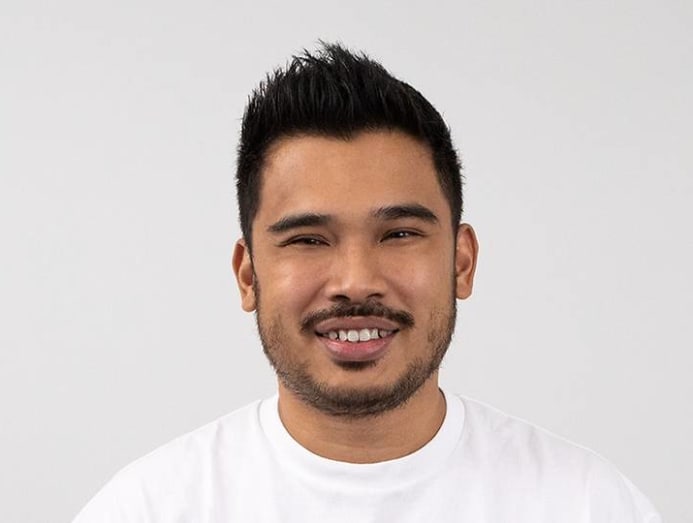 AND THAT LED TO STARTING MIGHTY JAXX. WAS THAT A DIFFICULT PROCESS?
Starting Mighty Jaxx was a huge thing for me as I come from a creative background. I consider myself a designpreneur. I had to essentially learn how to run a business from the ground up. It was a really steep learning curve.
I recall one particular incident that had a big impact on my confidence in the early days. I had a meeting arranged with the purchasing manager of PageOne, when it was still operating at VivoCity, to talk about the possibility of them carrying Mighty Jaxx products. It was a horrible meeting, and the tipping point came when that purchasing manager asked whether the pricing of my products was FOB (free on board) or ex-factory. I was stumped and could not even come up with an answer. I was told rather bluntly to come back when I was really serious about doing business. That served as a wake-up call and I knew then I had to take things seriously and learn a lot more really quickly or my Mighty Jaxx venture would not even take off.
Another obstacle I had to tackle was understanding the manufacturing industry. Before going to China, I had always thought that production lines were just giant machines spitting out stuff. I was shocked at the magnitude of the process when I finally got to see inside the factories. In front of me were hundreds and hundreds of workers sitting there for hours on end, working on painting, assembling, packaging and control checks. I had no idea what I was doing or where to start. And the language barrier did not help!
During that time, I actually entertained thoughts of just coming home, but the thought of having to find an actual, full time job dissuaded me. I decided to stick to the plan and continued the painful learning process, relying occasionally on translation apps to help get the basics of two-way communication across.
Another thing about the entrepreneurial process that surprised me was when I had to start managing relationships. Honestly, I feel that managing people is even more challenging and complicated than managing production processes.
There was actually a point in time when I spent at least 70 per cent of my time talking to individuals, instead of focusing on the growth of the company. An inability to juggle this properly led to good people leaving, which was when I realised the need to have a good HR programme in place. We then hired someone experienced and the immediate, positive change made me wonder why I had thought I could do this all on my own.
IS BEING A CREATIVE ENTREPRENEUR IN SINGAPORE EASY?
Nothing worth doing is ever easy and I honestly think being a creative entrepreneur is even harder.
When I was growing up, the environment I was in placed a lot of emphasis on academic results. Good results were the biggest and most important things you had to worry about and everything else, including your artistic and creative pursuits, were always secondary. If you weren't great at school, it could often feel as if you were expected to fail even before you started, because of societal thinking and expectations.
As a solo founder, I've also found myself going through a lot of issues without people to turn to. But over the years, I realised that a lot of my entrepreneur peers face similar issues and they can actually form a support group of sorts – you just need to be willing to reach out and ask for help!
You also need to learn not to overreact. I think as founders, it is very natural for us to react badly to negative news. It can feel like everything has gone wrong, and your world is crashing down around you. There was one time, relatively early in Mighty Jaxx's journey as a company, when we had serious production issues with the collectibles. Our first reaction was to play the blame game, and this resulted in fractured relationships both internally and externally. In reality, we should have taken a step back, cleared our heads and calmed down, before calmly working out what went wrong.
Another example I learnt over years is that we always need to surround ourselves with better people. These are the people who will help you grow, both professionally and personally, and will be the ones who contribute the most to the growth of the company.
WHAT WAS THE MOMENT WHEN YOU REALISED THAT MIGHTY JAXX WAS GOING TO BE A SUCCESS?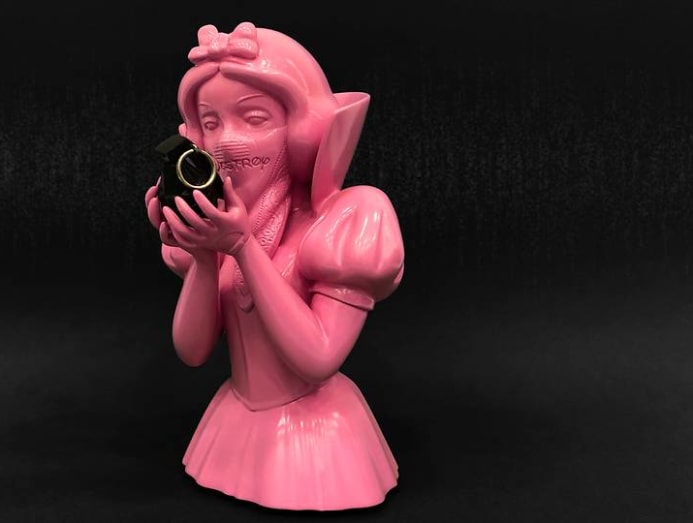 When we sold out Bad Apple in 2013! Designed by French artist GOIN, Bad Apple depicted the riots in Paris happening during the time of that collaboration. With a grenade in place of an apple, it represented the fragility of human nature, where one wrong move would mean that things could blow up right in your face. Like many of our prior releases, we did not have any expectations of success. We simply did it because we loved the design and message, and wanted to share it with people. When we launched it, we were shocked. We received 200 orders – our products are all limited edition and we only wanted to produce 200 in this instance – in five minutes! That's when I finally believed that there was a market for the things I was making. That encouraged us so much.
I ABSOLUTELY LOVE THE RECENT PROJECT, ALICE IN WASTELAND. THAT ALSO HAS A STRONG POLITICAL MESSAGE. IS USING YOUR PRODUCTS TO COMMUNICATE A MESSAGE – A COMMENTARY ON SOCIETY – SOMETHING THAT IS BECOMING MORE IMPORTANT TO YOU?
At Mighty Jaxx, we are an urban culture company, and we define urban culture as being current in this generation. In a world smaller than ever, the works that we create have a very unique opportunity to make a deeper impact on individuals. We try to use our work as a medium for communicating our thoughts about global developments. So far, thankfully, our collectors love what we do.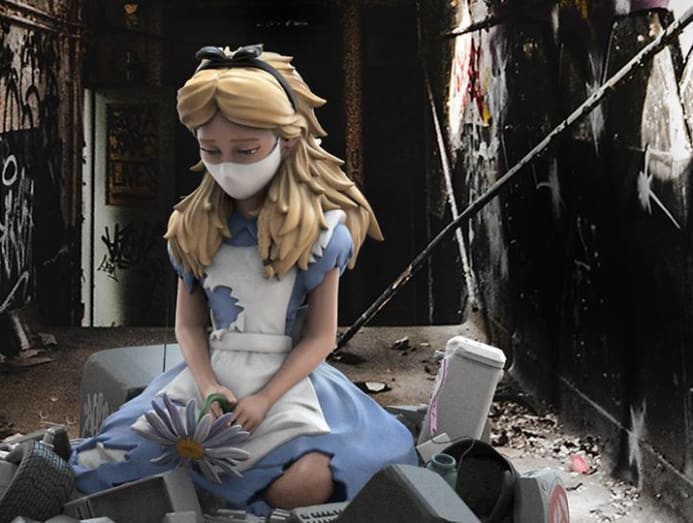 Using the Alice project as an example, people really loved the work we did as it was a real representation of the kind of world we live in right now, where e-waste and pollution issues are rampant, and the 'wonderland' we once knew is no longer, all from our own doing. As creators, we do not have a focus on any particular issue. Instead, we keep our minds open and work on creating messages that we strongly resonate with. Some of these, besides Bad Apple and Alice in Wasteland, also include our Bitchy Rich line, a take on political consciousness, and our work with the artist Tik Ka from East, a Hong Kong artist who is influenced by both Eastern and Western culture, and marries both into his designs in a representation of the culturally rich Hong Kong colonial era.
TELL ME ABOUT THE UPCOMING STATUE OF LIBERTY GIRL. WHAT MAKES IT UNIQUE?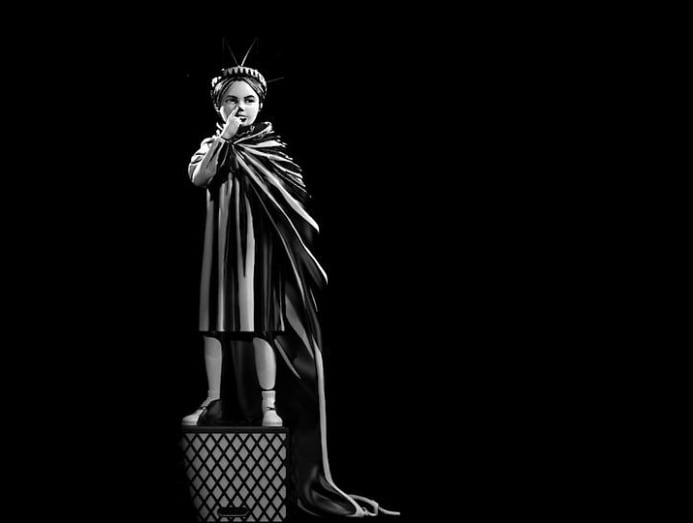 We all know that the Statue of Liberty is a universal symbol of freedom. The torch is a symbol of enlightenment, and the Statue of Liberty's torch lights the way to freedom, showing us the path to Liberty. Our Liberty Girl piece is unique because it is a physical manifestation, and a sly dig at the current state of world events, of how we have come to learn that the people we trust with our liberty cannot actually be trusted – and not the majestic symbol of freedom and hope that we have come to associate it with.
Our Liberty Girl will also be the first in Mighty Jaxx to come with the Mighty Pwoof technology, an authentication system for our collectibles which will ensure both physical and digital ownership of the items for collectors. Much like how fine art always suffers from counterfeiting, the same actually applies to collectibles. This system allows collectors the ability to digitally authenticate a Mighty Jaxx product and ensure its provenance. As we bridge the gap between art and toys, we've realised that there's a need for us to find ways to get our collectors constantly excited about a Mighty Jaxx product, and the authentication portion of Mighty Pwoof is only the first of many features that we intend to roll out in future.
I'M ALSO VERY EXCITED (FOR YOU) ABOUT THE G-SHOCK COLLABORATION THAT IS LAUNCHING AT CULTURE CARTEL. HOW DID THAT COME ABOUT?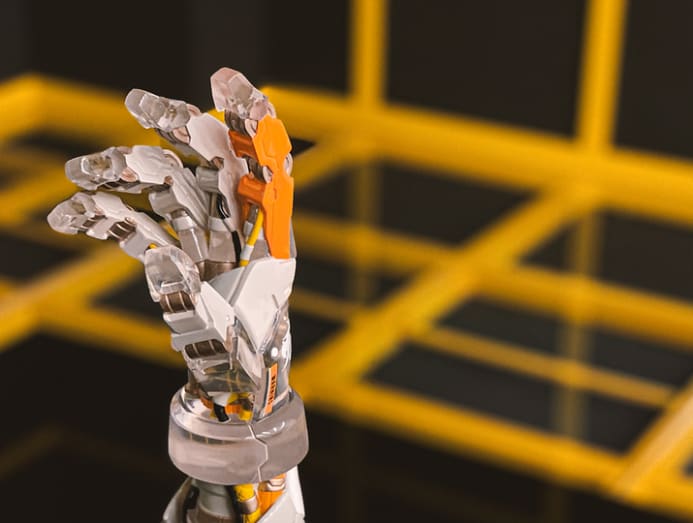 I first came into contact with the Casio brand as a young boy. My parents bought me my first Baby-G, which I thought was very cool. I've been a fan ever since. I now have a modest, personal collection of G-Shock watches from collaborations that were simply dope to me. So you can imagine how I excited I was when our very first collaborator, Clogtwo, reached out to me and suggested this three-way collaboration! Clogtwo feels that in every body there's a mechanic soul, and he's trying to represent the soul of the watch with the hand that's wearing it. G-Shock absolutely loved the idea, and getting a chance to work with the brand was a really big, personal win for Jackson – the young boy and the collector.
THE PRESS HAVE REPORTED YOUR EARNINGS IN THE MILLIONS. DO YOU FEEL LIKE A MILLIONAIRE? DO YOU FEEL LIKE YOU'VE MADE IT?
As a company that is financially better positioned, I feel like we now have the funds to turn some of our dreams into reality. For Mighty Jaxx, it is more important to create a future of where we want to be, and we are thankful that our collectors are supporters of this journey.
Besides turning Mighty Jaxx into a career, this has also been a long journey of self-discovery for me, and as a creative, I think there's a long way to go yet. I definitely do not think that I've made it. In fact, I think I'm far from it.
NONETHELESS, YOU ARE BEING LABELLED A SUCCESS. DO YOU FEEL A RESPONSIBILITY TOWARDS THE CREATIVE COMMUNITY YOU WORK WITH, OR TO REPRESENT THEM?
Labels are something that other people bestow upon you and I'm fortunate to have people look up to me for inspiration. I just keep trying to be a better version of myself with each year. I do occasionally try to set goals for myself, but I actually find that when I don't set them, I do better and surpass whatever expectations people have of me.
I consider myself a designpreneur. I have a lot of interest in building brands in the creative space. While we work with a lot of famous artists, we are equally excited about the emerging artists we work with. For me, being able to help develop their careers and creating something long term together is very fulfilling and worth the effort.
WHAT IS THE MOST MINSUNDERSTOOD THING ABOUT YOU?
That I can draw! (Laughs) I am not a professional designer but I have always had a very vivid imagination.
WHAT MAKES A DESIGN STAND OUT TO YOU? WHAT MAKES YOU GO, "WE NEED TO DO THAT PIECE"?
Some of the pieces that resonate best with our collectors are also the ones that have given me that knee-jerk effect. I actually feel it in my bones when I see something that resonates very strongly with me.
OF THE MANY ARTISTS MIGHTY JAXX HAS COLLABORATED WITH, WHO ARE SPECIAL TO YOU?
Clogtwo. He was our very first collaborator; we did Hell Lotus together. PHUNK. They have been a huge inspiration since my school days. To work with them was a personal milestone. Design heroes like Jeff Staple and James Jean, who are recognised on a global level. Jason Freeny, for the work on what we now consider our signature XXRAY line of products. And Kinjaz, because they exposed me to a different art form, dance.
ASIDE FROM TOYS, ARE YOU NOW COLLECTING MORE MAINSTREAM ART? ANY FAVOURITE LOCAL OR OVERSEAS ARTISTS?
I do collect prints and original artwork, with an inclination towards lowbrow and urban art. Some of my favourite local artists are Samantha Lo (aka SKL0 or Sticker Lady) and Clogtwo. I also like New York based artists like Faile.
Sam and I actually used to share a studio, and it's amazing to see her grow into the respected artist that she is now, impacting people through the social commentary of her work. She is all about the grind, all day every day, and that deserves a lot of respect. Clogtwo is an artist who has a natural flair for great style and aesthetics. The first time I watched him paint was like watching a performance – masterful, natural and never forced. Totally captivating and it's not something you easily forget.
I've seen these two creatives evolve as people and artists and they never fail to inspire or amaze me even after all these years.
HOW DO YOU STAY PASSIONATE AND MOTIVATED?
I invest a lot in experiences, and one of my bucket list items, which I checked off this year, was attending the 25th anniversary of the Vans Warped Tour, which was also the 20th anniversary of Blink 182's iconic Enema of the State album. This tour showcased some of my favourite bands in the world, the ones who have influenced me from a young age, and continue influencing me.