Miley Cyrus the one who chose to break up with husband Liam Hemsworth
It's also been confirmed that the couple hadn't been together for months even though they just got married in December.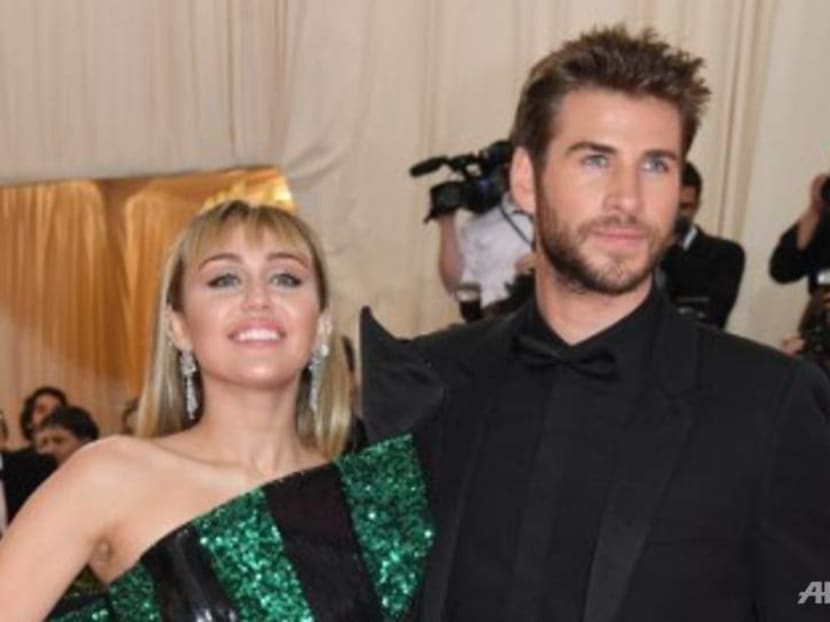 Apparently, Miley Cyrus was the one who hit the brakes on her marriage with Australian actor Liam Hemsworth. This was revealed to Us Weekly by a source who said: "Miley was the one who ended things with Liam." It was also confirmed that the couple hadn't been together for months.
The couple, who wed in an intimate ceremony last December, announced their split on Aug 10.
Meanwhile, People magazine has also reported through a source that 26-year-old Cyrus had "really fought to make it work" with Hemsworth, who is 29. The source added: "She wanted to go to therapy. She just wants to be in a healthy and focused place."
The couple had an on-again-off-again relationship for several years before getting married. They met in 2009 on the set of The Last Song and have been married barely eight months. 
A rep said of their split: "Liam and Miley have agreed to separate at this time. Ever-evolving, changing as partners and individuals, they have decided this is what's best while they both focus on themselves and careers. They still remain dedicated parents to all of their animals they share while lovingly taking this time apart. Please respect their process and privacy."
Hemsworth has since given his first public comment about the separation. He's reportedly staying with his older brother, Thor actor Chris Hemsworth, at Byron Bay in New South Wales, Australia. The siblings were spotted getting frozen yoghurt when the younger Hemsworth was approached by Australia's Daily Mail for a comment.
He responded: "You don't understand what it's like. I don't want to talk about it mate."
Cyrus, on the other hand, has been vacationing with fellow newly-single female friend, Kaitlynn Carter. The pair was spotted kissing over the weekend although a source told People magazine that they were "just having fun" together. The Wrecking Ball singer came out as "pansexual" in 2015 and has spoken of her attraction to both men and women.