Miley Cyrus's new single hints at cause of split from Liam Hemsworth
But fans ask if less than a week after the announcement is too early for a break-up song.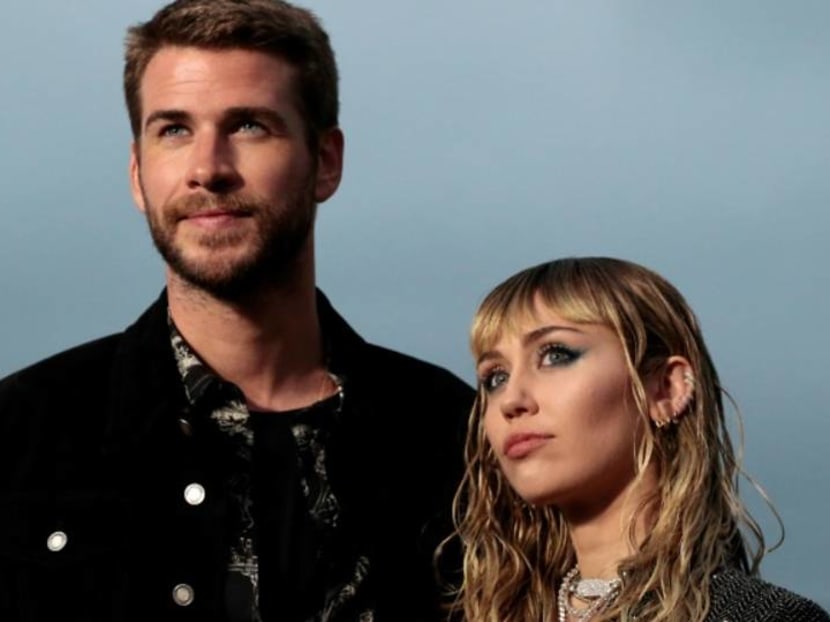 Miley Cyrus dropped her latest single Slide Away on Friday (Aug 15), and going by the lyrics and artwork, it sounds like a break-up song about her split from Liam Hemsworth.

The singer had lyrics such as: "Once upon a time it was paradise / Once upon a time I was paralysed / I think I'm gonna miss these harbour lights / But it's time to let it go."

What was more telling were the visuals of alcohol bottles and pills floating in a pool as she sang: "I want my house in the hills / Don't want the whiskey and pills / I don't give up easily but I don't think I'm down."

While the singer did not reveal who the booze and drugs referred to, TMZ reported that the deal-breaker was Hemsworth's alleged drinking and drug use, and that Cyrus did not want any of that.

That paints a different picture from what most people think of the Wrecking Ball singer as "problematic and immature and a hardcore partier while he's this chill surfer dude, but that's actually [not accurate]", the couple's friend told People magazine.

Another narrative describes Cyrus as queer and a cheat. She was seen kissing Kaitlynn Carter in Italy and was said to have returned to LA together. After pictures of her cosying up with Carter appeared, Cyrus confirmed the split from Hemsworth.

Reactions to Cyrus's new song have been positive, but there have also been some "poor Liam" and "leave him alone" sentiment going around on social media.  

Others have commented that it was too soon – less than a week after the split – for a break-up song.