Minimalism exhibit in Singapore: What does Calvin Klein have to do with a piece of rock?
The National Gallery Singapore and ArtScience Museum's new blockbuster show looks at the history of one of the most important art movements of the 20th century.
Planning to have lunch at the National Gallery Singapore's (NGS) Gallery & Co cafe anytime soon? Get a selfie – you're eating inside an artwork.
The place has been transformed into Turner Prize-winning artist Martin Creed's Work No. 1343, a restaurant project where every single item – from the chairs to the utensils to the plates – is different. And that fancy wallpaper design on the adjacent wall? That's also one of his works.
They're both part of NGS and ArtScience Museum's (ASM) joint blockbuster show on Minimalism, which opens today (Nov 16).
Titled Minimalism: Space. Light. Object., it's a sweeping look at one of the most important movements in art during the last century. And just like Creed's cafe and "wallpaper", there are a bunch of other things on display that encourages viewers to ponder, do a double-take and, if so-inclined, ask that oh-so-important question: "This is art, ah?"
ALL ABOUT THE SIMPLE THINGS
All-black paintings, stacks of paper, metal boxes, empty rooms, glowing fluorescent bulbs. Things that look like fancy wine racks or jumbo paper weights. A pile of rocks. Even more rocks.
It might be tempting for cynics to broadly poke fun at these – which are among the 150 works by 120 artists – but in a way, you probably wouldn't have hip-hop, techno, Calvin Klein or Marie Kondo without Minimalism.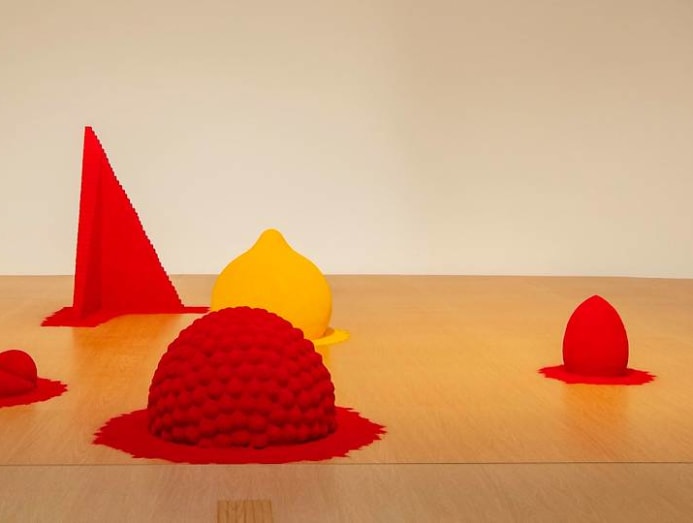 It was one of two major art movements that were born as a reaction to the tumultuous, noisy decade of the 1960s – the political upheavals and the explosion of mass culture and commodification.
While Pop Art embraced much of these wholeheartedly (hi, Andy), Minimalism went the other way and stripped down everything to the basics. Inspired by, among other things, Zen Buddhism, things were simplified.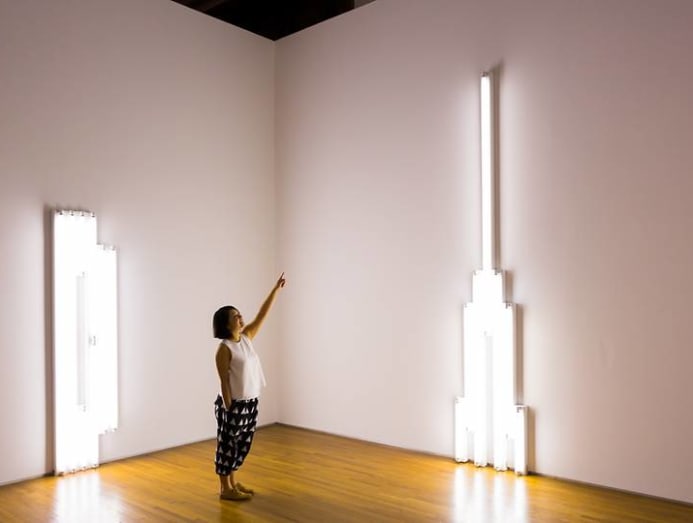 "Artists based in New York started to use reduced geometric forms, industrial materials like steel, glass and Perspex, and used repetition. It was also about removing the hand of the artists – the works had no trace of them at all," NGS curator Russell Storer told CNA Lifestyle.
He added that the term itself was initially a derogatory one, mockingly given by critics who thought it was all nonsense, much like "Impressionism". And we all know how that worked out.
The two museums offer complementary ways of looking at Minimalism, with NGS having a more historical perspective and ASM going thematic.
But both veer away from a purely Western-centric take. While artists such as Creed, Donald Judd, Dan Flavin, Sol LeWitt, Robert Morris, Olafur Eliasson and Anish Kapoor are present, the show also puts the spotlight on practitioners in this part of the world – coming full-circle, in a sense, to Minimalism's Zen influence.
You've got Southeast Asian artists such as Tang Da Wu, Kim Lim, Jeremy Sharma, Po Po, Simryn Gill, Sopheap Pich and Montien Boonma. NGS looks at "Mono-ha", a Japanese movement parallel to Minimalism and has a couple of Ai Weiwei works, while ASM has Chinese Maximalism (a rather confusing term that isn't quite about maximalism).
The show isn't about just visual arts, too, with both offering programmes that look at strands in dance, performance and, especially in ASM's case, music.
MINIMALISM WITH A SMALL 'M'
While it was a pretty loose "movement", Minimalism has had quite the impact on visual art, opening up to other forms like conceptual and digital art and performance installation.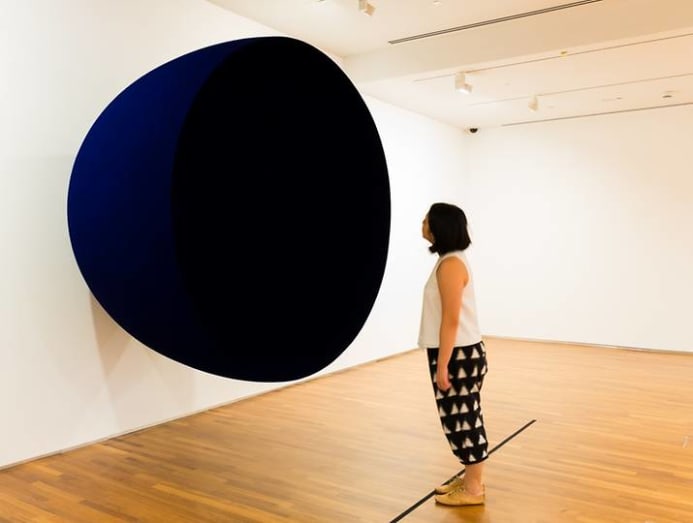 The joint exhibition just stops short of showing viewers Minimalism's impact outside of art today, but it's there.
Minimalism's DNA of keeping things simple, repeating things, appreciating objects as they are, and embracing emptiness can be found in the worlds of fashion (Calvin Klein, Jil Sander, Rei Kawakubo) and music, for instance. (Electronica and hip-hop were indebted to groups like Kraftwerk, who trace their roots to the avant-garde scene of John Cage and company.)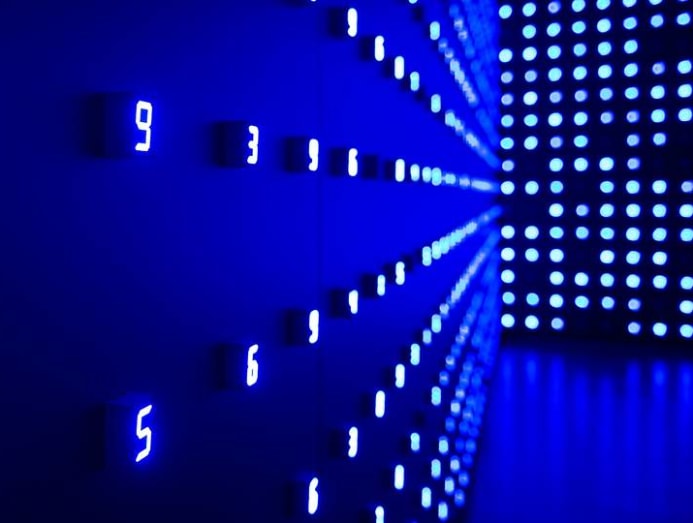 More direct nods to Minimalism include those by pop musicians like Drake and Dua Lipa, whose music videos rip off the aesthetics of Light and Space artist James Turrell. The Knowles sisters are also known to love Minimalism – Beyonce's a fan of Donald Judd while Solange has created performances on a stage sculpture inspired by Sol LeWitt.
And then there's minimalism with a small "m", with the clean and simple aesthetics of brands like Muji and the "decluttering" lifestyle philosophies of Marie Kondo, The Minimalists and Fumio Sasaki.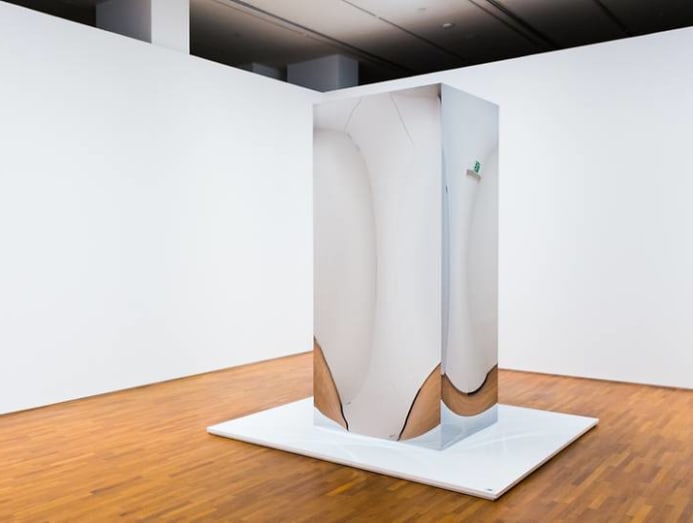 While there might not be a direct link between Minimalism and minimalism, both are reactions to the same thing, says Storer. Today is just as "messy" as the 1960s were.
"This whole idea of decluttering and minimalism in lifestyle is very much a reaction to this overwhelming amount of information, social media and imagery everywhere we turn. It's going back to basics in our life and trying to escape the bombardment," he said.
"The utopian ideas of Minimalism are very appealing – pared back, simple, it's about the essentials."
Minimalism: Space. Light. Object. runs until Apr 14 at the National Gallery Singapore and ArtScience Museum. For more info, visit www.minimalism.sg.