Why are young people wearing suits to watch the new Minions movie?
The #GentleMinions trend, which sees large groups of mostly teen boys turn up to watch the new film Minions: The Rise Of Gru in suits, has garnered both love and hate online.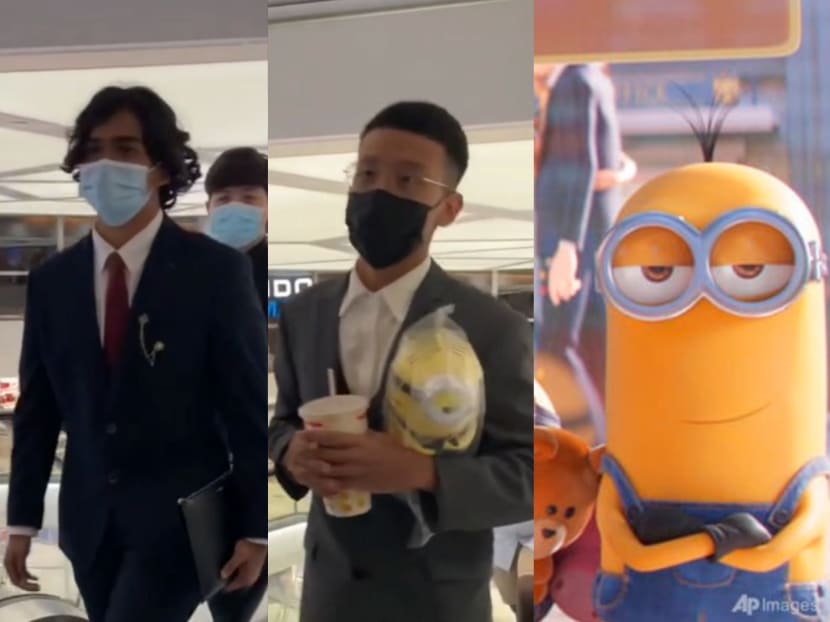 If you've been seeing groups of young people, mostly teen boys, in suits at your local cinemas, don't worry, you're not losing your mind. It's simply another day of living in the age of the Internet. 
They're joining a worldwide trend called #GentleMinions, a portmanteau of "gentlemen" with "Minions" – or, you know, those little yellow fellows from Dreamworks' Despicable Me film franchise. 
As part of the trend, many have been turning up to cinemas wearing formal attire to watch Minions: The Rise Of Gru in large groups and sharing it online on TikTok.
As with many Internet trends, it's not entirely clear what inspired it, although one theory is that it could have something to do with the fact that prom, or formal, season has just ended for those in the age group in the US so they already had their suits ready. 
One of the first few videos participating in the trend was from an Australian teenager named Bill Hirst. His TikTok video, posted on Jun 28, shows a gaggle of young men in suits – we lost count and gave up trying to figure out exactly how many there were – watching the movie together. 
His video, which had 36 million views at the time of writing, also gained 8.7 million likes and a comment from the official Minions TikTok account.
If you thought Singapore was immune to the #GentleMinions fever, you'd be wrong: A video from a local TikTok user who goes by Devan shows a group of 22 people – some with Minions merchandise in hand – going up the escalators at the Shaw Theatres Lido at Orchard Road. 
At the time of writing, the TikTok which was posted on Jul 2 has gained 1.1 million views and more than 160,000 likes. 
Universal Pictures, the film's distributor, said in a tweet: "To everyone showing up to Minions in suits: we see you and we love you."
However, not everyone's feeling the love, as other Internet users have pointed out how the youngsters following the trend have overcrowded cinemas, where families had brought their young children to watch the movie. 
The BBC reported that some cinemas in the UK have had to cancel screenings while others have banned those wearing suits from attending a screening because of bad behaviour. A box office staff from one of the locations told the BBC that people in suits had been "cheering, clapping, whooping" throughout the film, disrupting the experience for everyone else. 
Now that's not very gentlemanly behaviour.