Not all Filipinos are happy with Miss Universe Catriona Gray's controversial winning answer
Some netizens found fault with the way she "romanticised" poverty in the Q&A segment of the pageant.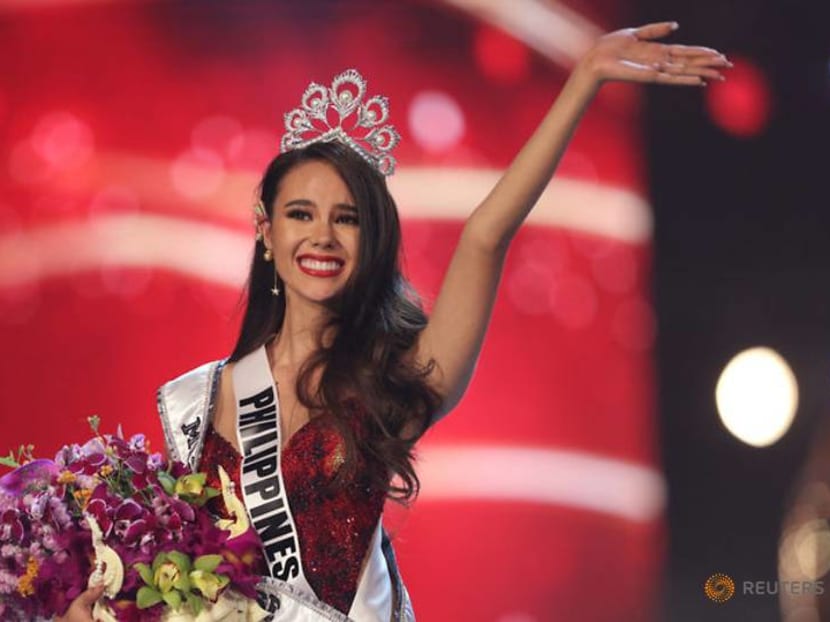 Miss Philippines Catriona Gray might have done her country proud by winning the Miss Universe 2018 crown on Dec 17, but not everyone is satisfied with the answers she gave during the pageant's question-and-answer segment.
To the question, "What is the most important lesson you've learned in your life, and how would you apply it to your time as Miss Universe?" she replied, "I work a lot in the slums of Tondo, Manila and the life there is poor and very sad. And I've always taught to myself to look for the beauty of it and look in the beauty of the faces of the children and to be grateful. And I will bring this aspect as a Miss Universe to see situations with a silver lining and to assess where I could give something, where I could provide something as a spokesperson. And this I think if I can teach people to be grateful, we can have an amazing world where negativity could not grow and foster and children will have smile on their faces."
Some Twitter users found fault with this, like @jiatirol, who thought that Gray had romanticised poverty by conflating it with resilience and gratefulness.
But others chimed in, defending and supporting Gray.
Some even did it with sarcasm and humour.