18 Miss Universe national costumes other than Singapore's that deserve attention
The Trump-Kim summit isn't the only way to make an impression at the Miss Universe pageant. CNA Lifestyle takes an irreverent look at the dresses that stole the spotlight.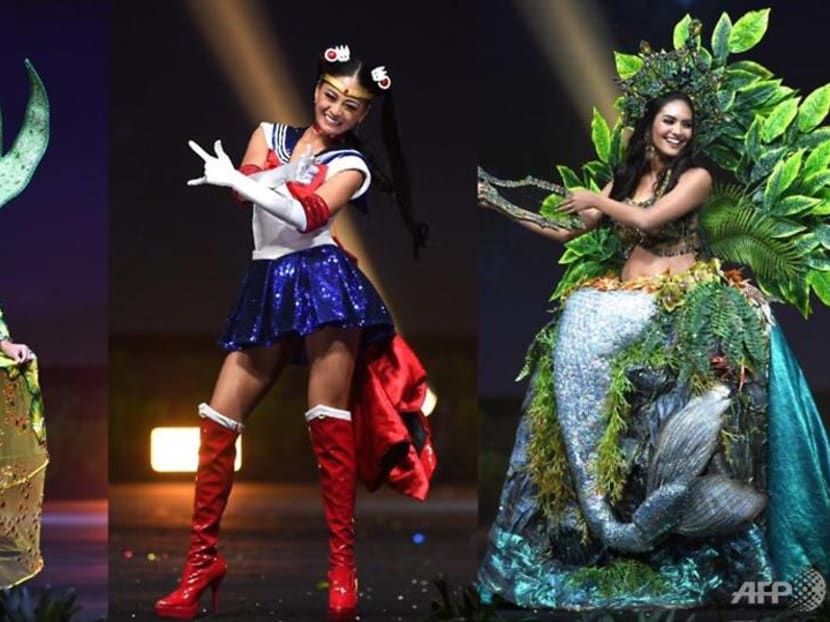 Contestants from around the world took to the stage in their national costumes on Monday (Dec 1), bringing colour and pageantry to the Nongnooch International Convention and Exhibition Center in Pattaya, Thailand.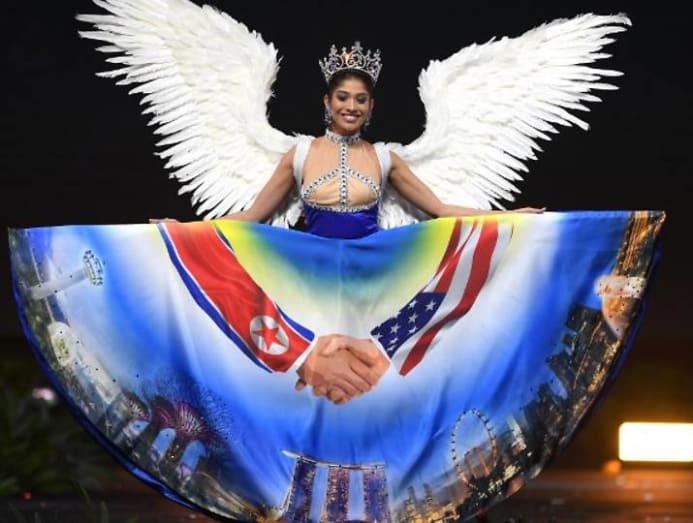 Here's an irreverent look at the ones that made us do a double-take – for a multitude of reasons.
Good luck, ladies. May you all have better evening gowns at the finals in Bangkok on Dec 17.

***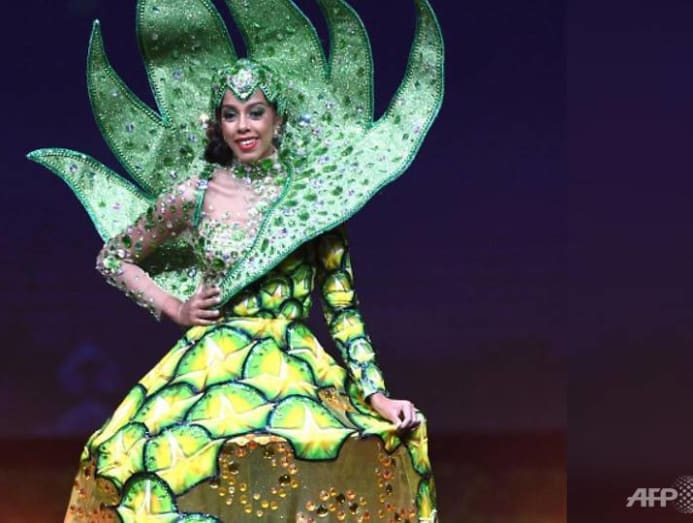 1. Miss Bahamas can't understand why she's been receiving requests from Singaporean first-time homeowners to roll sideways into their new HDB flats.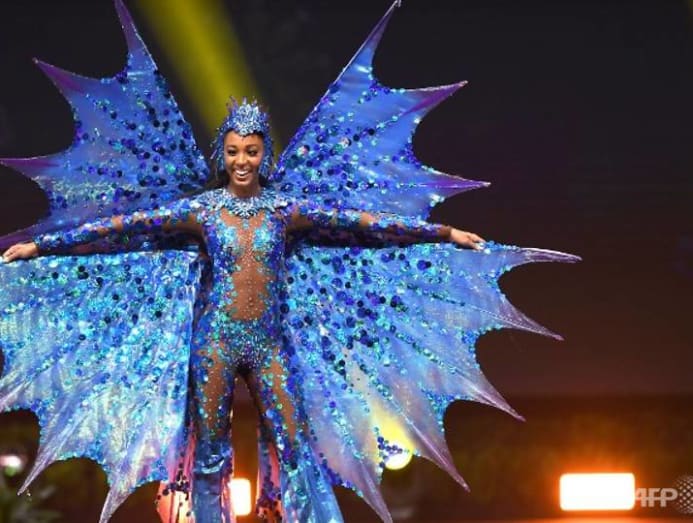 2. Miss Barbados is dressed as that thing that killed Newman in Jurassic Park.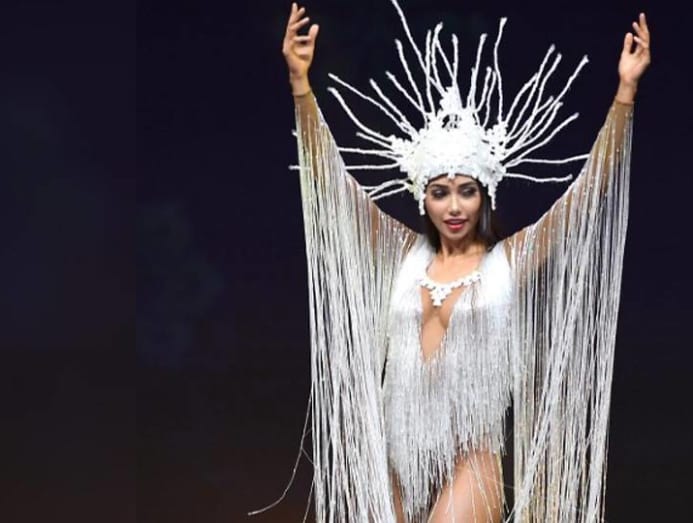 3. Miss Bolivia won Best Cher.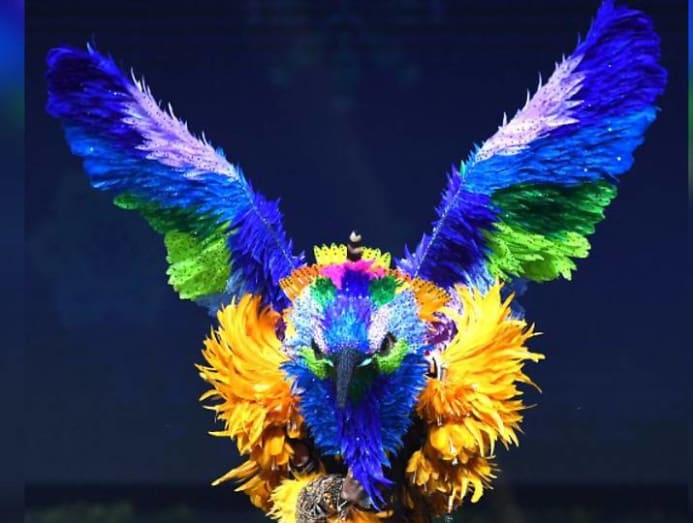 4. Due to an administrative error, Brazil sent a rare bird to the pageant and set their Miss Universe contestant free in the Amazon.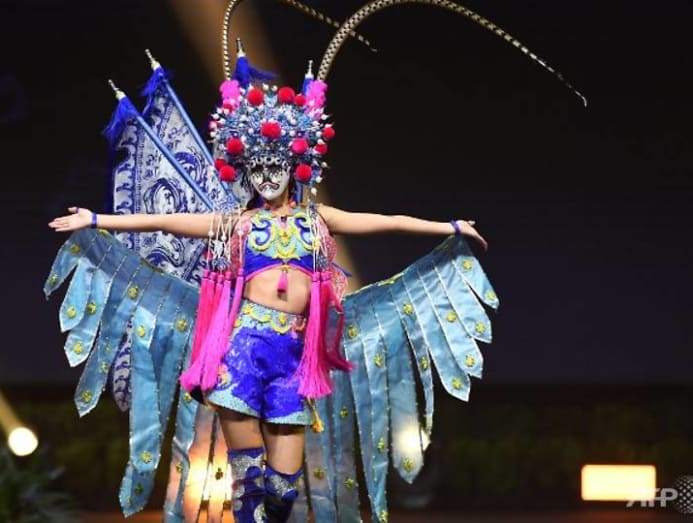 5. Said Miss China: "Hmph."
6. Here's Miss Costa Rica. In other news, a Victoria's Secret model has been robbed.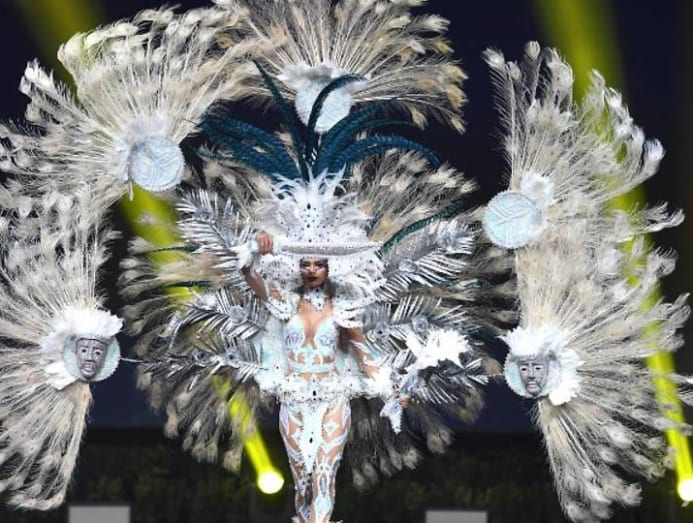 7. Then the wind blew and Miss El Salvador cross-pollinated with a dandelion.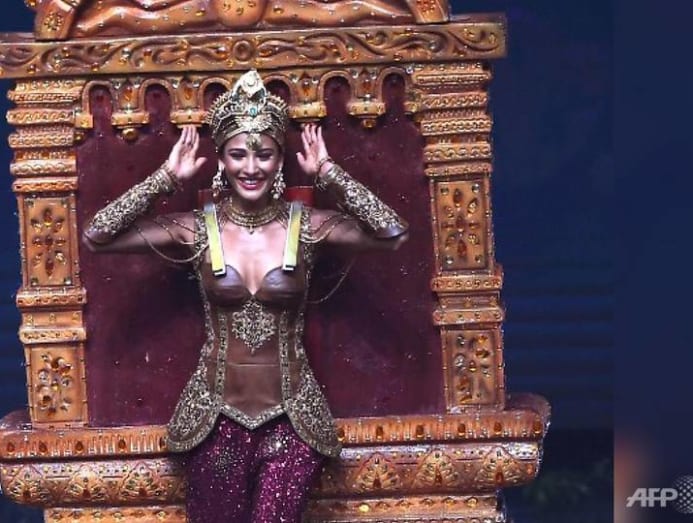 8. When asked what she wished for humanity, Miss India answered: "World peace and extra baggage allowance on planes".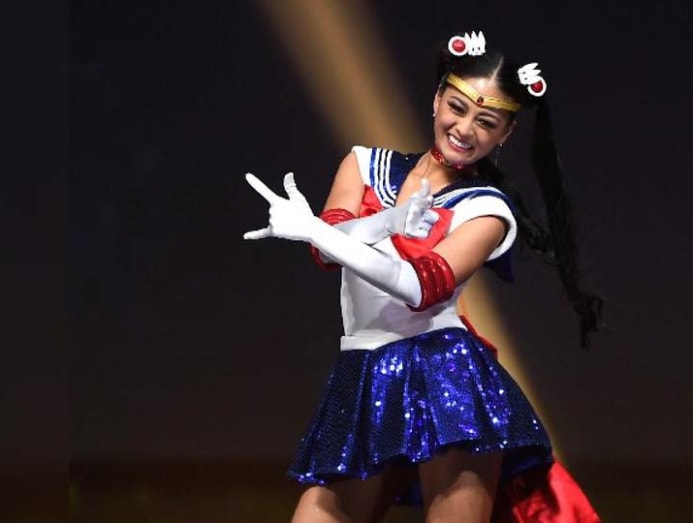 9. "You must love your anime," said the judges. Replied, Miss Japan: "No, I only love my friends".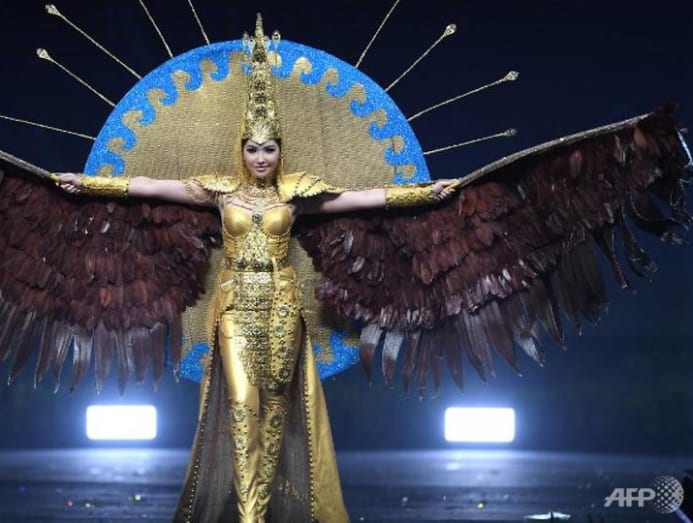 10. "I just flew in tonight," winked Miss Kazakhstan, "and boy, are my wings tired!" *ba dum tsss*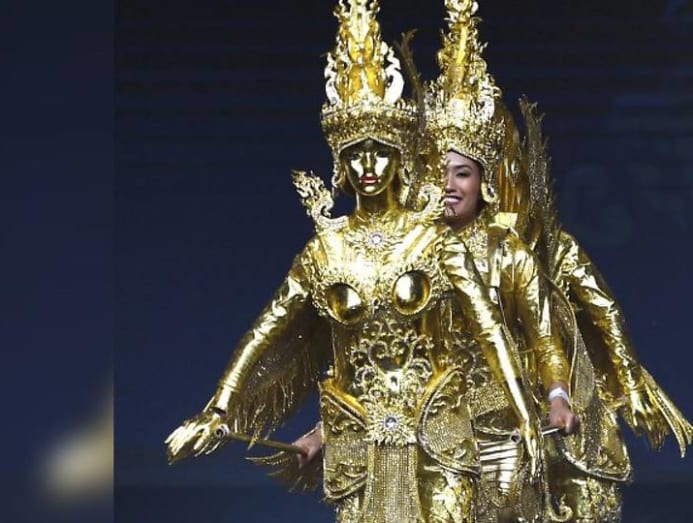 11. Back home, they're known as the Destiny's Child of Laos.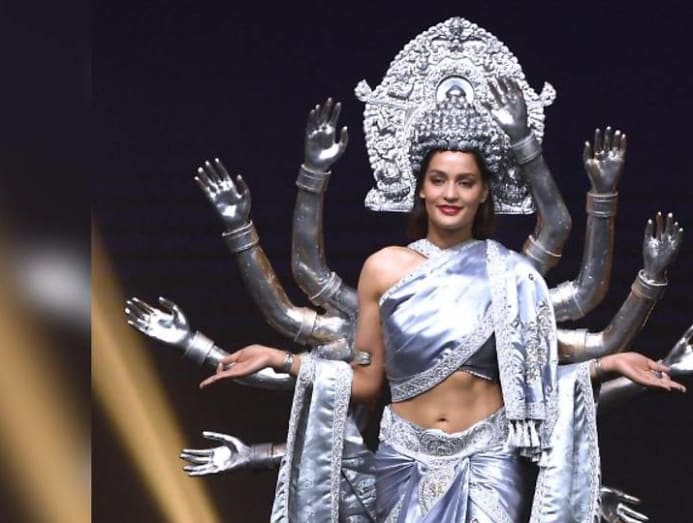 12. Miss Nepal couldn't understand why the judges kept stopping to ask if she had a question.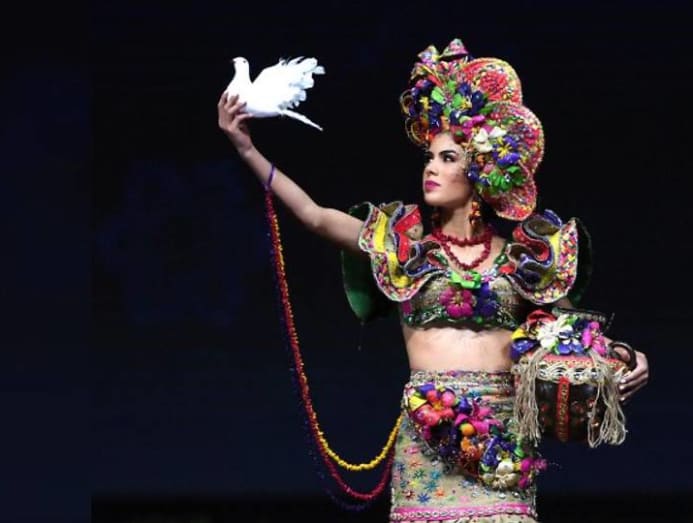 13. Here's Miss Nicaragua using a dove to take a selfie. It's facing the wrong way though.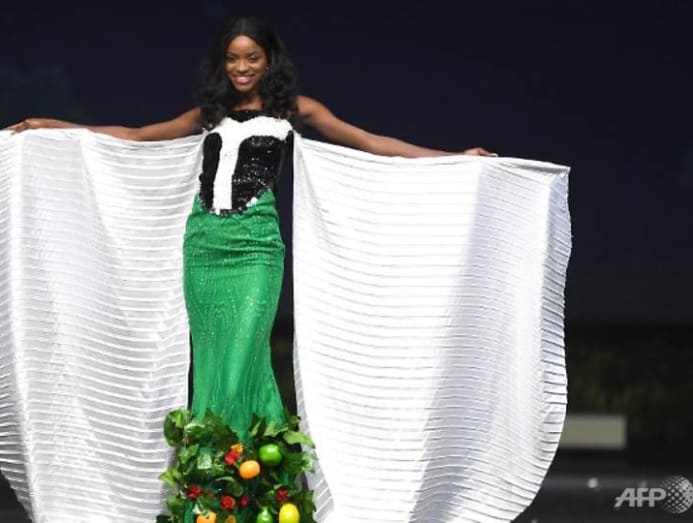 14. Embarrassingly, Miss Nigeria also had a mural of the Trump-Kim summit painted on her costume, but decided to erase it after seeing Miss Singapore's stunning outfit.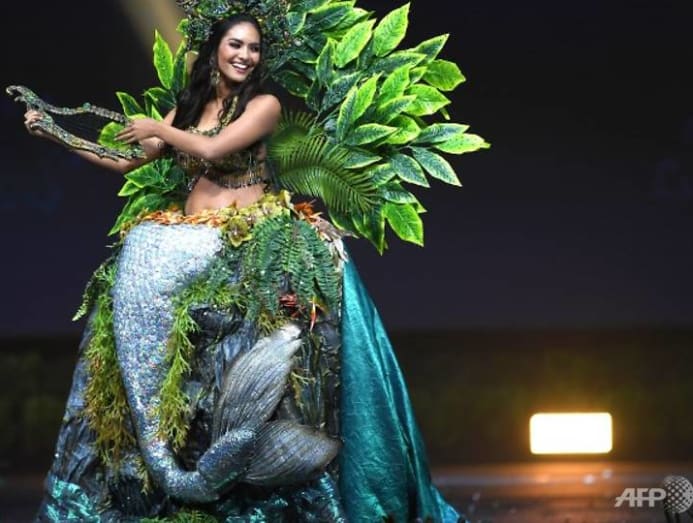 15. Sadly, just moments after this picture of Miss Peru was taken, Miss Japan ate her.
16. This is Miss Puerto Rico. Her roommate no longer sleeps.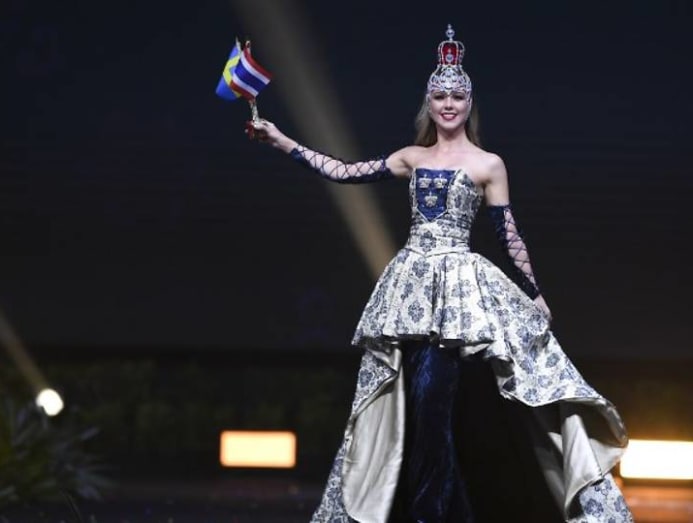 17. Miss Sweden, taking precautions to make sure Professor X can't read her mind.
18. Instead of Miss Venezuela, the producers invited Kim Kardashian to perform an interpretive dance about her marriage to Kanye.